Nashville, YOU GUYS. After our weekend vacation in this city, I can't stop raving about it. To put it bluntly, Nashville rocked our faces (and belts) off. Thankfully, we started the trip equipped with a thorough list of must-see spots from Nashville-based designer Matt Lehman and his wife, Amber (who's an amazing stylist), recommendations from the lovely people of Twitter and Instagram, and our personal musical tour guide, my beautiful, sweet friend Elise Joseph. So when Kate Smith, Dahlia Brue and myself landed, were amped and ready to go as soon as we touched down at BNA Friday morning.
If you follow myself, Dahlia or Kate on Instagram, you're aware of the amount we ate/drank/shopped in the 2.5 days we spent there. I'd say 2.5 days was enough time for us to get a feel for the city, but we didn't exactly go to relax. We stayed at the classic Hermitage Hotel, and were very thankful we opted to rent a car. There are plenty of neighborhoods to explore, and we spent most of our time in the outskirts of downtown, specifically East Nashville and 12 South.
There was a lot of enthusiasm from readers about this trip, so I thought it would be helpful to share a rundown of our favorite spots, accompanied by some of my favorite photos from the trip.
Coffee + Breakfast
+ Barista Parlor / East Nashville
We LOVED Barista Parlor. It was the first stop upon our arrival, and when the food and coffe arrived, there were so many "ERRMAHHGEERRDs" happening at that table, we may have seemed a little out of our minds. Maybe we were. But let's be serious- whatever magic happens between those scratch-made sausage biscuits blew. our. minds. A must visit.
+ Fido / Hillsboro Village / Midtown
We stopped into Fido while walking around Hillsboro Village. It was totally packed, so we didn't stay for lunch, but the food looked great. My favorite part? The amazing psychedelic artwork featuring cats in space with laser eyes. What's not to love about that?
+ Frothy Monkey / 12 South
We stopped into Frothy Monkey before our second visit to the 12 South hood. The coffee was great, the atmosphere was casual, and we shared one of the most epic snickerdoodle cookies…ever. 
+ Crema
We heard this coffee "brewtique" was worth the 20 minute walk from downtown. The hike was indeed worth the outstanding Macchiato I enjoyed, and I loved that they served it with a small glass of sparkling water. We split their quiche of the day, which was fluffy, flavorful, light, and all around delightful. Happy to know Kate and Dahlia appreciate quiche, as I believe it is an unvalued breakfast food. Yay, quiche!
+ Margot / East Nashville
Elise and a few others recommended Margot as an alternative option to the equally popular Marche. We really enjoyed brunch here, the highlight being Kate's potato crepes and pear mimosa.
Lunch
+ Mas Tacos Por Favor / East Nashville: This place is awesome. It's a tiny little place that offers 4-5 different tacos each day. We're talking tacos of the pulled pork, quinoa sweet potato + fried avocado variety. Um, YES PLEASE. They also deliver on classic sides and amazing house-made aguas frescas. Who knew I'd love a drink made with cilantro and lime? I'm still dreaming about it.
+ Pharmacy / East Nashville: Great burgers, big patio, the perfect place for lazy afternoon beers if you ask me!
 + Edley's BBQ / 12 South: At the end of the trip, we realized we couldn't leave town without sticking our faces in some pork slathered BBQ sauce. We did just that, and washed down our sandwiches with some local brews.
+ 12 South Taproom / 12 South: We stopped in The Taproom to relax after a long Saturday and enjoyed some really good wings their a large beer selection.
+ Silly Goose / 12 South: Unfortunately we were unable to make it here, but we heard such good things, I thought I'd include it in this list, as we were told it was a better lunch spot than dinner destination. When we tried to go on Sunday, it was closed! Hope to make it there next time.
Dinner
Unfortunately, we didn't get to try many of the great places recommended to us. We ate on average two lunches each day, which left us a little comatose during dinner time. So, I've listed the restaurants and bars that came highly recommended. Really wish we could have made it a few more of these spots, specifically Patterson House, City House, and The Catbird Seat.
 + Rolf and Daughters / Germantown: Goodness gracious, this place was incredible. It's pretty new, and both the drinks and food did not disappoint. The highlights for me: brussels sprouts, squid ink pasta, and pork ragout.
City House – We heard the pizza and drinks were great.
Burger Up – Artisan burgers? Wish I had saved room!
Lockland Table – We had a number of people tell us to try to get into this restaurant.
The Catbird Seat – Evidently Catbird Seat is really hard to get into. Everyone is raving about it, including Bon Appetit.
Night life
Honestly, we didn't do much of anything on Broadway besides gawk from safe distance. After our dinner at Rolf and Daughters, we had planned to swing into Robert's Western World, which we heard is the "must-see" honky tonk bar in town, but the crowds were a little too much for us to handle with our food coma. I definitely want to make it to this joint when I'm back in town.
On Saturday night, we went with Elise and some her Imogene + Willie friends to Mercy Lounge, where we saw two amazing artists perform: Caitlin Rose and Andrew Combs. So happy were able to see some of Nashville's finest perform in a great venue.
Drink spots we missed
Patterson House – Cool, speakeasy drinks. Hard to get into, but we heard its worth the wait if you have time.
Holland House –  In East Nashville. We heard it is similar to Patterson House in terms of the cocktail offering.
Shopping
+ Imogene + Willie / 12 South: You've probably heard of this denim brand before, and if you haven't, you've got to check them out, stat. I waited months to purchase my first pair in Nashville so I could get them fitted in the store. It was well worth wait for the experience, as the people who work the store are truly enthusiastic about what's happening there. They're also some of the nicest folks you could have on staff. The relaxed vibe of their flagship store exudes the most personable kind of cool attitude, and despite being packed on the weekends, they make you feel welcome to hang out all day long. Note: the Imogene + Willie Slim will make you feel like you've got the behind of a supermodel. Some kind of voodoo magic they are working there. Also check out their custom candle made in partnership with Apothia. The scent is hard to pin point, but totally covetable.
+ Hatch Show Print / Broadway: This was a spot I couldn't miss. As one of the oldest letterpress shops in the world, Hatch Show Print makes letterpress exciting to even those who never thought twice about typefaces. I left with a large poster I plan to hang above my bed.
+Third Man Records: Created by Jack White, Third Man Records is record store, record label office, photo studio, dark room and live venue with analog recording booth. We waited for the doors to open to experience the tiny but impressive store that feels very much like stepping into one of White's music videos. It is filled with kitschy photo booths, personable shop attendants dressed in black and yellow mini-dresses, a hallway displaying records and memorabilia. It's a small shop, but definitely worth experiencing. We've heard many accounts of Jack White stopping in and hanging out after recording next door.
I hope this was helpful for anyone looking to enjoy Nashville. I can't thank those of you who send recommendations enough! And feel free to add recommendations, comments and thoughts on visiting Nashville below!
Photos from Kate Smith + Dahlia Brue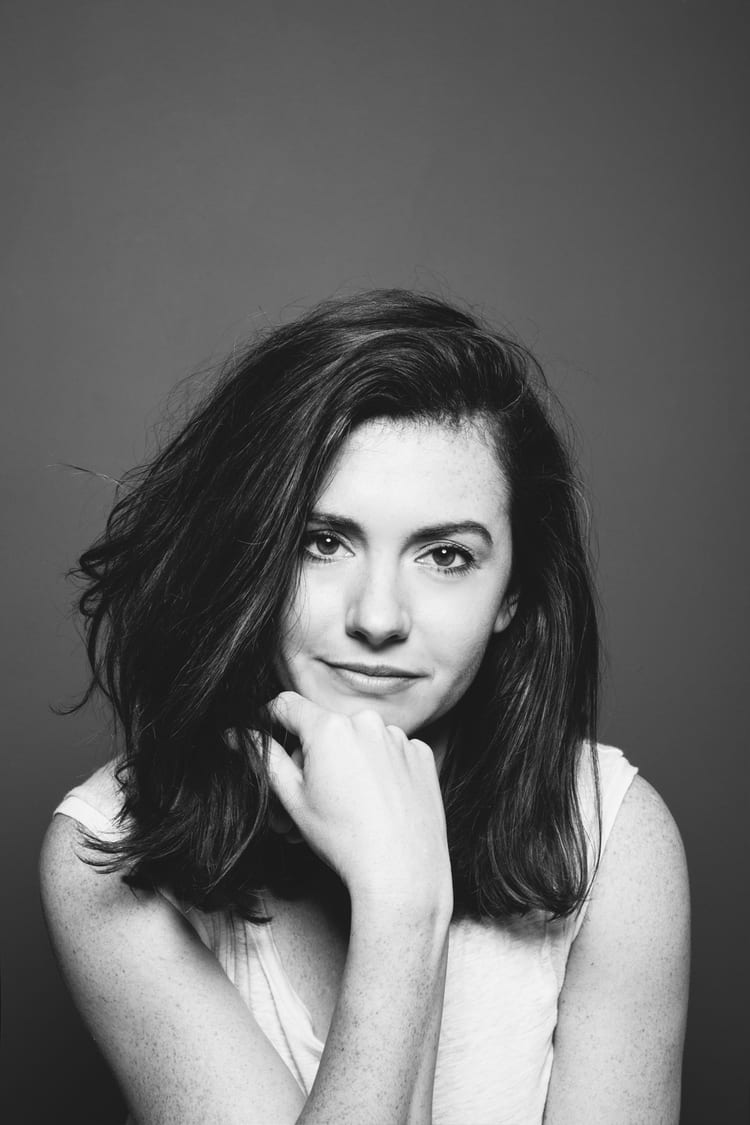 Kate is currently learning to play the Ukulele, much to the despair of her husband, kids, and dog. Follow her on Instagram at @witanddelight_.