This is the second post of a three-part series made in collaboration with Juut Salonspa. We'll be talking hair, skincare and spring makeup during the month of April! Next up: My makeup questions, solved.
Since the 7th grade the art of makeup application has intimidated me. It was then, at the tender age of 13, a classmate pointed out that my heavy-handed application of white eyeliner wasn't helping out in the boyfriend department. Since this traumatic and oh-so-common middle school embarrassment, I've stuck to makeup the basics. I wear concealer daily and at the very least, leave the house with little bit of mascara and some translucent powder. If I'm feeling a little wild, I'll go with a smokey eye or bright lip.
While I don't have the strong desire for a complete overhaul in the makeup department, I felt there were a few basic "best practices" I could use. My skin was looking dull, my eye makeup always ended up everywhere BUT my eyelids and lashes, and my lips remained slightly chapped… all year round.
I sat down with Elizabeth, makeup artist at Juut Salonspa at Gaviidae Commons, and shared my woes. She talked me through a few tricks she's gained over the years, gave me some tough love, and a lot to laugh about. Here are few of the tips I use on the daily now. Thanks so much, Elizabeth!
——
Me: HELP! How do I fake 8 hours of sleep?
Elizabeth: Sleep more… seriously! But honestly, there are a few techniques I use the morning after a late night out. Try lining the bottom of your eye with white eyeliner. It brightens the whites of your eyes and instantly takes away any sleepy redness. It also helps to pump up your lashes. I use multiple mascaras. (Elizabeth has incredible lashes!) I swear by Benefit's They're Real and Dior's DiorShow. They're amazing. Another tip that's been floating around lately: wearing black mascara on your top lashes, and brown on the bottom. I've heard it makes your eyes look bigger, but have yet to try it.
Me: HELP! My eye makeup is all over my face by lunchtime.
Elizabeth: GIRL. You have to prep your lid! The key to long-wearing makeup is setting the right base. Use a primer and a light amount of translucent powder on your eyelids before you apply ANYTHING else. And keep tweezers in your purse and in your car. You never know when little eyebrow stragglers pop up.
Me: HELP! How to I get that bright, youthful, dewy skin? 
Elizabeth: You're not drinking enough water or using a good lip moisturizer! This sounds crazy, but the best lip moisturizer is Lanolin. I know it sound weird, but I'm serious. And you need it. As for your skin, try to stay away from thick foundations. Use a tinted moisturizer with SPF all over your face, and a brush with some concealer on uneven areas. Lightly brush a translucent loose powder on your nose and forehead and be done with it!
I hope these tips helped you guys out. If you have any questions, don't hesitate to ask. I'd love to hear your makeup tips, too!
Photos by Melissa Oholendt
Post sponsored by Juut Salonspa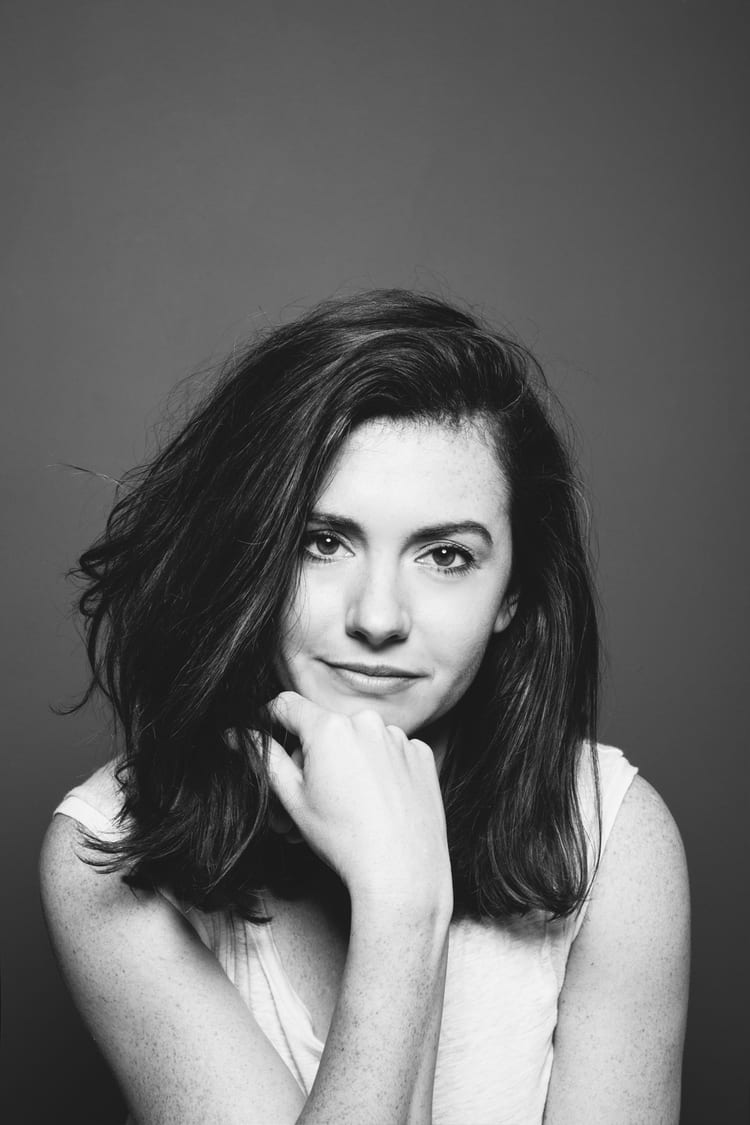 Kate is currently learning to play the Ukulele, much to the despair of her husband, kids, and dog. Follow her on Instagram at @witanddelight_.