To free us from the expectations of others, to give us back to ourselves – there lies the great, singular power of self-respect. – Joan Didion
When I tell people I spent four years living with 60 other women in a sorority house, I get a mixed bag of reactions. Almost everyone has an opinion about this 100 year-old institution, and we've all witnessed or heard the horror stories about how bitchy, back-stabbing, and shallow these women can be.
Sure, plenty of those stories and experiences are true. And maybe my incredibly positive experience was an anomaly. But I'm not writing this blog post to talk about the pros and cons of joining the greek system. I want to talk about how we treat each other as women.
At a young age, our mother instilled in us social graces that I've come swear by. She explained that it's OK to smile at a stranger or an acquaintance, even if they don't smile back. That picking up the phone to tell someone you were thinking about them can turn a bad day into a better one. To do your best to be nice to because everyone is battling something. That hatred can be killed with grace and kindness. And most importantly, hurtful and passive aggressive remarks made towards you are really a reflection of how someone feels about themselves.
For many reasons (most of which I find to be ludicrous), we women are our own worst critics. We hold each other to unreasonable standards, and sometimes get joy out of seeing each other fall. We can be petty, insensitive, mean, and fake. We gossip, then sling insincere "hellos!" and "I'm so happy for you!". We complain about these women, but rarely walk away from the toxic friendship, letting it stew into a pot of simmering hate. What's worse is we cast blame on those who make us feel less about ourselves, when in reality, we really should be looking inward and assessing why we're so critical of the way someone else lives. It's something that truly saddens me, and as I've grown older, I've learned to tolerate this behavior from acquaintances (see: be nice to others), but never from friends. And they've held me to the same standard.
I'm a huge proponent of female friendships, and I'm incredibly blessed to have a handful of very strong female friends in my life. Without them, I don't know if I would be here today. These friendships are conditional; they're different from the love you give your family or your partner. They're choices you make together; to be a shoulder to cry on, to always have each others back (even if one of you was in the wrong), to support the decisions we make in our lives, even if they're different than the ones we'd make for ourselves. Female friendships are a place we can share experiences only women go through, and ask for feedback. They're proven to critical in the success of life-long partnerships. They're one of the best experiences you can have in a lifetime. And I can't help but feel many of us never achieve this type of friendship because we're too busy comparing our lives to each other.
The most valuable thing I learned from living with 60 other women is how to respect and learn from women who challenge you. I'd be lying if I said I haven't envied a friend who has a killer figure, or a friend who landed their dream job. There are bloggers out there that do things I WISH I could do! But instead of stewing with envy or giving backhanded compliments, I remember that we all have different strengths. Hers are just different than mine. And when we stop comparing ourselves to one another, we make room to support each other in our differences, and eventually we gain insight and valuable lessons that better ourselves. It's a win-win, and all it takes is having a little respect for yourself and your strengths.
The captain of a team will select players to make a versatile and well-rounded line up. Surrounding yourself with people who have different strengths will only make you a better person.
So ladies, let's put away those backhanded compliments and judging eyes. Let's support our successes, and work towards empowerment and self-respect. There are amazing things we're all capable of achieving.
* Note: Thank you to all of the women in my life who have taught me about self-respect and empowerment. I'm your rock, and you are mine. Beautiful things are around every corner.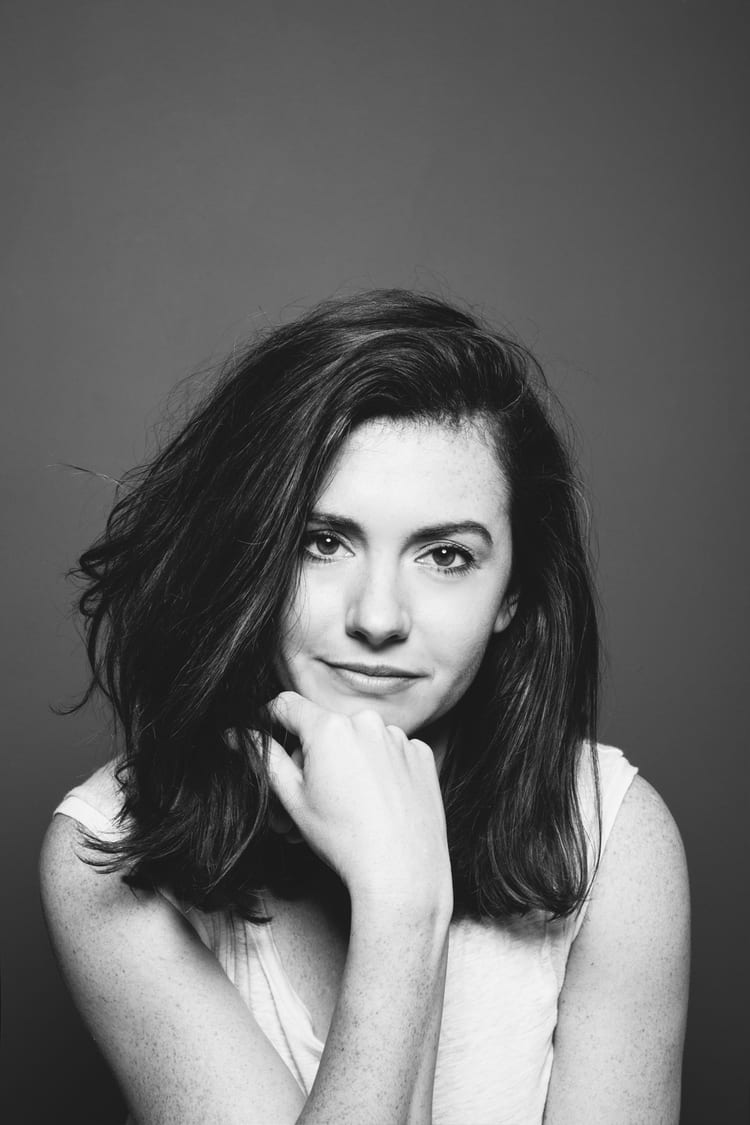 Kate is currently learning to play the Ukulele, much to the despair of her husband, kids, and dogs. Follow her on Instagram at @witanddelight_.