As social networking has made the world a significantly smaller space, it has provided us with tools that turn passion projects into careers. We've all witnessed the power of Kickstarter, and we've watched Etsy give makers a marketplace. While this spirit of entrepreneurism is timeless (and the phrase "don't quit your day job" most definitely still applies), our relationship with work has changed significantly.
There's a sense that anything is possible, because we've seen the seemingly impossible happen right in front of us. These days, doing work you love is as valued as financial security. It's a tall order to fill, and I'm curious to see how these high standards effect the mental health of my generation. Staggering expectations aside, there are plenty of long-form pieces profiling millennials as unmotivated and entitled that aren't entirely untrue. I've encountered them myself. Yet for every 24-year-old waiting for their dream job to find them, I'd wager there's a 20-something burning the midnight oil to turn their passion projects into viable businesses.
I'm excited to introduce a new series profiling small businesses owners who embody this tireless spirit. I'm hoping to learn a thing or two from their experiences and I hope you will too. We're kicking things off with Carla Fahden, design director, illustrator, mother-to-be, and all-around maker of beautiful things. Hailing from the great Midwest, chances are you've encounter Carla's creative work for Target, but today, Carla is talking about her passion project-turned-budding business venture: Color Me Carla.
++++++++++
Name: Carla Fahden
Location: Minneapolis, Minnesota
Occupation: Design Director at KNOCK Inc and Owner/Illustrator at Color Me Carla
Would you share with us a little bit about your schooling and background?
I earned my BA in Marketing from the University of Wisconsin @ Eau Claire and then went onto study Art Direction and graduated from Brainco Minneapolis School of Advertising. I've also studied both painting and photography at Minneapolis College of Art and Design. I've worked for a couple different ad agencies over the past ten years art directing both photo and television shoots for national brands. I've always loved to paint and draw so just recently I started investing more time into my own personal brand, Color Me Carla.
Sounds like a dream job! What are you working on right now?
I split my time between two jobs I love. By day, I'm a Design Director for KNOCK in Minneapolis and spend about a week of every month art directing fashion photo shoots in NYC. I work with a crew of talented photographers, wardrobe stylists, set designers and hair & makeup artists to bring our concepts to life. It's pretty much the bees knees and I feel very lucky to have the job I have. Currently we're shooting some apparel work for Target that will hit stores in Fall of 2014.
Off the clock, I devote a lot of time to my own brand, Color Me Carla. Just this past month I converted my shop from Etsy to my own legit website, so that's been a pretty time-consuming overhaul. Now I'm focusing on expanding beyond my current stationery collections and designing some new work. I'm done obsessing over how many pixels wide my home page should be and am ready to get back to the creative stuff. Mama misses her paintbrush!
Where do you find your inspiration? Are there other designers and artists that inspire you?
I'm obsessed with William Morris, an old-school artist and textile designer. I'm inspired by the crazy attention to detail and intricacy in his florals and pattern work.
As far as modern-day designers, I love the work of Lisa Hedge. I worked with her a while back on a photo shoot and have been a secret admirer ever since. I also keep my eye on Tara Hurst, Jane Riley and Jessica Comingore.
Last but not least, my mom is a huge inspiration as well. She's got mad quilting skillz and has been recognized in so many national publications and award shows that I can't keep track. My kid sista and I were lucky to be raised by such a creative broad who kept us busy with endless art projects when we were little.
What are you reading at the moment?
Since we're due to have a baby boy this summer, I've finally started cracking into the daunting stack of pregnancy books that has been sitting on our coffee table for months. I'm also reading The Dinner by Herman Koch and Juliet, Naked by Nick Hornby which keep me occupied while in flight to and from NYC.
You work primarily in the wedding industry. What is your favorite part about working with brides?
When I first got started, I worked with quite a few bridezillas who wanted to mash five different designs into one and wanted me to figure out how to do it. Now that I've honed in on my aesthetic and only offer invitation designs that I would be excited to send to my own guest list, I attract brides who hire me for my own style and are planning weddings that I could see myself planning. Each project is fun and feels like a collaboration vs. someone paying me to execute their own vision.
Lastly: What advice do you have for designers looking to break into the wedding industry?
My advice would be to find your niche and stick to it. The online wedding industry is really saturated so couples have lots of options and can price shop. After working with a wide range of clients early on, I learned that I wanted to work with couples who understand the value of hand-painted, personalized stationery and aren't just looking for the best deal. I also learned that my style wasn't for couples planning overly traditional, super upscale weddings. After I decided I was okay turning away clients who weren't a good fit and holding out for ones who are, I've had only enjoyable experiences on each project.
Lastly, don't take anything personally. Planning a wedding is a highly emotional process (turn on TLC and you'll see what I mean). Brides are stressed out and want everything to be perfect (understandably), so you need to enjoy collaborating with your clients to make sure they absolutely love the final product.
+++++++++++++
Shop : www.colormecarla.com
Blog : www.colormecarla.com/blog/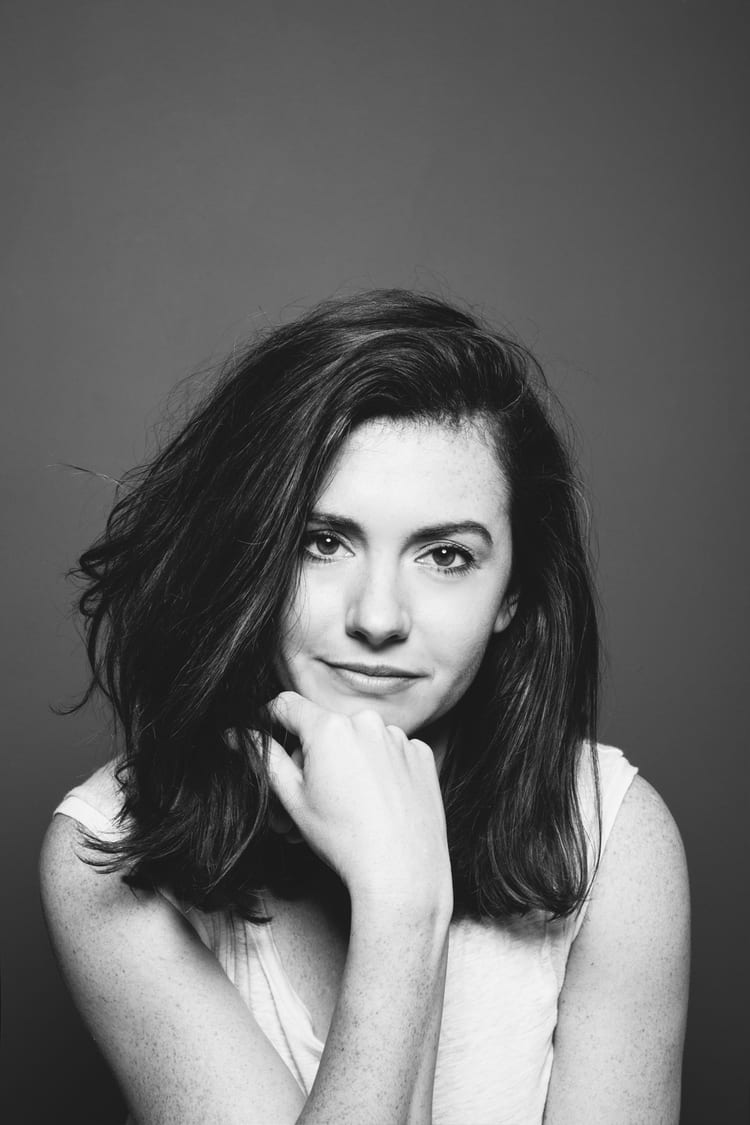 Kate is currently learning to play the Ukulele, much to the despair of her husband, kids, and dog. Follow her on Instagram at @witanddelight_.