Routine, by definition, is a series of actions we do without much thought. For many, these repetitive tasks are considered the most mundane aspect of life, but for others routine is almost sacred- a ritual that keeps life glued together.
My daily wrestling match with ADHD means I have a love/hate relationship with routine. After I completely gave up on any semblance of structure (the lowest point was when I did not use an alarm clock), I waved my white flag realizing I desperately needed routine to function. I've come to gain a better relationship with the dull and mundane by slowing down and appreciating the nuances. One of the most enjoyable results to come out of this change, beyond treating myself to an egg white omelette before heading out the door, is a little self-pampering.
Today I'm sharing products from my morning/evening skin and haircare routines in hopes one or two products inspire you to indulge a little bit. Whether it's a luxurious face masque or rich hand cream, it's the little things that can turn your day around.
12 Products I Can't Live Without:
This body oil is the first thing to go on after the shower. Not only does it smell like a trip to Tulum bottled up in a jar, your skin looks instantly more supple. I'm tempted to say it's the only accessory your sundress needs.
I was introduced to this clay-based masque by my esthetician, Christen Hackett, and it's a life saver. The ingredient tourmaline smooths and refines skin for that I-just-had-a-facial glow.
Since I don't brush my hair all that often, a wide-toothed comb keeps my day-old waves looking manicured, not homely. It's good for keeping the dreadlocks at bay, too.
I had my first encounter with this natural sponge last month and I couldn't believe how smooth and soft it made my skin. Any visible trace of fine lines (accentuated by dull skin) were scrubbed away. I won't be going back to my Clarisonic anytime soon.
This stuff is truly luxurious. I like to rub a little bit into the ends of my hair to keep things hydrated and smooth. It makes my hair shiny again without weighing it down. Their shampoo and conditioner are great for fine hair as well- it makes my hair so weightless and bouncy!
No one does scents quite like Malin + Goetz, and their lip moisturizer is no exception. Joe brought a sample back from his trip to China and I've been using it ever since. I love this creamy, colorless gloss and its slightly minty scent.
Hands down, the best mascara for adding volume and length. The package is beautiful, too.
You've all heard me talk about the amazingness that is Korres Lip Butter. I like the wild rose color because it gives me a perfectly stained look.
Pair a big dollop of this with your Konjac sponge and your skin will be as fresh as a new borns. I love the way it lathers up, and the gentle exfoliants won't damage your skin. The perfect cleanser-masque hybrid.
The answer to almost every hair question I receive. It's powder that turns to liquid with friction, adding the perfect amount of tackiness to your roots so you can fake an "I Woke Up Like This" moment. Be sure to use sparingly, and note this product doesn't travel well. The only bummer factor.
Slather a generous 4 drops of serum on your face after the parsley seed masque and you're on your way to removing the damage those all-nighters in your early 20s has done.
I like to keep a tube of this on my desk, mostly because the package is pretty and the smell is a nice pick-me-up.
It should be noted: Cuyana's travel bags, just like their totes, are a forever-and-for-always kind of bag. I'm tempted to stock up on them because they sell out so fast!
What's your go-to routine entail? Any products I should try? Spill it.
Image Source: www.witanddelight.com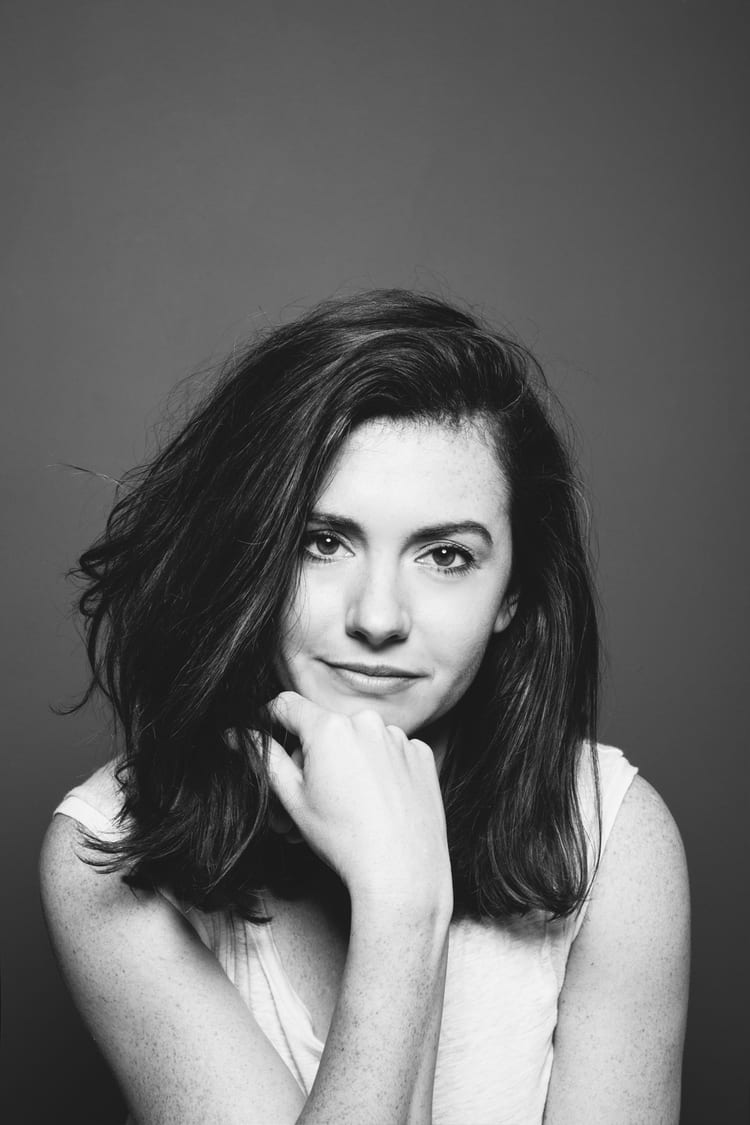 Kate is currently learning to play the Ukulele, much to the despair of her husband, kids, and dogs. Follow her on Instagram at @witanddelight_.