I've always been particularly fond of city getaways. For urban explorers, a weekend in a new city offers a variety of sensory-driven experiences and you often come back re-inspired. The question is: can one fully experience all a city has to offer in a single day? Probably not. That's not to say you can't have fun trying, however. The last time I attempted to do this, I went to Nashville with 2 girlfriends. We ate 6 meals in one day just to make sure we weren't missing out on Nashville's culinary delights. Halfway through this feat, we renamed the city Noshville. My body wasn't too happy with me, but it was totally worth it. And now, I'm ready to attempt this feat once again.
Tomorrow I travel to Washington D.C. with fellow blogger, Apartment 34 editor Bianca Sotelo, for a weekend of cultural sites, antiquing, cocktailing and chili eating. We're heading to the heart of the city to put together a weekend-sized city guide to D.C. with One Kings Lane and Starwood Luxury Collection, which will included a detailed list of places to eat, drink, shop, and explore in just one or two days. If you're going to do it all in 36 hours, you might as well include some outfit changes.
My flight leaves MSP on Thursday morning, and with all the traveling I've been doing lately, packing has come to feel like turning on autopilot. This is good, because packing is the worst part of any trip ( if you exclude unpacking). Upon arriving and checking into the historic Fairfax on Embassy Row, I'll have the afternoon to explore DC on my own. Thanks to my friends on Twitter, I have some quality recommendations lined up (and I'll be sure to divulge these in my recap post). I'm really looking forward to taking the evening to rest and re-boot at The Fairfax. Hotels are the perfect place for just that.
Friday is dedicated to seeing the sites. And in D.C., you've got to take your pick. While the National Mall is a no-brainer, we're headed to the historic Woodrow Wilson House, followed by a stop at Kalorama's Spanish Steps. I LOVE traditional Georgian architecture, and this tour won't help ease my angst when it comes to house hunting in the Midwest. We'll conclude our day with dinner at The Fairfax, jazz on U Street and a late-night pit stop at Ben's Chili Bowl. I've heard amazing things about Ben and his chili. I hope he delivers, because my expectations are super high.
Saturday includes antiquing with Andrea Stanford from One Kings Lane, who oversees their vintage and antique merchandise group, which is responsible for the Vintage & Market Finds marketplace (um- yes please). We'll peruse Brass Knob, stop by the studio of interior designer Dylan Carter, and check out Susan Calloway Fine Arts. Seriously, I could spend a whole weekend hunting for beautiful things with a story. So this, I'm very excited about. After working up an appetite, we're finishing off the day with rooftop cocktails and dinner at Barcelona.
Sunday, before my flight home, I'm thinking about trying Busboys and Poets for brunch, and a trip to Union Market to check out Salt & Sundry. I'd love to hear any last-minute recommendations you have! Lots of action will be happening on Instagram and Twitter this weekend, so feel free to connect with me over there!
The Perfect Day in Three Outfits:
One // Travel Outfit: Bra / Lotuff Leather Bag / Everlane Blouse – Image from NY Mag / Zara Jeans / White Birks / Gold iPhone Case / Aesop Hand Balm
Two // Site-seeing Outfit: Zara Dress / Another Feather Necklace / Black Flats / Bag
Three // Rooftop Cocktails Outfit: Zara Dress (similar) / Clare V. Fold Over Clutch / Asos Heel / Tom Ford Lipstick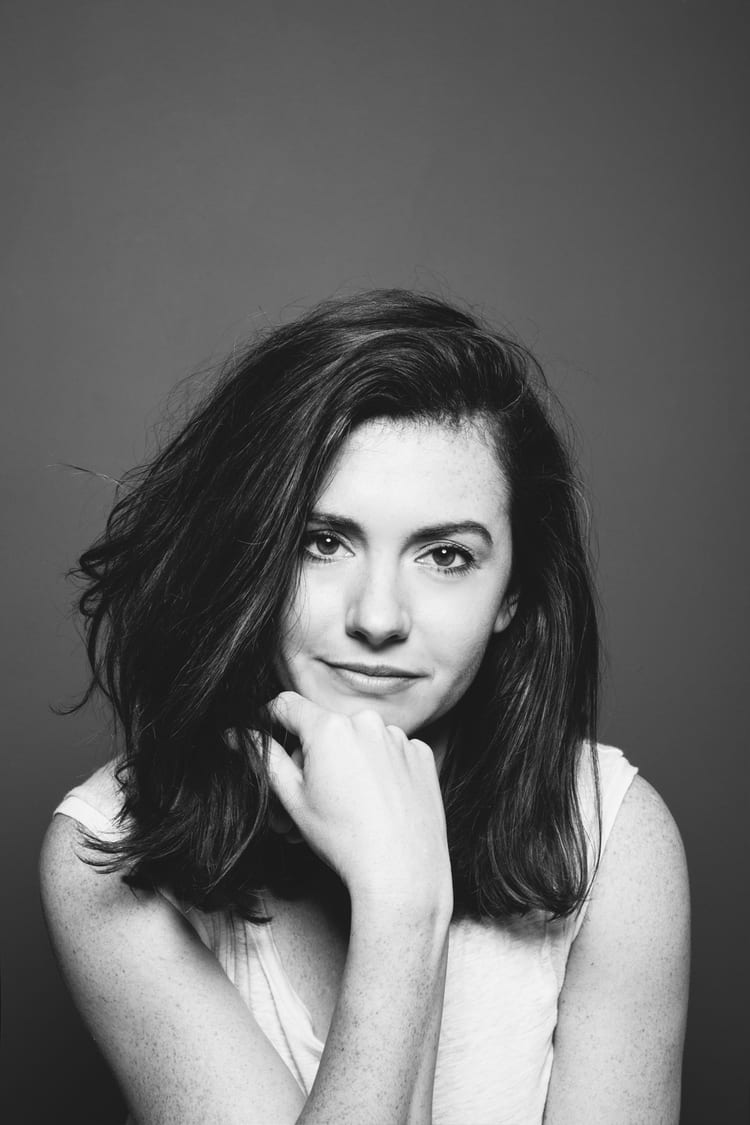 Kate is currently learning to play the Ukulele, much to the despair of her husband, kids, and dog. Follow her on Instagram at @witanddelight_.