Hi there. Remember me? I'd usually apologize for the radio silence, but I won't. This month I've taken a quieter role here, waiting for the moment I'd be ready to write about what's been on my mind. It's taken me almost 2 weeks to get this out, so I'll just say it: I've lost interest in blogging.
Let me explain.
Think about who you were last decade. Depending on your age, you've either evolved into a different version of yourself or you've watched your life move into a completely different place. I've been writing about lifestyle topics since I was 24, with the hope I would discover who I was and what I wanted. I had no idea how self-centered and insecure that 24 year-old was, and over the years I'd come to grips with that fact. By 27, I invested in myself by enlisting a therapist and seeking out friends who supported me through thick and thin. But I didn't speak of it here. My personal trials and triumphs weren't beautiful or aspirational enough for my lifestyle blog. According to whom? According to me. I now realize those experiences were some of the most beautiful moments of my life so far.
So why not reconsider what it means to run a lifestyle blog? After all, lifestyle is- by definition- the way in which one chooses to live their life. As I enter the next decade of my own life with a strong understanding of who I am, lifestyle has become about the art of living well. This idea goes beyond creating a beautiful home for your family and investing in a quality wardrobe. Living well means being hospitable, being good company, contributing to your community, and becoming a person of substance and grace. If designing a life full of substance and grace isn't aspirational, I don't know what else is.
It's a tall order to deliver on, so to get started, we're introducing new topics on Wit & Delight that focus on arts, culture, and personal and professional development. We'll inspire ways to contribute more to the lives of our friends and family, and focus a little less on how our own lives look in the eyes of others.
Moving Wit & Delight in this direction will be a challenge for me. To begin making this change, I've enlisted my friend Kate Smith as our resident Arts and Culture Contributor. She's a close friend of mine, and her funny and honest voice will be incredibly refreshing for all of us! Her first post will go live tomorrow morning.
W&D will also continue to cover design, fashion, art, and oddities. When we're living in a world as scary as this one (boy, was last week a rough one), sometimes you need an excuse to lose yourself in an art gallery, or gather friends around a table for good wine and the perfect roast chicken.
I hope you enjoy this new direction we are going and are willing to contribute to the community we've created. Your support allows W&D to evolve over time, and I truly feel this direction will bring something really special. Change is good, and always exciting.
Image by: Ceara McAuliffe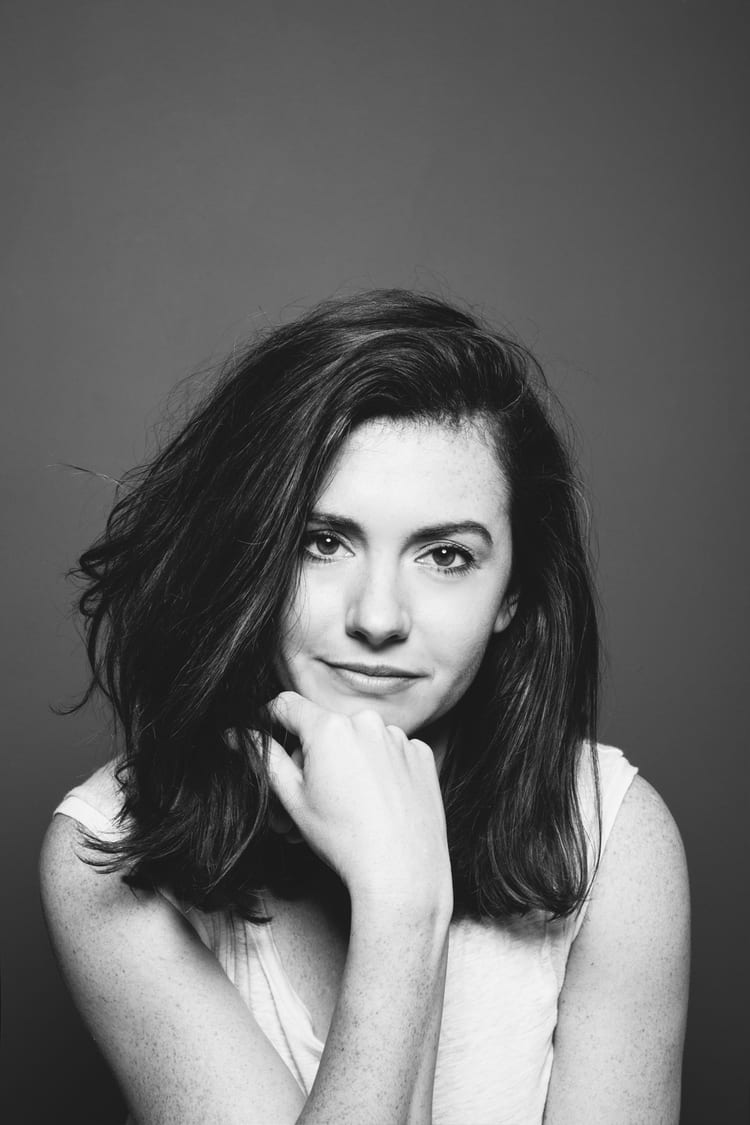 Kate is currently learning to play the Ukulele, much to the despair of her husband, kids, and dog. Follow her on Instagram at @witanddelight_.