A handful of Thursdays ago, I touched down at Reagan National Airport on a particularly muggy day. I hadn't visited DC in many years, never having been old enough to take the city in at her fullest. Wrestling with my bags, I waddled toward a group of people dressed in black, squinting for a sign with my name on it. Found it. We waited together at baggage claim and began the slow moving tango otherwise known as small talk. My driver's name was Ann and she was having a particularly bad day. A tornado had ripped through the southern suburbs the night before and when she woke up, a tree was in her living room. But Ann wasn't one to miss a day of work, so there I sat, in the back seat of her Cadillac, discussing important subjects like various politico sightings, Bo Obama, and that time she drove Sam Seaborn around the city when he was in town filming the West Wing. (I'm more of a Josh Layman girl myself, but still.)
Twenty minutes and a few questions regarding House of Cards later, I was standing outside the entrance of The Fairfax Embassy Row Hotel in Washington D.C. feeling very much like a tourist. It was 3pm and an afternoon thunderstorm was about to roll in. To my right and left, suits and ties, heels and pearls- click, click, click- dodging heavy droplets that cut through the sticky air. A little dazed from travel, I checked into my room and flicked on the television while I unpacked, then tucked into bed for a few moments as I waited on a cobb salad and crisp Sauvignon Blanc to arrive at the door. The thunderstorm had turned to a gentle rain shower marked with small pockets of sunshine. It was late afternoon in a city I did not know and we were about to kick-off a very busy weekend.
If you had 24 hours in DC, what would you do? I was about to experience someone's take. Myself and Bianca from Apartment 34 were enlisted to experience a trip put together by The Luxury Collection and One King's Lane with the antique-hunting, history-loving traveler in mind. We also had Andrea Stanford with us, and if there is anyone you want to go antiquing with, it's Andrea. In the next 24 hours, we would find out Andrea is someone you want to do a lot of things with, like drink copious amounts of wine in the basement of a jazz bar, or make milkshakes and cause a scene at Ben's Chili Bowl. But more on that later. We have a 24-hour agenda to tell you about.
Stop One: Woodrow Wilson House & The Spanish Steps, Embassy Row
When a city becomes so synonymous with its sites and sounds, does it diminish the impact of the sites themselves? Sometimes yes, but in this city's case, no. If anything, it's hard to narrow your itinerary to a manageable number of historically significant sites while in DC. For this trip, we visited the stately Woodrow Wilson House, located only a few blocks away from the The Spanish Steps. It's one of the lesser-known tourists spots, but that doesn't make it any less interesting.
During our tour, we learned of details surrounding the personal life of our 28th president and his post-presidency abode. Wilson lived in the residence from 1921 until his death in 1924, and was the only president to make Washington D.C. his home after his term. He died only 3 years later, but his wife, Mrs. (Edith) Wilson, maintained the house as it was in 1924 until her death in 1961. The furniture, art, photographs, state gifts, and the personal effects of President and Mrs. Wilson are entirely untouched. President Wilson made a radio address to the American people from his house on November 11, 1923, the fifth anniversary of Armistice Day – the first nationwide remote radio broadcast. When you walk through the house, it is easy to imagine exactly how he looked and where he sat while making that address. History is cool, you guys.

After brushing up on our AP History, we were starving. It was off to Hank's to relinquished our appetites with oysters, shrimp and lobster rolls- all washed down with libations of our choosing. It was 1pm and we had a lot more of DC to see.
Stop Two: The Brass Knob
My favorite part of this city- hands down- was the architecture. Talk about a city with soul! It is an urban forest of brick and stucco and trimming; buildings built with the care and thoughtfulness we have lost over the centuries. They made things slowly, with longevity, class and style in mind. We just don't make buildings like that anymore. That's why I was so excited to visit the architectural salvage store, The Brass Knob. This place is where old stuff goes to live on. Mantels, doors, windows, trim, door handles, and of course- brass knobs as far as the eye can see. Definitely a must-visit for old home lovers.
Stop Four: The Fairfax Embassy Row Hotel
Then it was time for cocktail hour back at The Fairfax Embassy Row Hotel in Washington D.C. The building has a story all it's own, with a lot of characters you'd recognize. Al Gore grew up here when the building had extended-stay and apartment amenities. Jackie Kennedy and JFK use to frequent the hotel restaurant, and in the 1950s and 1960s the location had become known for secret meetings between powerful players in Hollywood and American politics. More recently, it was at The Fairfax where Hilary Clinton informally announced her bid for president in 2008. If only walls could talk. 
Stop Five: Bohemian Caverns, U Street
After a couple stiff drinks and nibbly bits, we went searching for some good ole DC jazz. The group was taken to the Bohemian Caverns, where we were schooled in the art of improvisation. The Bohemian Caverns opened in 1926, but its glory days were in the 60s. It was here you could find Bill Evans, Miles Davis, John Coltrane, Bobby Timmons, and Charles Mingus playing for small, intimate crowds.
Stop Six: Ben's Chili Bowl, U Street
Turns out jazz makes one pretty hungry. And while we were making stops at quintessential DC locations, we couldn't miss Ben's Chili Bowl. Ben and his chili were recommended to me by so many of you on Twitter and Instagram, I was pretty amped about making my virgin voyage into a plate of chili cheese fries. And oh, buddy, was it good. The establishment has been around to see some of the most important changes in American history in the 60s, 70s and 80s, and the entire time, Ben kept the people of DC well fed. Ben is no longer with us but his legacy is in good hands.
I'm not sure whose idea this was, but it was at Ben's Chili Bowl that I learned how NOT to make a milkshake. The first attempt left me with half of the milkshake on my dress. The second attempt, a little better. Milkshake making takes a little finesse, and mine was mediocre at best. The whole scene gave Andrea and Bianca something to laugh about, so I guess we can call our dinner a success.
Our first 12 hours was long and fun, and we really earned a good night's rest! In the morning, we had some time to ourselves, so we enjoyed a nice breakfast at Fairfax and then it was off to see a couple of Andrea's friends: interior designer Darryl Carter, and Susan Calloway Fine Arts. Darryl's studio (and HIS HOUSE!!!) are worth a post all on their own. We were fortunate enough to take a tour of Darryl's home, but photos were not allowed. If I could only describe what I saw! Darryl has a talent for making traditional decor new again. He flips fabric inside out, he paints ornate tables a glossy white. He combines industrial and rustic materials with precious antiques to make them something entirely different. For me personally, Darryl really inspired a whole new way of thinking about decor.
We used the rest of our free time in the city as best we could, but the full day of filming and running around left us all a little tired! A few notable restaurants: Bianca, Andrea and myself devoured a pile of sweet bread and over-easy eggs at Le Diplomate for breakfast on Sunday, and before I caught my flight home, Bianca and I shared some nice small plates on the patio at Barcelona. I would highly recommend visiting both.
All-in-all, this trip took me out of my usual comfort zone. Normally, I would have taken to Twitter and Instagram to ask for recommendations and visited as many trendy spots as I could fit in. My fall back plan would be to have wandered aimlessly around the city, taking in the sites but trying to blend in as a local resident. But isn't travel best experienced outside our comfort zones? Sometimes I forget that it is OK to indulge my interest in American history or to try listening to music that isn't brand new. Trendy is great, but classics are called classics for a reason. It was nice to bring these elements into the mix. It is good to see things you otherwise may have written off. I hope this trip inspires you to do the same!
Images by:  www.sarahculver.com
* This experience was sponsored by One Kings Lane and The Luxury Collection.
My Outfits: Navy Sleeveless Shift Dress: 7115 by SZEKI / Navy Tube Dress: Babe NYC / Tortoise Heels: H&M  / Indigo Dye Top: Hackwith Designhouse / White Jeans: JCrew / Black Sandals: Ancient Greek / Boyfriend Jeans: Zara / Silk Blouse: H&M / Black Duffle: Givenchy / Large Leather Bag: Lotuff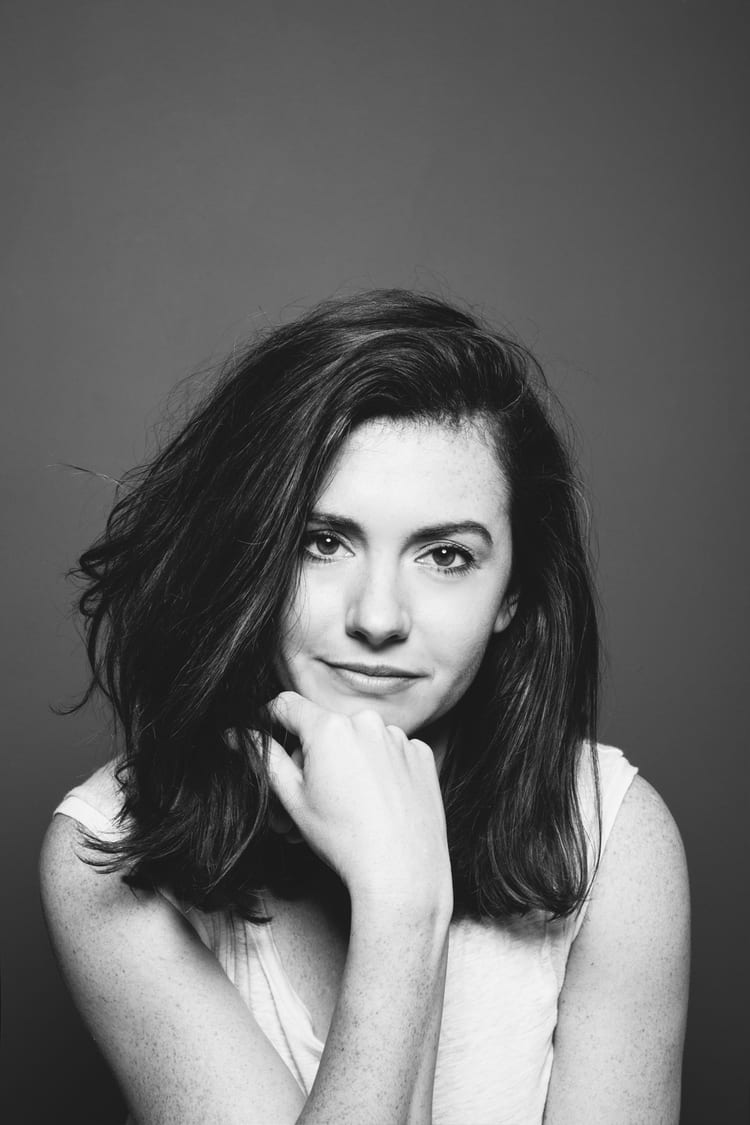 Kate is currently learning to play the Ukulele, much to the despair of her husband, kids, and dog. Follow her on Instagram at @witanddelight_.