The title (and illustration) of this post comes from a wonderful little children's book, The Book of Mean People by Toni Morrison, which I discovered on one of my favorite websites, Brain Pickings. The simplest call to action is this: "Somewhere between Twain's irreverent advice to little girls and the faux-meanness of the facetious faux-unkindness Cat-Hater's Handbook, the book nudges us to reconsider what "meanness" is and isn't, and how a child's assessment differs from a grown-up's. The Morrisons' dedication reads:
To brave kids everywhere
(mean people, you know who you are)
As much as this book highlights the way children encounter meanness, it asks us to think about the way we treat others, too. Meanness can come in many forms– from an aggressive bully to false kindness or subtle complacency. So, how do we react to the subtle and not-so-subtle mudslinging that happens within our circles? Sometimes my heart overrides my head, and I match their meanness with my own. I'm still working on the best way to stand up for myself while keeping my cool. What I do know is this: I never feel better about the situation when I approach it negativity. So today I thought we'd dig a little bit deeper into what motivates a mean-spirited person and discuss a couple ways we can deal with the negative people in our lives without compromising humility and maturity.
So. What do you think motivates someone to be malicious and how do we best react when someone attacks? It's easy to set boundaries with strangers who are mean, or to block those emboldened by anonymity and comment forums. But what about a person who enters your family or friend group? They're much harder to cut ties with, and often times the only option is to learn how to live with this difficult person. Understanding why someone may throw stones your way doesn't heal all wounds, but it helps one find the strength to forgive. I've thought long and hard about what drives meanness in people and I keep coming back to these two theories:
Maybe it's the fear of judgement. When a person needs validation for their self worth, they'll go to extreme measures to get it. Could this mean a backhanded compliment is just a way to protect themselves from judgement? Are they judging me, fearing I'll judge them? Is this how a frenemy is born?
Maybe it has nothing to do with me. Rarely do we ever see someone for who they really are. You never know what battles a bully may be fighting, but acts of malice is often a learned behavior. Everyone is fighting their own battle.
These theories then raise these two questions:
If it has nothing to do with me, then why? The common thread may be that negative people blame external factors rather than oneself for their situation.
So how do we deal with it? There are few options when dealing with an unkind person. One can ignore the problem and hope that something changes, or confront the person and implore them to work with you to improve your relationship. But these options can sometimes go awry, as ignoring the problem can be draining and result in even more damage to your relationship. Confronting someone is difficult because the person needs to be willing.
Sometimes meanness tells us more about someone's fears than it does the person they're trashing. I've concluded that the best way to deal with a meanness is to find the humility to remain positive about the situation, and recognize that- unless you're dealing with someone who is borderline or sociopathic– the negative behavior has everything to do with them, and nothing to do with you. What do you think?
When a negative person makes me upset, I often wonder if that means I have a little bit of negativity within myself. Sometimes I wonder if I'm just being too sensitive. But meanness is something we've all experienced and we've all dished out (in small ways or in big ways.) No one likes to hear that someone doesn't like them, or that there's a person saying malicious things about you. But we must remember that it is impossible for everyone to like us. It is impossible to make everyone happy. Approaching negativity with indifference or even kindness may feel like you're not standing up for yourself, but it is the only way to protect your own happiness.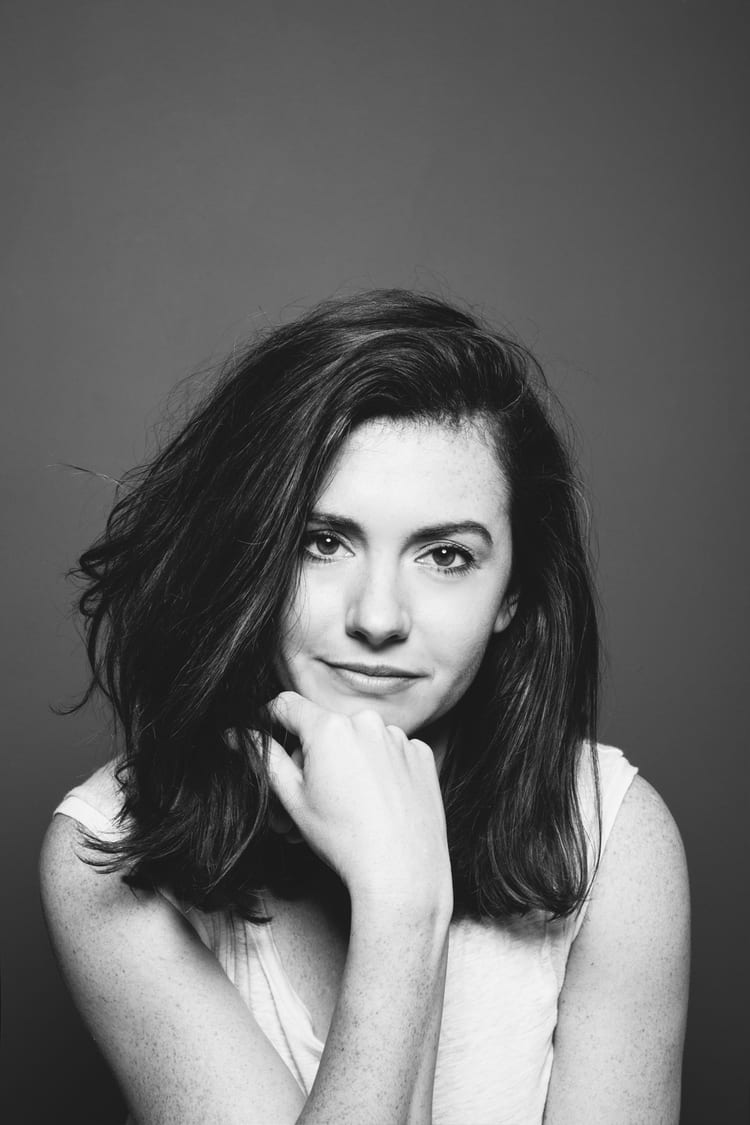 Kate is currently learning to play the Ukulele, much to the despair of her husband, kids, and dog. Follow her on Instagram at @witanddelight_.