"I'll have what she's having." That's what people say after they meet my friend Dahlia Brue. Dahlia's energy and positivity is contagious and effortless, and so is her sense of style. Admittedly a novice in the business of retail, Twin Cities patrons can now have a little piece of Dahlia's POV through her artfully curated women's clothing store, Idun. Beautiful clothing and impeccable interior aside, Dahlia's story inspires us to go after what we want, even if we haven't become an expert yet. That feeling, after all, never truly goes away. I hope you enjoy this discussion on taking leaps of faith and trusting your gut– in business and in life.
Name: Dahlia Brue
Location: St. Paul, MN
Occupation: Owner, Idun
+ Please tell us a little bit about your background and how Idun came to be!
Idun was really born from a passion for following interesting designers and the inspiring work that they do! I felt it was important to bring their work to the Twin Cities. I wanted people to have the opportunity to try on and touch pieces that were conceived and produced by artists. Women should feel confident and expressive in what they choose to wear—I wanted to build a place where women could explore that for themselves!
+ You were very involved in the design and build-out of Idun. What was this process like?
It took way longer than I thought it would. Way longer. And I'm so happy it did. Nothing was rushed. No hasty decisions were made. I agonized over switch plate covers and what color white to paint the walls. The little details matter! Throughout the whole process I kept going back to "less is more." I really tried to practice restraint and treat the space like a gallery. Let the pieces be the focal point and have the surroundings take a supportive role. It's extremely rewarding having a vision and seeing it take physical form!
+ Idun is your foray into the retail world. What have you learned from jumping into an industry as a novice?
Oh MAN! From an entrepreneurial standpoint I have learned that I am surrounded by intelligent and encouraging people, without which none of this could have been possible. Lawyers, accountants, copywriters, designers, software gurus—if you ever want to start your own business, look at your inner circle first. Not only are they so willing to help, they are excited about the prospect.
I've also learned to trust my instincts and learn from my mistakes! Since I'm totally new to the industry I've really relied on my intuition. If my intuition is wrong it's a great lesson and I try to not make the same mistake twice!
+ Idun's assortment is tightly curated, yet approachable to women of all ages. Does your personal style play into the way you buy for the store?
I appreciate everything that I buy for the shop. It's important that each item has gone through my filter so that the collection is cohesive. That doesn't necessarily mean I would want to own everything in the shop. There are typically 1 or 2 pieces per designer that were brought into the shop because I loved them. They exemplified my personal style and they still work really well with the other items that I brought in.
One of my favorite things is when someone buys an item and pairs it with another that I wouldn't even have thought to put together. They took something that I saw and loved and made it their own. I love that! The whole point isn't to force my personal style on to people, it's for people to find their own.
+ What advice do you have for someone who's looking to define their personal style?
You have to be adventurous and vulnerable. If you are truly seeking to define your personal style you are going to have to try things that push you a little and maybe make you feel uncomfortable. You will know when you find it-it evokes a sense of confidence that is inspirational to others.
+ What do you hope customers take away from Idun?
Idun was created to inspire others! I hope women leave feeling confident and proud about expressing who they are through what they wear.
Kate's Selects from Idun:
1. WANT Les Essentiels De La Vie, Peretola Foldable Folio, $595
2. Base Range, Seamless Scoop Top, $69
3. Le Mont St. Michel, Pull Angora Sweater, $302
4. RETROSUPERFUTURE, Primo B Sunglasses, $350
5. Samuji, Mini Wallet, $120
6. Another Feather, Pearl Collar, $220
7. Another Freather, Chau Cuff Ring, $72
8. Dasein Fragrance, WINTER, $85
9. Rachel Comey, Thora Boot, $472
10. Bridge and Burn, Watch Cap, $28
11. Skandinavisk Candle, RØ, $40
12. Le Mont St. Michel, Leather Skirt, $545
—
Visit Idun at 495 Selby Ave, St. Paul, MN. For stockist and information, visit shopidun.com. For more inspiration, follow Idun on Instagram, Twitter, and Tumblr. (I'd also recommend following Dahlia on Pinterest!) A big thanks to 2nd Truth for capturing these images.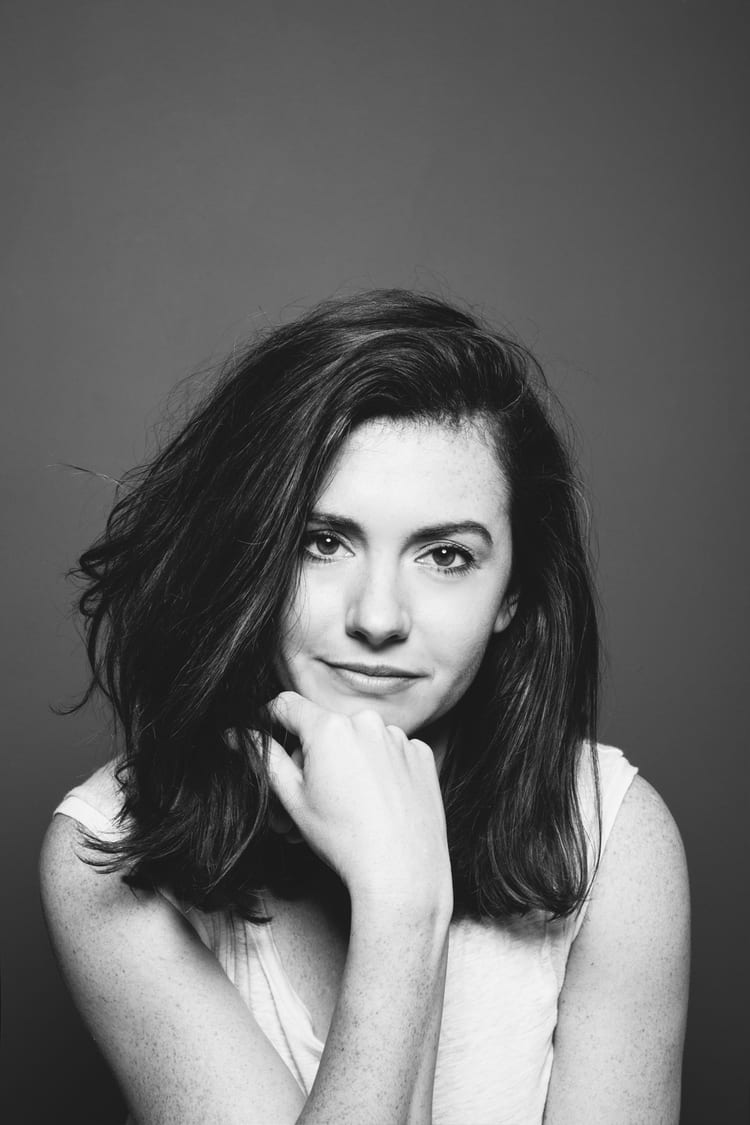 Kate is currently learning to play the Ukulele, much to the despair of her husband, kids, and dog. Follow her on Instagram at @witanddelight_.