Ah, Savannah. Is there a more romantic place to spend a weekend in the United States? I really don't think there is. Mossy trees, cobble stone streets, buildings with centuries of patina— Savannah has the best the south has to offer. It seemed only fitting that Joe and I head somewhere romantic to celebrate his birthday, my birthday, and our anniversary. Alas, we're not very good at planning trips that don't involve work or other people. Thankfully, our friends at Andaz gave us the perfect excuse to "Holiday Like a Local", tasking us to find a little bit of home in a city we barely knew. Before heading out of town, I did a little homework by contacting a few friends who know Savannah well. This itinerary was heavily influenced by Sarah Tolzeman and Taylor Pemberton — two friends who graduated from SCAD— along with Matt Graham, the GM at Andaz Savannah. After all, one hundred Yelp reviews just aren't as helpful as a solid referral from a friend! It is my hope that you bookmark this post and use it as a guide when you visit the city. Each stop has a Google Maps link that will take you directly to the app. Save the location, and you are on your way! Without further hesitation…
Wit & Delight's Holiday Like a Local Travel Guide to Savannah, Georgia
———
Where to Eat…
+ The Collins Quarter // Breakfast, Coffee, Lunch 151 Bull St, Savannah, GA 31401 The new kid in town. Nestled in the heart of the historic district, this little coffeehouse/café boasts Australian roots and southern charm—a winning combination. Get the smashed avocado toast, even if you think you're sick of having avocado on toast.
+ Zunzi's // Lunch 108 E York St, Savannah, GA 31401 The best sandwich in Savannah. This place came recommended by locals and many folks on social media upon my arrival. Don't miss it!
+ 22 Square // Brunch, Dinner, Cocktails 14 Barnard St, Savannah, GA 31401 The food is as good as the décor! The modern-meets-traditional interior is on point, (and I'm hell bent on sourcing their dining room chairs for our house). 22 Square has probably the best craft cocktails in the city, so cozy up to the bar and let them take you down whatever libation journey moves you– just don't skip the candied bacon. Dinner and breakfast at 22 Square come recommended as well. The kitchen has a vegetable garden on site, sourcing as many ingredients from local farms. Their menu built on made-from-scratch ingredients, which makes taking a bite into their bread feel like getting a big hug from your mother. It's a comfort you feel in your bones.
+ Elizabeth on 37th // Upscale Dinner 105 E 37th St, Savannah, GA 31401 Romantic. Classic. Southern. That's how I'd describe the experience at Elizabeth on 37th. Located in a historic home a few block from Forsyth Park, Elizabeth on 37th has long been considered one of the best restaurants in the city. We took a 2.5 hour dinner to reflect on the past year, reconnect, drink wine, and taste lovely local flavors.
+ Gryphon Tea Room // Afternoon Tea & Snack 337 Bull St, Savannah, GA 31401 Walking into Gryphon Tea Room is like stepping back in time. Tea is a ritual that's long fascinated me, so I was eager to participate the way southerners do. Joe actually enjoyed himself as well! We split their peanut butter sandwich, which came with housemade granola and bananas smooshed between the pieces of the bread.
+ Soho South Cafe // Brunch, Lunch 12 W Liberty St, Savannah, GA 31401 Joe and I warmed up with their noteworthy tomato basil soup and grilled cheese sandwich during a chilly late afternoon walk. A great place to have a boozy weekend lunch.
+ Parker's Market // Late Night Eats 222 Drayton St, Savannah, GA 31401 Best sandwich you can find at 3am. Guaranteed.
Noteworthy: Old Pink House / 700 Drayton / J Christopher's / Back in the Day Bakery / Green Truck Tavern / B Matthews
Where to take your Nightcap…
+ Pinkie Master's // Late 318 Drayton St, Savannah, GA 31401 What a DIVE! And I mean that in the best way possible. Pinkie's is rough around the edges, but what do you expect from the oldest bar in town? It's got that "anybody's welcome," vibe but when you walk in you know it's the regulars that keep this place real. Be ready to drink with all walks of life in this tiny little lounge.
+ Bohemian Rooftop // Happy Hour 102 W Bay St, Savannah, GA 31401 We took in a spectacular sunset over cocktails on their rooftop. Can't beat the view.
Noteworthy: The Rail Pub / McDonough's / Abe's on Lincoln / Jen's & Friends / Public / Cotton Sail / Pink House Tavern
Where to Shop…
+ Prospector Co. // High-end Skincare, Home, Apparel 320 W Broughton St, Savannah, GA 31401 Their men's skincare line put Prospector Co. on the map, but stepping into their shop gives you a true sense of the ethos around the brand. We really enjoyed chatting with the shopkeepers and made a few purchases for our home.
+ Shop SCAD // Art, Fashion, Ceramics, Jewelry, Home 340 Bull St, Savannah, GA 31402 Shop student work at one of the state's best design schools.
+ Savannah Bee Company // Wine, Candles, Lotions 104 West Broughton St, Savannah, GA 31401 First off, this place smells amazing. I also had no idea how many things one could do with bee's wax! The Savannah Bee Company provides education and natural goods made from the labor of the beloved honey bee. Mead, artisan honey, honey comb, candles, body and lip care products, health products, etc. Their retail space in downtown Savannah serves as an education and taste-testing center.
+ Paris Market // Women's Accessories, Books, Coffee + Snack 36 W Broughton St, Savannah, GA 31401 Paris market is lovely. We enjoyed a great chocolate tart and latte here when we needed to warm up (it was 40 degrees and drizzly while we were in town!) I could see myself tucking into this little store often just to be around the beautiful decor. Noteworthy: Alex Ruskin / Sylvester's General / Pinch of The Past / Adam Turoni Chocolate / One Fish, Two Fish
What You Can't Miss…
+ Seeing the city on foot. Bring your most comfortable shoes, because this is a town you can walk (with a drink in your hand.) It's the best way to experience the city— hands down—and each square is it's own history lesson. My favorite walks were down Bull St. and Jones St.
If You Have Extra Time…
+ A picnic on Tybee Island. 30 minutes from downtown Savannah. Tiny, quaint. Beachy. I loved the cape cod-style housing and the historic lighthouse.
I hope this guide was helpful in sharing some of the little gems Savannah has to offer. The trip was so enjoyable, and for that we are indebted to the wonderful Andaz Savannah staff. We've done city guides with hotel sponsorships in the past and *everyone* at Andaz— valets, bartenders, head chef, managers, hostesses— were some of the kindest people I've met in this industry. In observing their interactions throughout the weekend, it's clear each and every guest who entered the hotel was treated with the same kind of care. I don't have to say these things here (that's not the point of this piece)— I want to. So, if you do find yourself in Savannah, please say hi to my friends at Andaz!
Disclaimer: This experience was sponsored by Andaz Salon. We received travel, lodging and compensation in exchange for this customize travel guide. All opinions and thoughts about Andaz and the businesses featured here are my own. Thank you for supporting our sponsors! These partnerships make it possible for us to continue to produce quality content on our website.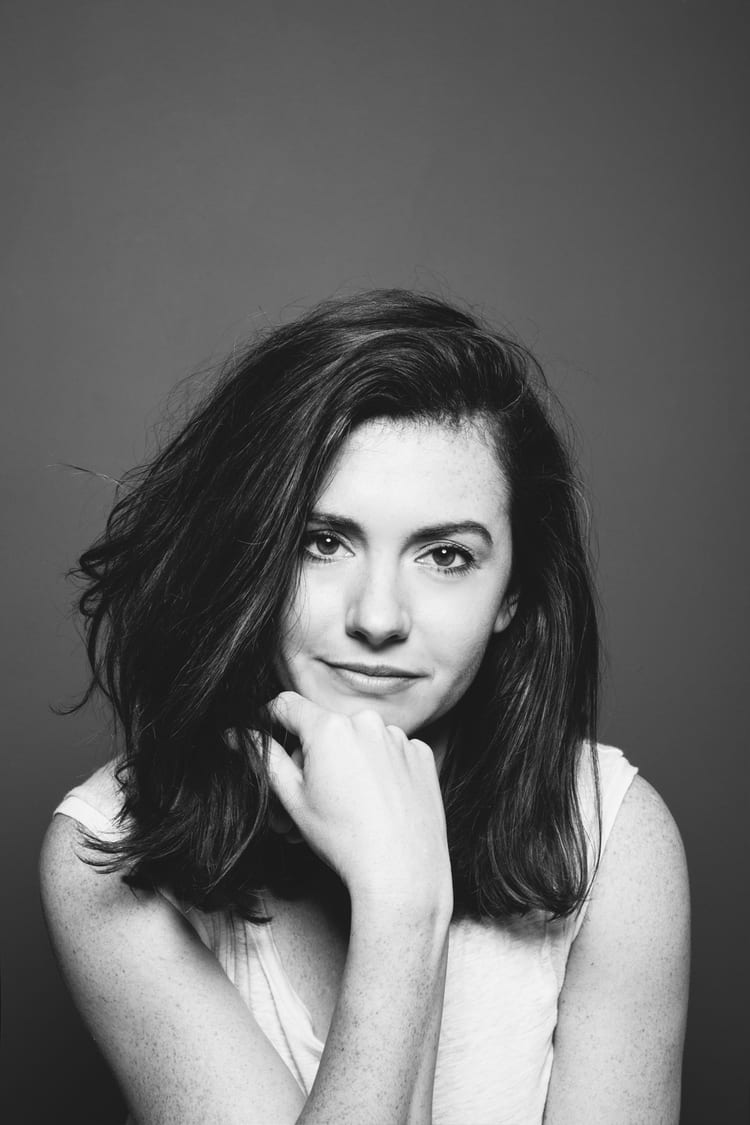 Kate is currently learning to play the Ukulele, much to the despair of her husband, kids, and dog. Follow her on Instagram at @witanddelight_.