Do you have an entire closet dedicated to one season? It's not hard to do. The holidays are big business in home decor, but there are plenty of ways to side step cheap and disposable products! Today Jackie and I are showing you how to use greenery to make your home festive with decor pieces you'll use all year long.
Choosing Versatile Holiday Decor:
1. Stick with a neutral palette. Accent decor pieces in cream, cement, and brass work well in almost any space, and play well with wintery greens. I love the selection at Schoolhouse Electric, especially their brass planters.
2. Find vases with visual impact! Go tall, wide, and unique. We love the DwellStudio NoHo Tall Vase for just that.
3. Candles. Lots of candles.
4. Choose holiday items that already fit with your decor. We love these Serena & Lily Chunky Wool Knit Stockings and the Serena & Lily Sleigh Bell Garland.
5. White wrapping paper and ribbon go a long way. Buy a big roll of paper and swap out the silk ribbon and BRIKA Holiday Tags for seasonally appropriate occasions.
6. Give your furniture a little facelift with Pretty Pegs! I love the extra touch of gold on this set.
Now here's Jackie on Choosing Holiday Greenery:
You're at your local floral shop wondering "where do I begin?" There are a lot of seasonal greens that make an appearance this time of year. You're probably not familiar with most of them since you only see them once every 12 months.
So, we're making it easy. Here's a list of our favorite foliage – perfect for the holidays and beyond.
(From left to right)
 Bay leaves: Super fragrant, with a pretty "true green" color, these leaves will add bulk and depth to any arrangement.
Rosemary: Looks like an evergreen without being an evergreen. (In other words, it's more interesting.)
Silver Dollar Eucalyptus: Amazing dusty gray/blue coloring. Larger leaves also contrast nicely with most other foliages.
Olive: These bows have great shape with natural curves and bends. Plus the two-toned leaves add interest to any arrangement.
Juniper: Our favorite holiday evergreen. Complete with muted blue berries. It's long lasting and doesn't shed.
Seeded eucalyptus: Smells great, nice texture, and long lasting.
Hopefully this makes your holiday trip to the florist less intimidating. (And don't forget to call ahead to inquire about availability. Not every florist will carry these things at all times.)
We hope this little series gave you a few new ideas for making your home holiday ready. Here is my full list of picks for decor items that are a little less holiday and a little more timeless!
Serena & Lily Chunky Wool Knit Stocking / Serena & Lily Sleigh Bell Garland /  DwellStudio NoHo Tall Vase / DwellStudio Anton Camel Throw /  Dwell Studio Exton Tray / BRIKA Holiday Tags /  Schoolhouse Electric Painted Concrete Candleholder – Gold / Schoolhouse Electric Aiden Candlestick / Schoolhouse Electric Wood Carrier / Solid Mfg Co. Campfire Stools / Assorted Pillows from DwellStudio and Schoolhouse Electric / Schoolhouse Electric Brass Tray / Schoolhouse Electric Brass Planters / Vintage Rugs from One Kings Lane and Esalerugs.com /  Assorted Baskets from Crate & Barrel, West Elm, and Target / West Elm Heirloom Brass Scissors /  White Wrapping Paper / Silk + Willow Silk Sari Ribbon in Granite / Blu Dot Toro Chair / Ikea Sofa Table / Ladies and Gentlemen Aura Light / Pretty Pegs Sofa Legs in Gold
Photos by Melissa Oholendt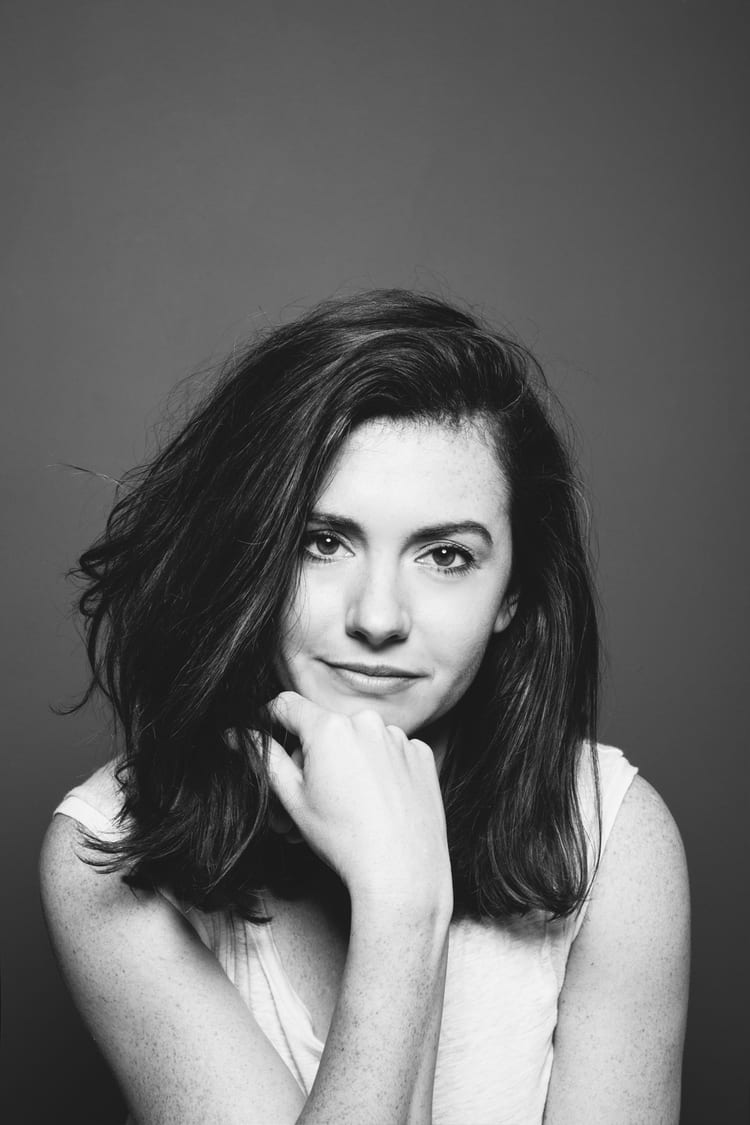 Kate is currently learning to play the Ukulele, much to the despair of her husband, kids, and dog. Follow her on Instagram at @witanddelight_.