Spring has sprung up north, and a bit early at that! I cannot remember the last time we had an enjoyable April in Minnesota. Instead of shoveling our sidewalk, Joe and I have discovered we have a front yard full of wildflowers, turning bright purple shortly after the first warm day appears. A neighbor told me they were actually weeds, but I don't mind. I'd rather spend sunny days in the 70s foregoing responsibility in favor of a bike ride and tacos at Sea Salt. I hope you're all taking some time to enjoy the fleeting season.
Here are the things we're loving this lovely, lovely month:
1. Louise Gray makes your grandmother's past time look extremely cool. The quilts are graphic but not overpowering; modern but still warm. They're beautiful thrown over the couch and absolutely stunning sprawled out on the bed. I'm very excited to see what's ahead for this Minneapolis-based homeware brand.
2. My favorite Spring shoe. I've been wearing Nisolo's Ecuador in brown with everything.
3. Broad City may be in hiatus, but Veep is back and better than ever. Fittingly, Selena kicks off her presidency the same day Hillary announced her bid for 2016. Given how intense this race is going to get, it's nice to have some comedic relief that doesn't come directly from the day's news. Also, JLD might be my No.1 Girl Crush at the moment. And while we're on the subject of presidential hopefuls…I enjoyed the NYT's article on the nepotistic nature of American politics.
4. Fildais Parfumerie  uses all-natural botanical, resin, wood, flower, and fruit essences for a natural and subtle scent that doesn't overpower. Every bottle is hand filled, hand dropped, and hand etched. The bottles are the perfect travel size. (I bring one with me on every trip!)
5. Because you can never have too many pretty vessels for sipping espresso.
6. Parachute's Merino Travel Kit is comprised of a merino wool blanket and eye mask, packaged in a small bag made of the same material. Slip it into your carry-on and that red eye flight doesn't seem so bad.
7. I have long documented my love for brass and am excited by this simple entertainment piece designed by LAX Series. Switch out the brass for copper, white and brushed nickel. Simply put: Gimme.
8. Wolfnoir frames haven't replaced my Illestevas but I feel better about wearing them on occasions when I may lose them. Like on a boat. Or happy hour (oops).
9. This card from Brown Ink is simple and sweet. The perfect way to let your mom know she really is #1.
10. I have a full-blown obsession with painted concrete tile and I'm finding a way to get this look into our kitchen. For my fellow tile obsessed decor lovers, follow this Instagram account.
11. This Madewell cream sweater is on sale and I receive a compliment every time I wear it. The neckline is perfect and the textures are great. A not-so-basic wardrobe staple you'll be happy you purchased for chilly spring nights.
12. I'm going to be teaching at CAMP May 28-31st! My workshop will focus on uncovering your brand's values and leveraging them in every part of your business. No cell phones or laptops are allowed. It's going to be really fun and while it's a lot like the camp you remember as a kid, this one for creative entrepreneurs. And there will be booze. Sign up with the code "KateA_CAMPcrew" for $150 off your ticket.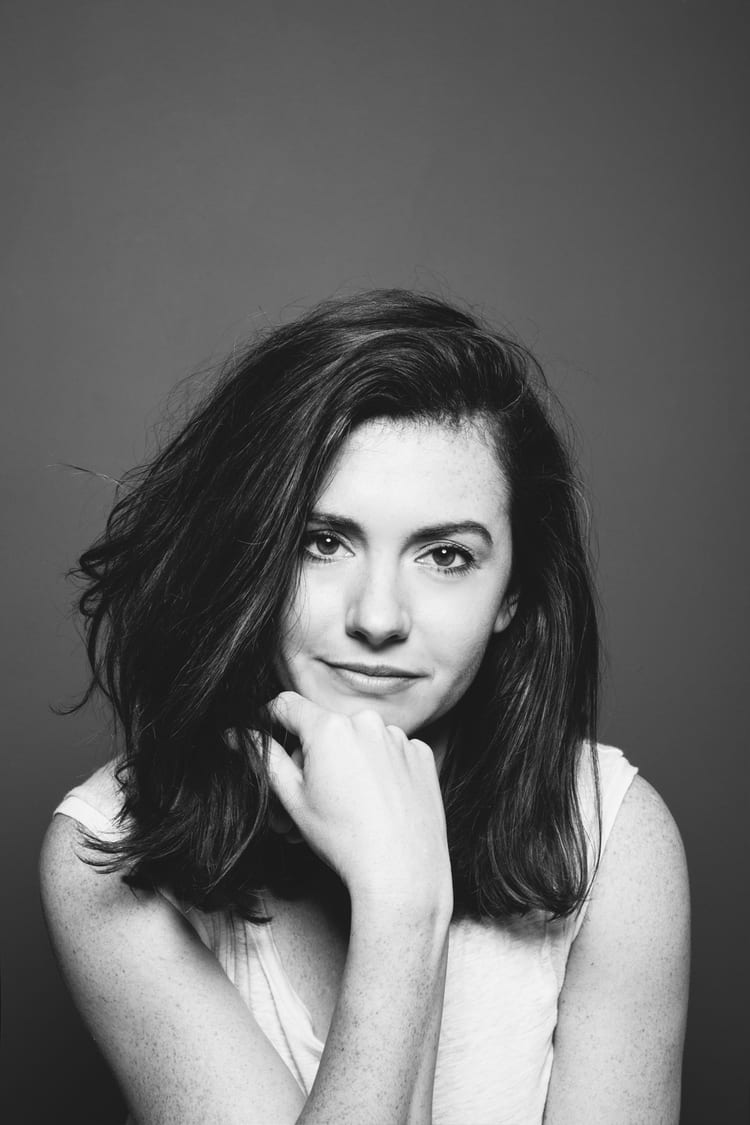 Kate is currently learning to play the Ukulele, much to the despair of her husband, kids, and dogs. Follow her on Instagram at @witanddelight_.