**This post is sponsored by Benjamin Moore Natura. We received compensation to share a review of the product. All opinions and thoughts about the brand are our own.**
A couple of weeks ago, I was asked to test out Benjamin Moore's environmentally-friendly paint, Natura. We're big fans of the product and have used them before, but with my house days away from being in complete shambles, thanks to a home remodel Joe and I are taking on, I asked some of my friends to help me out with this project in their own homes!

Our first "Before and After" feature comes from my lovely friend and photographer, Melissa Oholendt. We thought her home would be a perfect fit for this project because we've been on a similar journey the past 12 months. We're both borderline OCD when it comes to decor, and the fact our homes are a work in progress can be frustrating. Melissa's home is bright and airy, and it's been so much fun to watch this project evolve. She weaves a nice balance of soft, feminine accents with modern, bright pops of color.
Melissa's guest room gets used often, probably because she's such a great host. This room was designed to be a relaxing retreat away from home, and the perfect excuse to introduce some unabashedly feminine decor. We ended up featuring Benjamin Moore Natura Blanched Coral in an Eggshell finish, after testing Pristine, Parchment, and Cream Puff. We know it was the perfect shade of pale pink when her husband Matt agreed to this guest room makeover!
The final product officially gives you an excuse to consider pink a neutral. Melissa's paint color and decor pieces can be found at the bottom of this post.
Our second "Before and After" shows us how much one coat of paint can change the look of a family's living space. Bridgette Dutkowski and Joe Anderson were the perfect partners for this project because they have a sweet little babe at home! We felt totally at ease painting because of Natura's low VOC. There's literally zero smell associated with this product.


We chose Benjamin Moore Natura in Whitestone with an Eggshell finish, to cover up the bright teal color (chosen by previous owners). It's a TRUE gray, which is really hard to come by. I would recommend this color for anyone who wants a neutral color with more depth. We really noticed the quality of Nautra when painting over a bright color with a neutral shade.
Our last "Before and After" feature is all about bringing a little color into Bridgette and Joe's bright white kitchen. We found a set of 4 chairs at a local antique store and decided they would look better with a fresh coat of Benjamin Moore's Advance Interior Paint. Again, the quality of the paint was apparent with this project! We painted them in the early afternoon and they were dry and ready to use within a few hours.
After testing this environmentally-friendly paint with zero emissions and no harsh fumes, we give it an enthusiastic two thumbs up because the quality and coverage are what you'd expect from Benjamin Moore.
For more inspiration or to look for an authorized dealer near you go to benjaminmoore.com.
Project Details
Melissa's Room: Final paint color: Benjamin Moore Natura Blanched Coral (886), Eggshell finish (tested: Pristine, Parchment, Cream Puff)
Bridgette's Room: Final Paint Color: Benjamin Moore Natura Whitestone (2134-60), Eggshell finish
Bridgette's Kitchen Chairs: Final colors: Benjamin Moore Advance Interior Paint in Whitestone (2134-60), Sunlit Coral (2170-60) and Spellbound (1659), all with an Eggshell finish.
Sources: Blu Dot Table & Chair (these are no longer on their site)
Disclaimer: This post was sponsored by Benjamin Moore Natura. We received compensation to share a review of this product. All opinions and thoughts about the product are our own. Thank you for supporting our sponsors! These partnerships make it possible for us to continue to produce quality content on our website.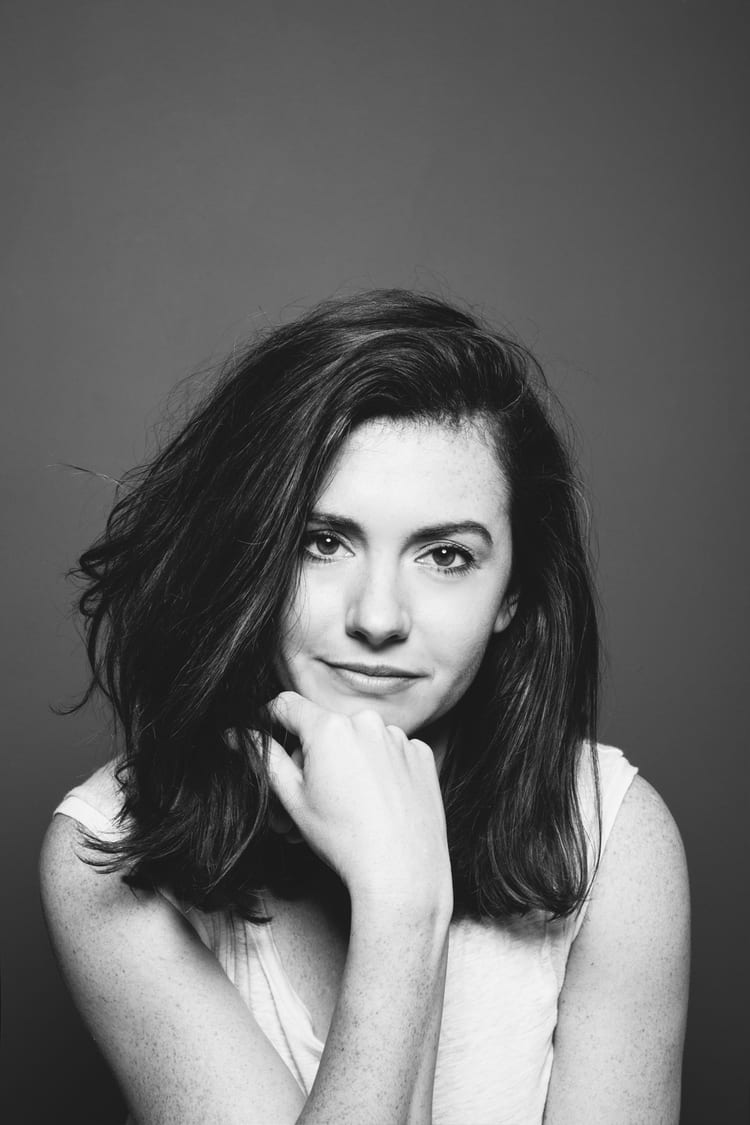 Kate is currently learning to play the Ukulele, much to the despair of her husband, kids, and dog. Follow her on Instagram at @witanddelight_.