Most people have fond memories of their childhood camp experience. Team bonding; late night slumber parties; s'mores by the fire — all that good wholesome stuff. My camp memories had all those things, sprinkled with a light coat of social anxiety and crippling shyness. The last year of camp was the summer I tipped into adolescence and lost my confidence.
About halfway to LA, that familiar feeling of self-doubt crept in. This was my first time at Unique CAMP– a creative retreat designed like the camp experience you remember as a kid (but with booze), with a bunch of crazy-driven, amazingly successful, colorful people in attendance. 2015 had the largest attendance with 250 campers, and I was there to run one of the workshops. Me?! Teach rad people something they didn't already know?! Cue: Total Panic. Every feeling of shyness I had as a kid resurfaced; that familiar feeling of discomfort, of not knowing what to say, the fear of saying the wrong thing and the wash of embarrassment that comes after. For all intents and purposes, I was going to CAMP as a 10 year old.
When I told Sonja Rasula how far the experience was from my comfort zone, she laughed, saying that I wasn't alone. As I looked around, I realized about half the people here didn't know anyone. When asking new acquaintances what brought them to CAMP, the majority admitted to the same feelings I was experiencing. Yet here we all were — shy creative types, electing to put ourselves in a situation unnatural to our predisposition (without an iPhone to distract us from human interaction!). As everyone became more comfortable with each other, it was clear the introverts of the group were used to adapting to a world that favors extroverts, electing to use our sharp intuition and creativity in entrepreneurship and small business, or become change agents within corporations and agencies.
This wasn't our first rodeo as introverts.
It got me thinking about the upside of discomfort. What if ambition, focus, and grit– all attributes crucial to professional success– are fostered by how we experience discomfort, failure, and hardship? Think about it– how scary was it to become self-aware for the first time? To stand up to a bully at school? To get back on stage after you forgot the steps during a solo dance performance? To keep your head high even though you were different from everyone else? The pressures are comparable to that of an adult. In fact, some could argue it's worse. When you're young, you have no idea if things would get better, that you'd survive total embarrassment or teenage angst. Michael Antonia touched on this point in his workshop when he said, "Children are inherently proud of what the make. They want to share it with the world. They're not scared." Somewhere along the way, we become too aware of ourselves and our relationship to the status quo.
That's what made CAMP so interesting. There is something about living with discomfort and viewing failure as freedom that makes one open to risk, experimentation, and creativity. It was everywhere at CAMP. We spoke mostly about our in-progress projects, not our accolades. We were willing to be vulnerable enough to say, "Everyone else thinks I'm insane for starting this company. What do you think?" People spoke of their failures with huge smiles on their faces. "It was after things went to shit that everything fell into place."
My mind is still rolling through a few ah-ha moments. I'm so glad I kept a little notebook to jot down my thoughts, and will be continuing to practice this in everyday life. Here are the top 10 things I learned from the amazing people at CAMP:
1. Don't be afraid to talk about what you're doing. No one can do everything alone, and how are you supposed to connect with people if you're afraid of coming off too confident?
2. Do what you love. You may not realize what you love until you try a LOT of different things. Be okay with failure and you'll find your way.
3. Presence is an important part of leadership, and it requires vulnerability– a combination of authenticity and effectiveness.
4. No obstacle is bigger than a Post-it. Michael Antonia writes down every little thing he hasn't figured out yet and posts them where he can keep them top of mind. The more you know…
5. Safe people and a safe environment are crucial to building a career you love. There's only as much negativity in your life as you let in.
6. The possibility of mistake is good for you. People thrive under constraints. Learn to lean into your deadlines. Let that energy drive your work.
7. Will things into being. If you want something, keep it top of mind. Envision it. Move towards it with care and patience.
8. What we fear is often what we need to do the most. Wake up everyday and do the thing you're least excited about first.
9. Overvaluing your work can stunt opportunity. Don't be afraid to look objectively at what you bring to an audience and move on if there isn't the demand. Failure means the next opportunity is ready for you.
10. Creativity is the process of original ideas that have value. Success is executing these ideas for income. Know the difference between your hobbies and your business.
For more information about 2015 Unique CAMP and to learn about how to attend next year's event, visit their website, and follow them on Instagram.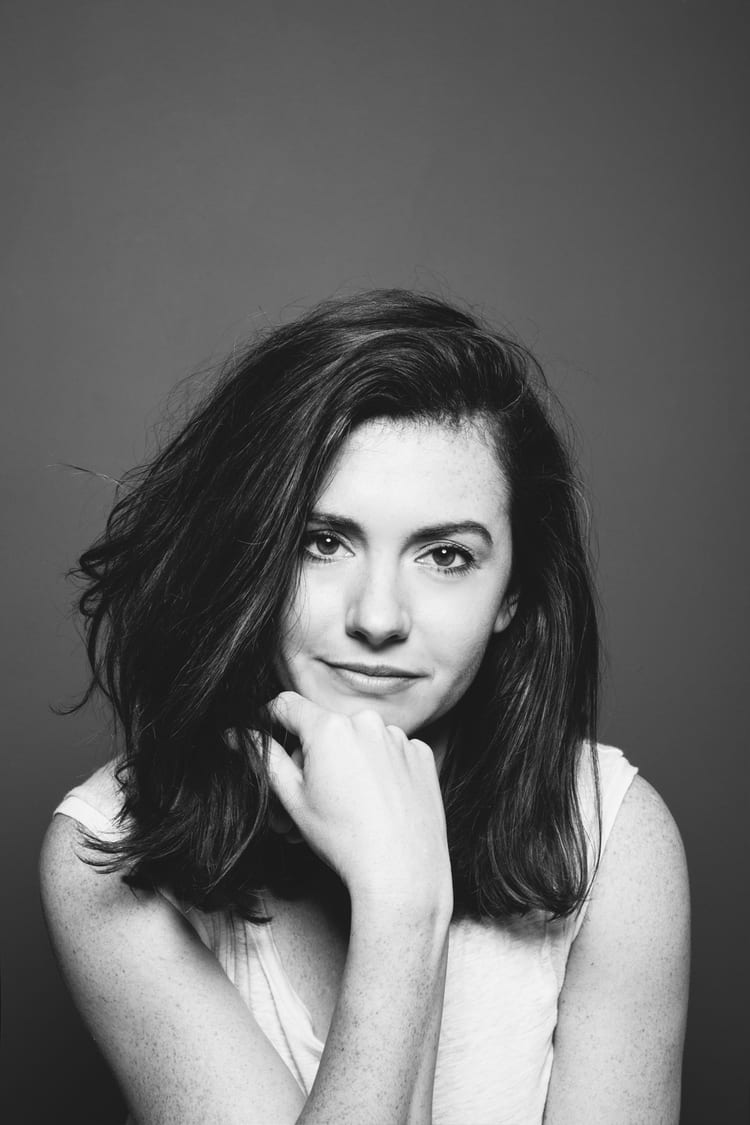 Kate is currently learning to play the Ukulele, much to the despair of her husband, kids, and dog. Follow her on Instagram at @witanddelight_.