Are you ready for some color inspiration that breaks all the rules in the best way? I hope so. This Swedish home has been making the rounds on Pinterest thanks to their spectacular use of color. The space is made up of 6 rooms– a very different layout than you'll find in the US these days. While the layout is less conducive to modern American living, it does make it easier to try your hand at different color combinations without making the space feel too crazed.
Checkout this palette: Bright yellow. Muted navy with a hint of teal. Deep red rug. Who would have thought primary colors could look this sophisticated? (Be sure to scroll down to the bottom of the post to see our ideas on bringing color into your home without spending a crazy amount of money!)
They didn't stop with dark navy walls! Because why not really go for it with juniper walls and soaking tub? These jewel-tones are gorgeous with pops of patterning on the floor.
The dining room was set in a high-contrast palette: warm wood, black modern chairs, and an eclectic gallery wall. This way food and conversation stand out– as they should.
The living room follows a more traditional scandinavian palette: white walls with monochromatic furniture and accent pieces.
I absolutely love how they balanced bold color moments with soft, serene ones. See the entire home here.
---
Want a little slice of this home? Shop our guide:
Here are some ideas for incorporating bold color into your home without a renovation.
Room One:
Ralph Lauren "Oculus Blue" / EVERETT SCONCE / VINTAGE NALBANDIAN TURKISH KILIM RUG (Sold Out– Check back here for great vintage finds) / GOODWIN CAST IRON CLAWFOOT (ACRYLIC VERSION HERE)  / CANNES III TILE
---
Room Two:
Ralph Lauren "North Blue" / CONTROL BRAND THE OSTFOLD SIDE TABLE / 14. DAISY WINGBACK BED, NECTAR / TUFTED DAYBED / PORTSIDE SCONCE
---
Room Three:
Ralph Lauren "Klimt Gold" / DOT & BO LAURA DINING CHAIRS / STRUT LARGE TABLE / SMALL METAL CANDLESTICK / ARTWORK 1 & 2 / URBAN LIGHTS OLIVIA
---
Room Four:
Ralph Lauren "Tibetan Jasmine" / BRENTWOOD CURVED SOFA / VELVET CUSHION COVER / LUANE PILLOW, WATER / MAGAZINE RACK WITH HANDLES / BIMINI COFFEE TABLE / BELLE ARC FLOOR LAMP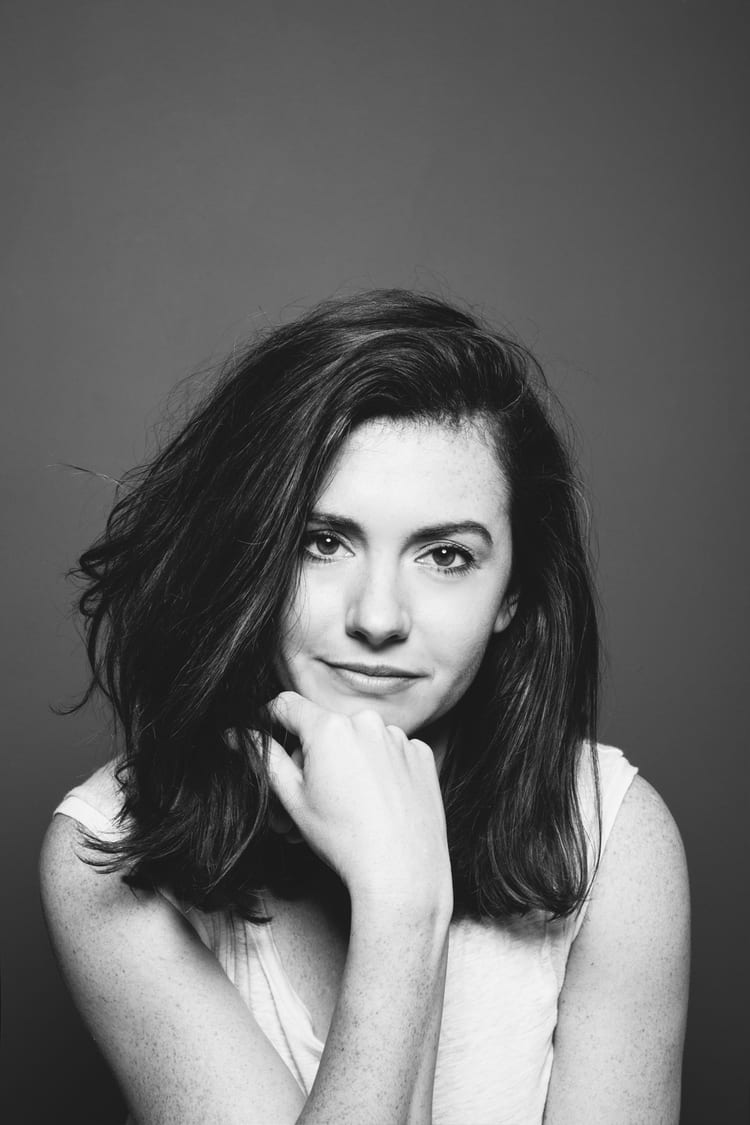 Kate is currently learning to play the Ukulele, much to the despair of her husband, kids, and dogs. Follow her on Instagram at @witanddelight_.