"Beam me up, Scotty." It's 6:30am and I'm about to board a weekly flight to Dallas. Same gate; same airplane; same crew, and a handful of the same passengers. I walk through the gate and on to the jetway. I place my right foot in the middle of the metal circle you find on every jetway– where the corridor is able to bend at a slight angle, and I say the same phrase I said last week:
I share this bizarre and nerdy confession to illustrate not my feelings about the Star Trek Trilogy but the point of today's post: control, in a large sense, is the greatest illusion.
I've said "Beam me up, Scotty" to myself (and sometimes out loud) on every flight I've taken since I was 11. I can't remember where it started, but I do remember wanting to turn around and run off an international flight to Ireland when I was around that age. While terrified to be careening 6,000 miles per hour over the Atlantic in a metal coffin, I was more terrified to arrive in Ireland and compete in the dance competition of which I had prepared for months. Eventually, I got on that flight and I stepped on the stage. I didn't win first place, but I had lived– not only to set foot on American soil again but to tell my friends how the ketchup in Ireland was far inferior to the ketchup in America. But, the fries? Much better.
The practice of "Beam  me up, Scotty" became a springboard to more abusive uses of control. Since my superstitious tendencies revealed themselves at age 11, control has been a constant companion. If I put in more hours than asked of me, I'll get the A. If I practice harder than everyone else, I'll win the competition. If I eat only salad, I'll like myself. If I'm accountable for every step in the process, the product will be just right. The thinking feels and sounds productive and helpful. And the more we lean on it, the harder it becomes to let unpredictable elements into our life's equation.
"The sooner you realize you're not in control, the easier things become," a mentor recently told me. The advice came after I had outlined a week-by-week travel schedule for 2016 along with my goals and objectives, and had gotten some personal news that was going to change my scope of work dramatically. I hadn't planned for it, and I was having a hard time accepting my new reality.
What I've realized is no matter how detailed your proposals and plans, the only certainty in life is that everything is uncertain. We will eventually be faced with these realities as our parents grow older, as we bring humans into the world, and as we age ourselves.
I've revisited this sage advice a lot in the past couple months. No job, no promotion, no tomorrow is promised to us, and so we must either find ways to cope or find ways to embrace the uncertainty we're dealt and enjoy the ride.
That leads me to this big question: what can we do if we cannot fully control our outcomes? We allow ourselves to be grateful for the choices we have. The choice to be positive instead of negative. The choice to treat ourselves well, to value the intangible and fleeting moments of good. We allow ourselves to be grateful for the hard work we put in. For the help and effort of others. For their goodwill and for luck and for good fortune.
Before one can become cool with accepting the illusion of control, it helps to understand why control is such a desired need for each one of us. Understanding is the gateway to acceptance, after all.
So here's your crash course on control: why it feels too good to have it, why it feels too hopeless to lose it, and three ways to free yourself from it's grip.
Question One: Where does the deep need to control come from?

Control comes from needing a sense of certainty. From a very early age we look for patterns in our environments and people. We make judgements about the world around us based on this data to create safe environments for ourselves.

Control comes from needing to accurately predict what will happen. We feel the need to predict outcomes in order to prepare ourselves for the unknown. We do our best to find patterns and certainty in situations, many of which are hinged on people and things behaving in a predictable manner.

Control comes from needing ourselves, people, and things to be consistent. Turns out, people and things are not controlled by others. Even machines and computers fail without reason.

Control comes from needing a completion of outstanding things, so we don't have to worry about them. Control is our way of dealing with living in a very complicated and connected world. We're asked to do more in shorter amounts of time. We're required to keep up with a world where information and ideas are transferred faster than ever. Those who are celebrated are often the ones who do more in less time. 

Control comes from needing an understanding of how things work or operate. When we have a full understanding of a process or organization, we feel we can force outcomes through logic and intellect. We can outsmart the obstacle if we understand it.
Question Two: Seems like control is really about keeping ourselves safe and prepared. What's wrong with feeling safe and prepared?

Control curbs fear – We worry things won't turn out the way we want, and in turn we may get hurt or bad things will happen. Superstition if born out of this irrational but very real feeling. Fear evokes a biological response, and the need for control is part of our bodies way of protecting us from harm.

Control masks feelings of unworthiness – We feel we don't deserve help or are afraid to ask for support. We rationalize this toxic sense of self-worth into a trait to be proud of: we're self reliant. Tough. We've got it all figured out.

Control curbs our lack of trust in others – We don't know what will happen if we let things go. Letting go of control means trusting in others, with our feelings, our businesses, our jobs, etc.
Question Three: So, why is control bad for us?

Holding onto control is like getting on a rollercoaster that doesn't end. The rise and fall is inevitable and extreme and we spend all of our time predicting what will happen in the future and no time experiencing what's happening in the present.
Question Four: How can I've combat the urge to control everything?

Stop focusing on outcomes –  When we're focused on achieving an exact outcome, we miss important lessons and warning signs along the way. Focus on goals that reward effort and practice, not a specific outcome.

Adopt a mantra –  Mantras can be an effective tool to help find focus and calm. They can be useful in training your mind to free yourself of concerns, and connect with yourself inwardly. This is hard to do but essential is coping with uncertainty.

Get grounded –  Control is not only unhealthy, but it teaches us to live in the future instead of the present. Understand your place in the universe and in the world and be humbled.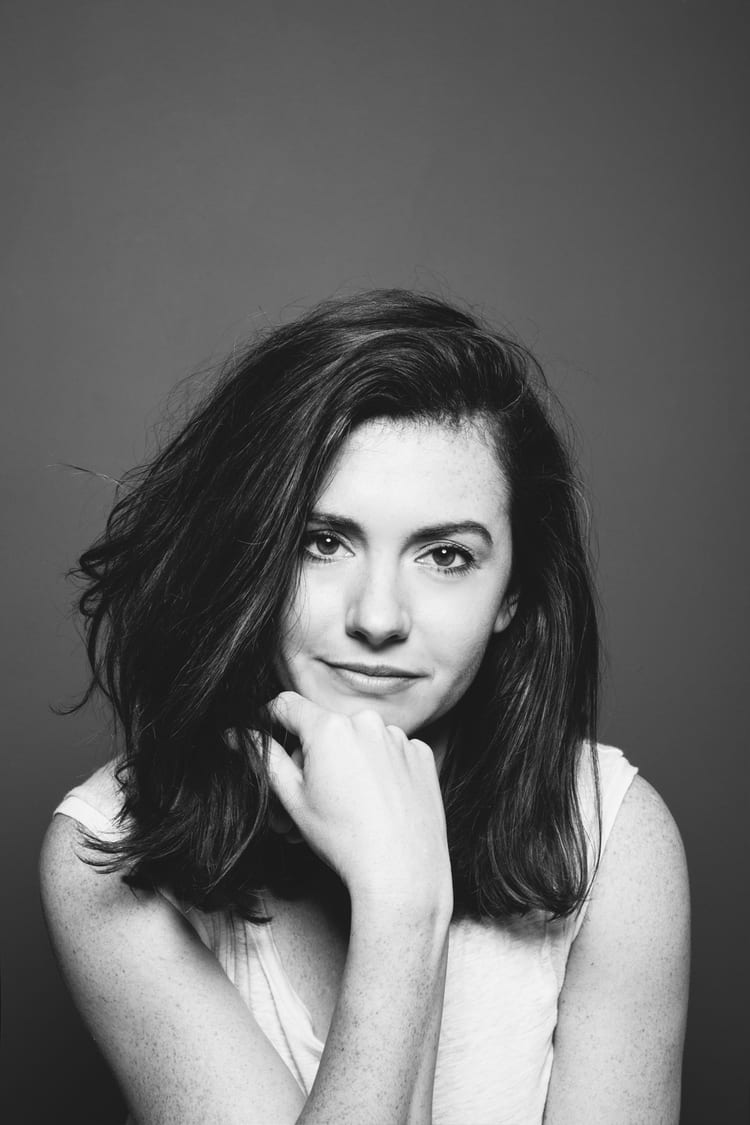 Kate is currently learning to play the Ukulele, much to the despair of her husband, kids, and dogs. Follow her on Instagram at @witanddelight_.