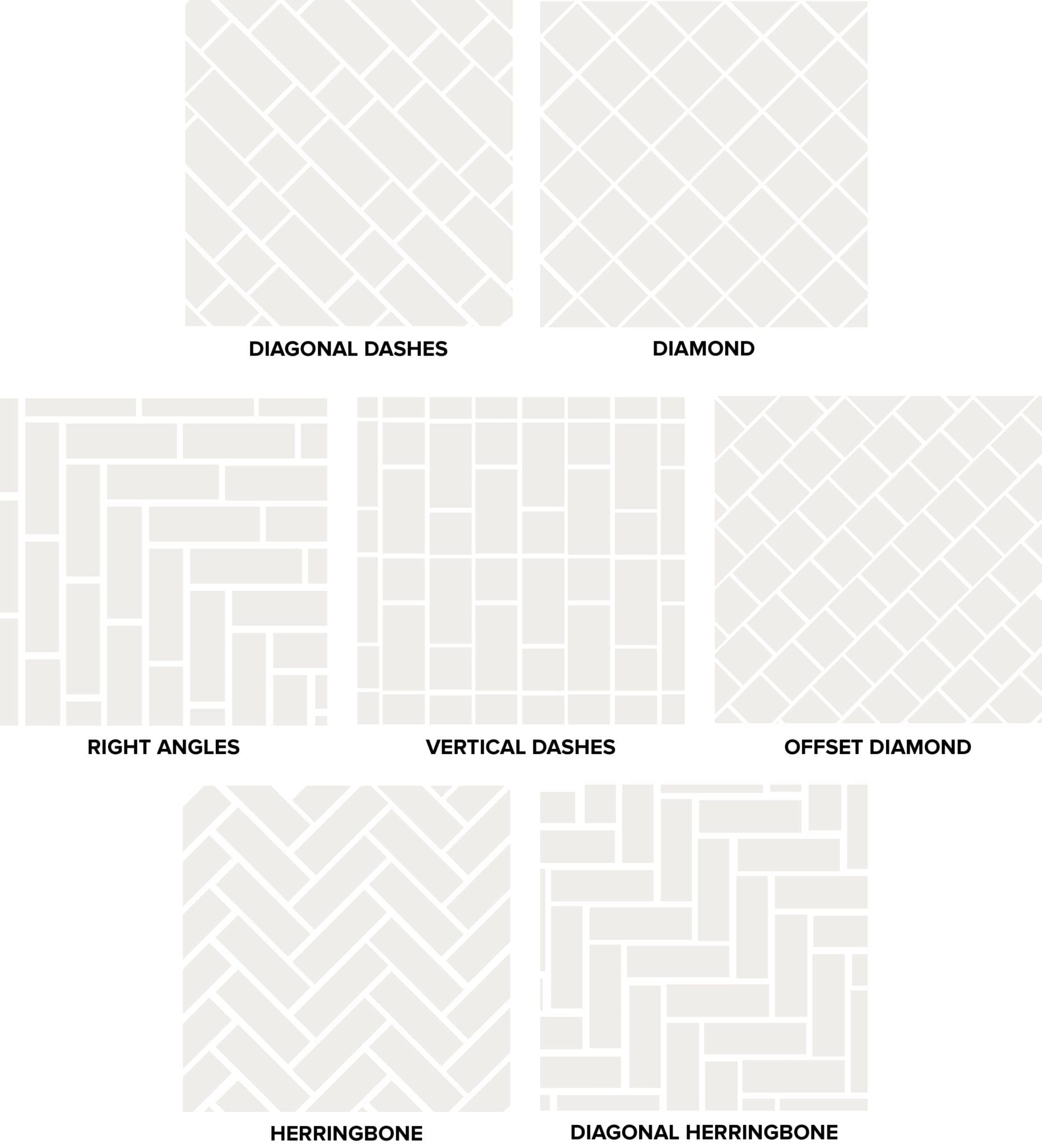 Whether fashion or in the home, the classics never go out of style. Consider the Little Black Dress, a classic white oxford, or a trench coat, however sometimes these items need a bit of reimagining. Subway tile is one of those classic design elements in home decor that never goes out of style, but it could use a bit of a refresh to shake it up. What's what I love about this staple. With subway tile, there are many different variables to play with: orientation, tile color and grout color. Each of these elements can be specifically tailed to your liking to further customize your home.
I played around with a few different ways to execute a simple tile pattern (see above) to give it a bit more visual interest, and found some inspirational images via Pinterest. Hope this help take an affordable tile solution to the next level!
If you're a traditionalist, a standard subway tile pattern can be amplified with dark grout. Very traditional and super sharp.
Rectangles don't have to be boring. Horizontal and vertical variations lead your eyes up to a stunningly large mirror or beautiful fixture.
Looking for an entirely new shape? Adiamond pattern with matching white grout is an untraditional way to brighten up a dreary sink area. Any faucet is sure to pop against the subtle design.
I LOVE herringbone patterns and a backsplash is a less expensive way to include the pattern in your decor. White tile with dark grey or black grout adds texture and a fun visual interest. Add sleek metal accents to amp up lots of white.
Grid patterns aren't just for calculus notebooks. Pair with square floor tiles in a contrasting color for a bold look.
Why stick with white?? Color is back and in a big way. Go with a solid color, or pepper in little pops of color in a randomized pattern.
—
Image Sources: 1 / 2 / 3 / 4 / 5 / 6 / 7