If you've seen Francis Mallman's episode of Chef's Table on Netflix, then you know how absolutely enchanting al fresco dining can be. Nothing says summer like throwing an outdoor dinner party. Even the most rustic cooking techniques can extra chic when dining under twinkling lights. While dinner parties are enough work on their own (throwing an unpredictable forecast into the mix can bring on some extra anxiety), it doesn't need to be a burden. If you can master the three basic components of al fresco dining, it'll be smooth sailing each time you host.
The table and environment you choose can, and will, set the mood for the entire get-together. Prefer a casual, simple gathering for just you and your significant other? What about a fun-filled evening with a dozen of your friends and family? Decide what you're going for early on in the planning process.
Step One: Consider your outdoor hosting space. Do you have a nice big patio or a sprawling grass-filled backyard? Consider furniture that will suite your everyday needs while expanding to accommodate friends and family. I love the idea of using plywood and cement blocks to create long, make-shift tables in grassy areas. This allows for a lot of flexibility when it comes to hosting.
Step Two: Next, decide on an approach for seating. If you're opting for a dinner party to be enjoyed on the ground, collect a bunch of outdoor or vintage throw rugs that you feel comfortable throwing down on the lawn. Add big, wide kilim throw pillows on top– these are your "chairs." If you decide to go the more traditional route and opt for a long table on your patio, consider adding a mix-n-match selection of brightly colored chairs that bring a bit of personality to your outdoor space. Seat cushions are also a great opportunity to add some color into the mix.
Step Three: Gather the necessary supplies. A simple, neutral tablecloth or table runner is a must. I love these linen tablecloths because they are inexpensive enough to not worry about them being ruined, but feel luxurious without being out of place in an outdoor space. You can also dress them up and dress them down as you please.
Step Four: Select tabletop decor that will work time and time again. Select candle holders that mirror your interior style, and stock up on candles so you'll have them on hand for impromptu gatherings. Keep patio lights on hand to be strung above the table for some added ambiance. Collect a variety of vases in a similar tone or material for make-shift centerpieces made with whatever is blooming in the backyard that month.
Place settings might be the last thing on your mind when planning your al fresco bash but they're crucial if you're going the bigger dinner party route.
You'll Need:
These selections don't need to be crazy intricate, but having a go-to set of chargers, plates, and serving dishes make it much less daunted to throw the table together. If you traditionally like white plates for your indoor dining space, consider mixing it up with something more colorful or festive for your outdoor set. That being said, you can never go wrong with a really lovely set of white plates. Another place to inject a bit of fun is in the napkin selection. Simply fold the napkins, place on top of the plate, and top off with a sprig of rosemary on each plate. If you want a more formal vibe, a simple menu printout will make a huge impact. You can keep a simple word document on file for the occasion and simply print out the evening's menu on different types of paper stock. I like to keep a pile of craft paper on hand for this!
The best part: the FOOD! Obviously this portion is entirely up to you but generally, I sit down and write out my ideas for the following:
Main Course. Ask yourself what's in season, easy to prepare while guests are here, and simple enough to eat outdoors.
Salads and Sides: Did you decided on a protein-focused main course or did you decide to make a vegetarian pasta dish (hello, creamy goodness) or grilled pizzas? Your sides should complement the main course. Proteins are best paired with grains and vegetables, like a simple arugula, walnut, and goat cheese salad, dressed lightly with a basic fruit vinaigrette. If you went with something like a grilled pizza, consider a more substantial side like bacon-wrapped shrimp.
Apps and Cocktails: What will people eat and drink upon arrival? Keep this simple. Roasted nuts or a charcuterie plate satisfies hunger and are easy to put together. Consider pairing this with a bright and fizzy drink that tastes as fresh as it smells outdoors. Serve something cool and refreshing like his Gin and Fennel Grapefruit Fizz. Set up a small table that guests can easily access while mingling. You'll want them to feel comfortable serving themselves.
Beverages: Lastly, it is best to have beer, wine, and nonalcoholic drink options available for guests in a cooler. Put wine and large pitchers of lemon-infused water on the table just before dinner is served. Ask a friend or your partner to collect your guests drink preferences as people are getting ready to be seated. They can take their beer or soda with them to the table.
Dessert: Again, keep this light and fresh! Make your own peach sorbet, or pick up a couple of pints from everyone's favorite local ice cream parlor. Or, consider making your own ice cream cookie sandwiches by taking store-bought cookies and placing some ice cream in between.
The most important part of an al fresco dining experience is to be relaxed enough to enjoy the weather yourself. I hope this little post gives you the simple (but necessary) tools to make outdoor entertaining a breeze. Be sure to let me know what you have in mind for your al fresco bash!
Image Sources: 1 / 2 / 3 / 4 / 5 / 6 / 7 / 8 / 9 / 10 / 11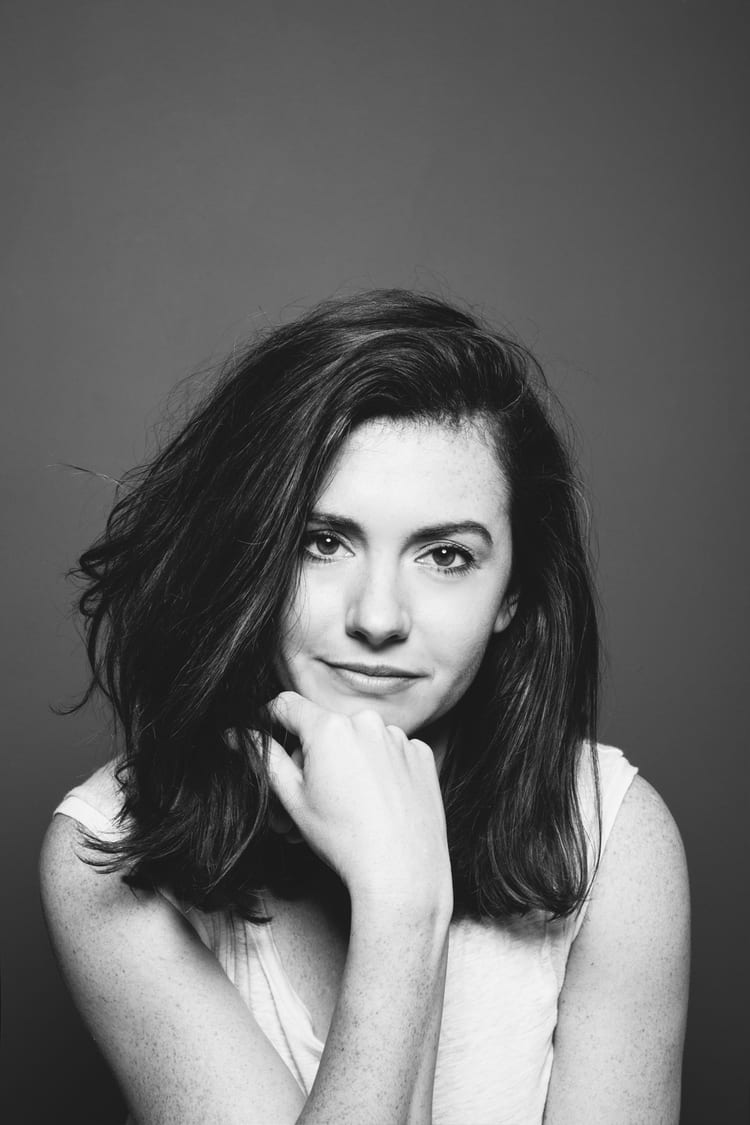 Kate is currently learning to play the Ukulele, much to the despair of her husband, kids, and dogs. Follow her on Instagram at @witanddelight_.