Our monthly reading edits are compiled by Francine Thompson, W&D's Content Manager, Bridgette Dutkowski, W&D's Project Manager, and me! Every month we get together to talk about the content going on W&D for the upcoming weeks, which is most often inspired by articles, timely topics, and cultural touch points outside the lifestyle category. We hope that we enjoy these links and get as much out of them as we do!
This month was… eventful! The good, the bad, and the ugly all reared their heads so we thought our monthly edit should reflect that. You'll find a little bit of everything here, so find a fan, a glass of ice water, and take a load off. We've got some good ones lined up for you.
—
+ On how to get your kids to read: "When I talked further with the parents who told me that they offered rewards for reading, I found that what looked like bribes were actually closer to what Dr. Deci and Dr. Ryan sought. Payments came with lengthy book discussions. One family went from offering rewards one year to running a book club the next." The Right Way to Bribe Your Kids to Read – by KJ Dell'Antonia via The New York Times
+ On why you (really) shouldn't send after-hours emails: "In the study, participants reported spending an average of eight hours a week doing company-related emails after hours. The greater the amount of time spent on after-hours work, the less successful the employees were at detaching from work." What Sending After-Hours Emails Does to Your Productivity – by Stephanie Vozza via Fast Company
+ On life after Orlando: "Elmer's parents, whom he had not seen for three years, were trying to find a way to visit him from El Salvador. Elmer assumed that he had been outed by the shooting, if his parents hadn't already known the truth. Still, he did not expect them, even now, to want to discuss his sexuality. When I asked if he could imagine introducing a boyfriend to his parents, he frowned. "It wouldn't be good for me, and it wouldn't be good for them." His aunt had visited him twice in the hospital, and Elmer sensed that she disdained his life style." After the Orlando Shooting, The Changed Lives of Gay Latinos – by Daniel Wenger The New Yorker
+ On how science is trying to solve our social issues: "The IPSP report will provide a critical review of the literature on social progress, identifying areas of consensus, controversial points and knowledge gaps. The effort will also propose innovative insights, including alternative policy narratives and ways to frame problems. For instance, the reduction of inequalities is usually discussed in terms of income tax and wealth redistribution, but can also be pursued by governance of the labour market and new revenue from environmental policy." Policy: Social-Progress Panel Seeks Public Comment – by Marc Fleurbaey, Olivier Bouin, Marie-Laure Djelic, Ravi Kanbur, Cécile Laborde, Helga Nowotny, Elisa Reis, Elke Weber, Michel Wieviorka, and Xiaobo Zhang via Nature Magazine
+ On the effects of minimalism's popularity: "Part pop philosophy and part aesthetic, minimalism presents a cure-all for a certain sense of capitalist overindulgence. Maybe we have a hangover from pre-recession excess — McMansions, S.U.V.s, neon cocktails, fusion cuisine — and minimalism is the salutary tonic. Or perhaps it's a method of coping with recession-induced austerity, a collective spiritual and cultural cleanse because we've been forced to consume less anyway." The Oppressive Gospel of 'Minimalism' – by Kyle Chayka via The New York Times Magazine
And if you really want to commit to reading more this summer, try Book of the Month or NextDraft.
—Image via April and May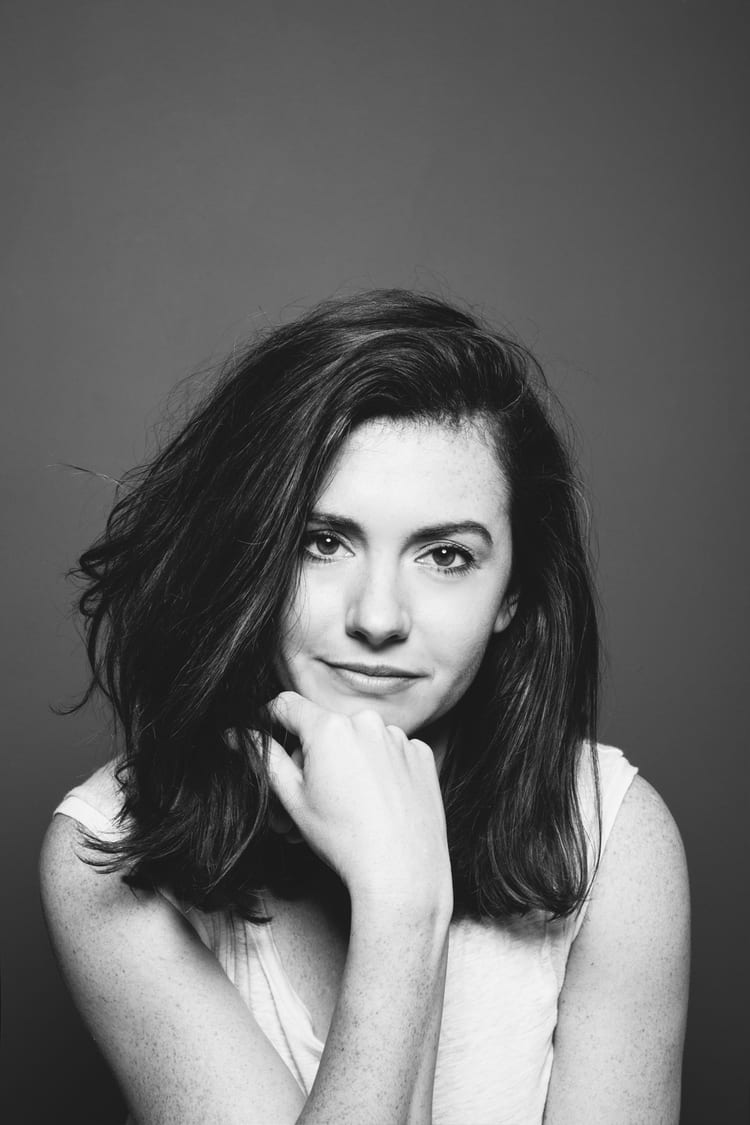 Kate is currently learning to play the Ukulele, much to the despair of her husband, kids, and dogs. Follow her on Instagram at @witanddelight_.