With a newborn and demanding work schedule, making room for "me time" has dropped to the bottom of my priority list. While I don't have the time for luxurious facials and massages these days, I do feel better and more confident when I've put a bit of time and effort into my appearance. As I type this sentence I'm realizing I rushed out the door without a shower or a lick of makeup. Some days are better than others.
In an effort to get myself together again, I pulled together a 5-minute makeup and facial routine. You see, I've got all the supplies, it just takes the commitment and foresight to remember that I can spare 5 minutes in the morning and 5 minutes at night to treat myself!
The 5-Minute Makeup Routine
Step One: Rinse face with cold water.
Step Two: Apply serum. To save a step, choose one that has a primer built right in. I love Onomie Powerful Serum. It's an all-in-one treatment that combines the supercharged awesomeness of a serum while functioning as a lightweight primer to allow makeup to wear and last longer. Plus, the packaging is beautiful.
Step Three: Apply a skin tone correcting treatment. This helps minimize the need for a full coverage foundation. I like Dr Jart Cicapair. This green-to-beige color-correcting treatment helps combat redness and protect skin.
Step Four: Apply concealer or foundation where you need it: around the nose, under your eyes, on your chin, and on the forehead. I like Lancome's Teint Idole Ultra Longwear Foundation Stick. It glides on smoothly and packs well. (There's nothing worse than a foundation spill in your purse.)
Step Five: Give yourself some color. I do an all-over application of  Marc Jacobs Bronzer with a massive brush. It instantly beautifies with a really nice matte finish.
Step Six: Add some color to your lips and cheeks. My go-to brand is Bobbi Brown for lip color. I stick with  Medium Brown for my everyday color. Top it off with gloss and you are good to go. I throw BECCA x Jaclyn Hill Mineral Blush in Flowerchild on my cheeks with a swipe of Laura Mercier's Face Illuminator to add some shimmer. I add a couple finger pats of this to my eyelids as well.
Step Seven: Curl your lashes and give yourself a few swipes of great mascara.
Step Eight: Finish your brows. I fill mine in with Bobbi Brown's Warm Deep Brown Eyeshadow.
The 5-Minute Facial
Step One: Give yourself a deep clean with Fresh Umbrian Clay Masque.  I love that this charcoal-toned treatment can be used as an instant purifying mask, a deep cleanser, or a spot treatment to reveal a more refined complexion. It's super cool on your skin which is nice when you're tired and inflamed after a long day.
Step Two: Exfoliate. I am obsessed with Goop's Exfoliating Instant Facial. It instantly brightens and makes my skin look super smooth.
Step Three: Refine with a Dr Jart Dermaclear Micro Milk Peel. It's a very gentle treatment and the pads have different textures (one soft and one rough) so you can choose the type of peel your skin needs.
Step Four: Plump and nourish skin with Dr Jart Ceramidin. Ceramides are lipid molecules found naturally in our skin. They work to bind skin cells together, sealing in moisture and blocking out harmful microbes. As we age, our skin produces fewer ceramides, leading to dryness, loss of firmness, and other signs of aging. This serum delivers a powerful dose of moisture, plus ingredients that strengthen and smooth skin. Great product for tired moms who are noticing their face looking a little less plump than before they gave birth!
Step Five: Moisturize with Goop Face Oil. I like to keep a little bottle of this super nourishing oil with me at all times.
Step Six: Add an extra layer of moisture to your lips with Glossier's Balm Dotcom. Mine are always dry!
Lastly, Manicures for Busy People
I am boggled by people who find the time to get professional manicures! The Essie Gel Manicure System is a fantastic product that allows you to give yourself a salon manicure without leaving home. The colors are awesome as well.
So, what tips and tricks do you have up your sleeve? I'm all ears!!
Images by 2nd Truth.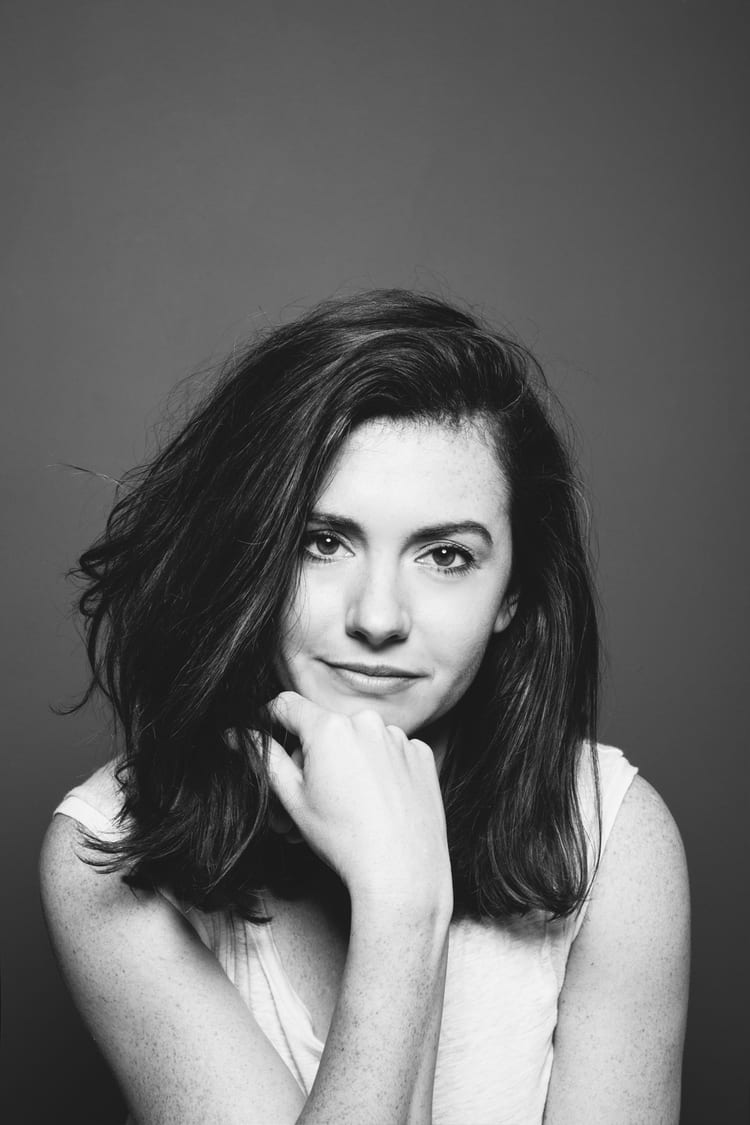 Kate is currently learning to play the Ukulele, much to the despair of her husband, kids, and dogs. Follow her on Instagram at @witanddelight_.