I know few people who are sad to see 2016 go. Joe and I joke that the only good thing that happened this year, was the birth of our son. Times of trial and division have happened in our history countless times before, but never have we personally had such proximity to the events themselves. Sometimes it feels like bad things (mass shootings, hate crimes, bullying) are happening in our own homes. Our personal lives are increasingly linked to the actions of strangers (for better or worse) and the concept of "not bringing it home with you" is nearly impossible thanks to our dependence on smart phones. It seems that the more we know, the scarier the world feels.
The silver lining in surviving the combative media landscape of 2016? Most negative experiences offer more insight into actionable change, which is why they're often so transformative. As I think back to my assumptions about the world we live in before 2016, I much prefer seeing the divisions and cultural divides for what they are. My curiosity is piqued. I want to learn. I want to understand. I was to see the perspectives that were all but dismissed by mainstream media. Whether you look towards 2017 with dread or optimism, we can all agree it'll be transformative. I look forward to living through it with you all. Happiest New Year, dear readers!
-Kate
–
+ On breaking up with news media: "If you ask someone what they accomplish by watching the news, you'll hear vague notions like, "It's our civic duty to stay informed!" or "I need to know what's going on in the world," or "We can't just ignore these issues," none of which answer the question."  Five Things You Notice When You Quit the News, by David Raptitude via Raptitude.com 
+ On why giving to charity has actually decreased: "The results of their research suggest that Americans' attitudes toward giving have changed, regardless how much money they have. There is some research suggesting that poor people—those would actually stand to benefit from charity themselves—are more likely to donate money (overall, wealthy Americans still contribute most of the country's charitable dollars). An analysis by the Chronicle of Philanthropy found that wealthier Americans gave less of their income to charity during the Recession, while the poor gave more." Why Are Americans Less Charitable Than They Used to Be? by Alexia Fernández Campbell via The Atlantic
+ On pop culture's ability to predict shifts in societal patterns: "Yes, my theory is that Friends may have triggered the downfall of western civilization. You might think I'm crazy. But to quote Ross: "Oh, am I? Am I? Am I out of my mind? Am I losing my senses?" Did you know the song that originally accompanied the Friends pilot episode was R.E.M.'s "It's the End of the World as We Know (And I Feel Fine)." A blissful song with an apocalyptic message that goes largely ignored." How a TV Sitcom Triggered the Downfall of Western Civilization, By David Hopkins via Medium.
+ On looking back at this year's big ideas: "Despite the rhetoric, refugees can be a huge benefit for host countries and cities. Update: Though anti-refugee rhetoric remains at a fever pitch in the United States—and will soon be further enshrined in official U.S. policy—there's no question that helping refugees is not only a moral imperative, but also an economic boon. Our series on refugees from September, Creating A Refugee-Ready, Refugee-Friendly World, spells out exactly how we can help both the current refugee crisis and the ones sure to come after it—and the benefits to the societies that do." Looking Back At The World Changing Ideas of 2016 by Morgan Clendaniel via Fast Company
+ On the holidays, family, and managing it all: "'One of the main issues that contributes to stress during the holidays has to do with expectations. I often suggest [that you internalize] what your boundaries will be [while at home]. Think about what you are willing or unwilling to engage in,' Dr. Dale said." Tips for Managing Stress and Family During the Holidays by Helena Bala via Man Repeller
—
Our monthly reading edits are compiled by Francine Thompson, W&D's Content Manager, Bridgette Dutkowski, W&D's Project Manager, and me! Every month we get together to talk about the content going on W&D for the upcoming weeks, which is most often inspired by articles, timely topics, and cultural touch points outside the lifestyle category. We hope that we enjoy these links and get as much out of them as we do!
—Image via Vipp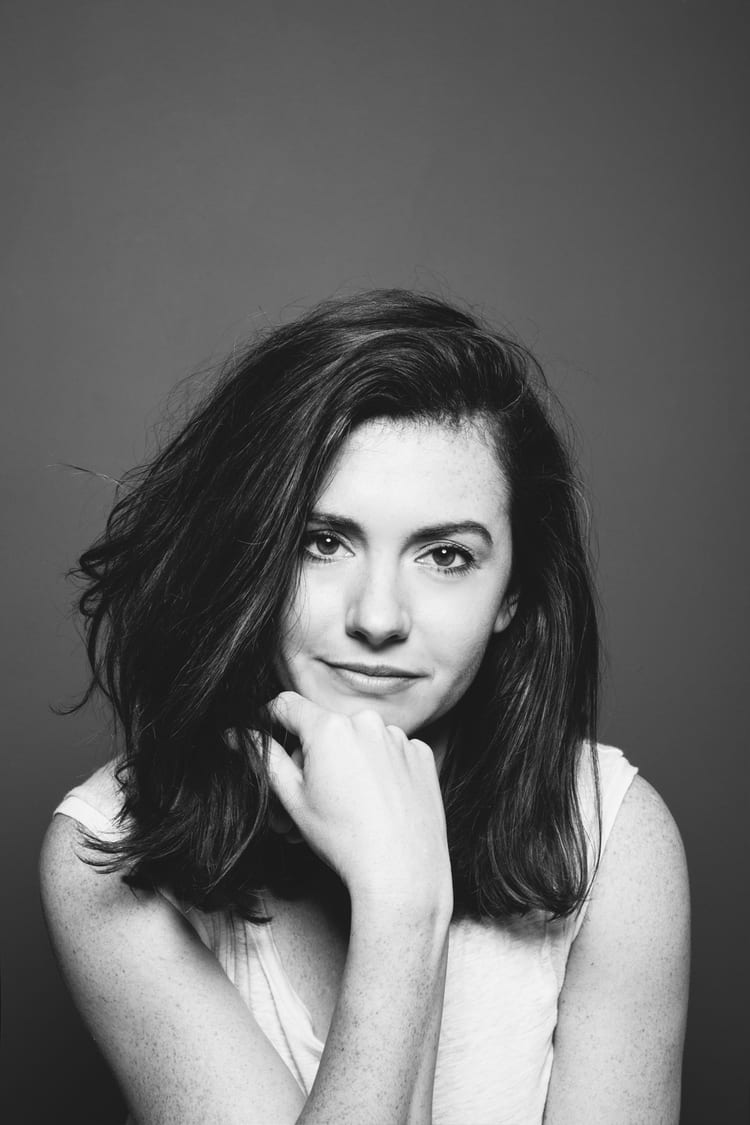 Kate is currently learning to play the Ukulele, much to the despair of her husband, kids, and dogs. Follow her on Instagram at @witanddelight_.