As you know, I have quite a bit of wallpaper in our house. I've become a woman obsessed: the bigger and bolder, the better. After rounding up six muted colors to paint your white walls with, I figured it was time to introduce you all to some of my favorite wallpapers! You don't have to be daring or a ceritified interior designer to do wallpaper well. There are some really stunning prints out there, including the ones below. Whether you want to go bright, bold, or somewhat traditional, there are definitely wallpaper options for you. Some companies, like Chasing Paper, also offer removable options for those who want to refresh their space more often.
Without any further ado, here are ten wallpapers I'm loving right now.
---
Floral & Fauna
I'll be the first one to admit it, there are some not-so-cute floral wallpapers out there. It's easy to look tend to look dated and overly feminine. There are, however, others that are absolutely stunning. Floral looks great in a bathroom or small space that could use a bit of personality and fun!
1. Sketchbook Floral by Emily Isabella for Hygge & West, 2. Dark Floral by Ellie, 3. Charlotte from Liberty of London, 4. Poppy by Jocelyn Warner,
5. Navajo by Cavern Home, 6. Dragon Fly Wallpaper by Milexa, 7. Ernest by Abnormal Anonymous, 8. Hummingbirds by Cole & Sons
---
Natural Textures
If you're looking for something bold but with a natural touch, these are for you! With wood and animal influences, these wallpapers are perfect for a kids room or den.
1. Nuvolette by Anthropologie, 2. Snow by Askov Finlayson for Hygge & West, 3. Outside the Box OB235 by Porter Teleo, Abstract Leaf by Schumachers, 5. Wood by Askov Finlasyon for Hygge & West, 6. Pink Blush by Murals Wallpaper, 7. Leaf by Jocelyn Warner, 8. Scribble by Jocelyn Warner
---
Geometric
If there's one thing that's for sure, it's that wallpaper will always make a statement. If you want that statement to be extra bold, graphic wallpapers are the way to go. Lots of contrast, bright colors, and strong shapes give any room a needed boost.
Strike Navy by Heath Ceramics for Hygge & West, 2. Grid in Dusty Green by Ferm Living, 3. Chevron Texture by Schumacher, 4. Closet Stripe by Farrow & Ball, 5. Perfect Plaid by Chasing Paper, 6. Cube Star by Jocelyn Warner, 7. Arcade BP 5307 by Farrow & Ball, 8. Copenhagen by Milexa
---
New Traditional
I have a feeling traditional prints will be back in a big way. They don't have to feel stuffy, espeically if they are paired with an ecclectic approach to furnishings and decor.
1. Feather Bloom by Schumacher, 2. Palm by Cole & Sons, 3. Toiles by Manuel Canovas, 4. Broque by Farrow & Ball, 5. Birds of Paradigm by Andrew Poneros, 6. Pyne Hollhock by Schumacher, 7. Apothecary's Garden by Trustworth Studio, 8. Currents by Kelly Wearstler
–Images: one, two, three, four, five, six, seven, eight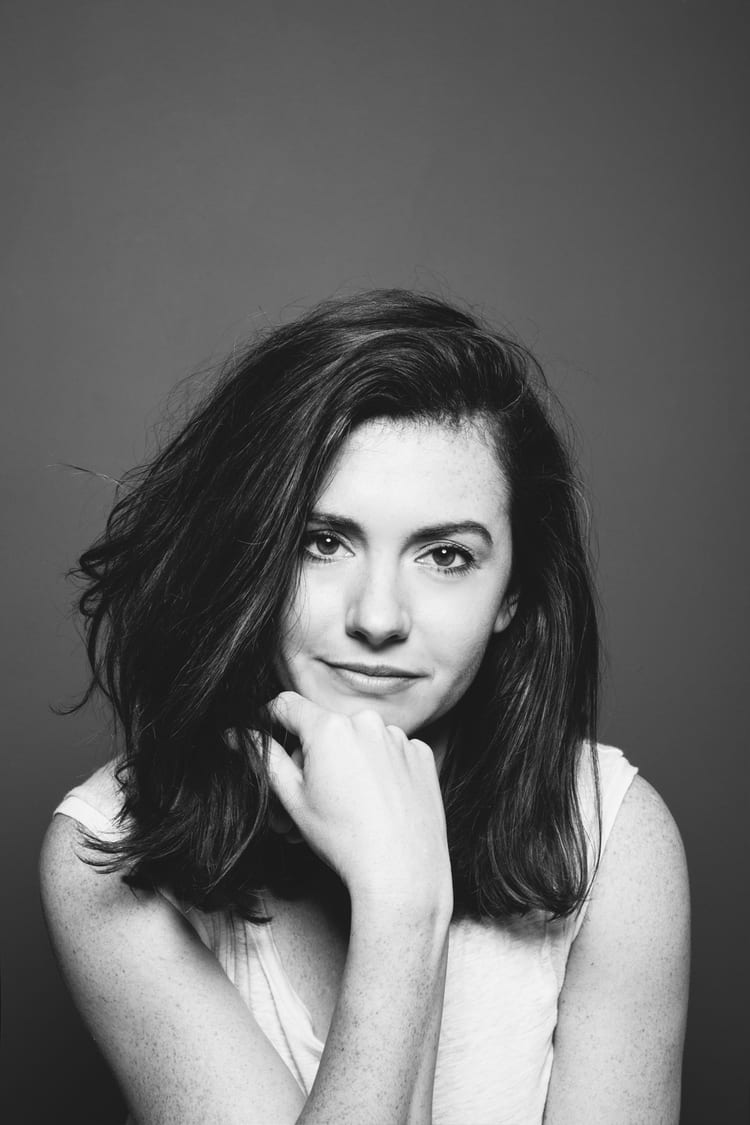 Kate is currently learning to play the Ukulele, much to the despair of her husband, kids, and dog. Follow her on Instagram at @witanddelight_.