Better late than never, here is our January Reading Edit. This month wore us down for many reasons, and media fatigue was one of the biggest culprits. With so much to read about all the changes happening around the world, we found ourselves looking at our sources of our media in a new light.
When I began following the Republican Primary in the summer of 2015, I made a point to follow media sources that sat both left and right of center, mostly because they were reporting such different stories based on the same set of events. While I continue to practice this today, I've found myself exhausted and agitated with little clarity surrounding events that transpired. We look to our readers to share their experiences, resources, and advice, and we'd love to hear how you're consuming media!
---
+ On staying sane online: Sure, you want to be aware of what's happening in the world, but that doesn't mean that you have to be plugged into your Twitter or Facebook feed 24/7. Give yourself permission to take breaks. And aim for a balanced media diet. Don't just focus on the really bad news. Gravitate toward the good, too."  How To Avoid Being Psychologically Destroyed By Your Newsfeed, by Anne Douglas via Parenting Through The Storm
+ On stress and how it can be positive: "Your stress response can increase neuroplasticity to help your brain learn from the experience, you can release stress hormones that function like steroids for not just your body but also for your brain…"  Why Stress is Actually Good For Us – and How to Get Good At It by Kelly McGonigal via Goop.com
+ On why minimalism is freeing: "What I've discovered is, having less stuff — and having less access to stuff — is actually cognitively freeing. My creative output has grown exponentially.." How Practical Minimalism Helps me Focus by David Kadavy via The Observer
+ On how smart people are open-minded: "He's observed that the smartest people are constantly revising their understanding, reconsidering a problem they thought they'd already solved. They're open to new points of view, new information, new ideas, contradictions, and challenges to their own way of thinking." Some Advice from Jeff Besos By Jason Fried via Signal v. Noise
+ On how the Obama's approached their roles as parents: "For three magical months the two of us fussed and fretted over our new baby, checking the crib to make sure she was breathing, coaxing smiles from her, singing her songs, and taking so many pictures that we started to wonder if we were damaging her eyes. Suddenly our different biorhythms came in handy: While Michelle got some well-earned sleep, I would stay up until one or two in the morning, changing diapers, heating breast milk, feeling my daughter's soft breath against my chest as I rocked her to sleep, guessing at her infant dreams." Michele Obama on White House Parenting: What on Earth am I Doing to These Babies? by Krissah Thompson and Neely Tucker via Washington Post
+ On pop stars and the magic behind the scenes: "Once artists reach a certain level of fame, they simply can't interact with all of these different people to make their brands cohesive," says Tourso, who directed ­Beyoncé's "Heaven" and "Jealous" videos and oversaw the entire process of this year's Lemonade. "You need one person with a visual vocabulary to be the sole liaison. You have to take the artist's ephemeral ideas and try to make them reality and also make them visually forward-thinking." The Secret to Being a Modern Pop Star? A Creative Director Pulling the Strings by Diane Solway via W Magazine
+ On how technology connects us all, forever: "There was also a time, I am told, when staying in touch was difficult. Exes were characters from a foreclosed past, symbols from former and forgone lives. Now they are part of the permanent present. I was a college freshman when Facebook launched. All my exes live online, and so do their exes, and so do their exes, too. I carry the population of a metaphorical Texas in a cell phone on my person at all times." All My Exes Live in Texts: Why the Social Media Generation Never Really Breaks Up by Maureen O'Connor via The Cut
Image by Andrea Gentl
—
Our monthly reading edits are compiled by Francine Thompson, W&D's Content Manager, Bridgette Dutkowski, W&D's Project Manager, and me! Every month we get together to talk about the content going on W&D for the upcoming weeks, which is most often inspired by articles, timely topics, and cultural touch points outside the lifestyle category. We hope that we enjoy these links and get as much out of them as we do!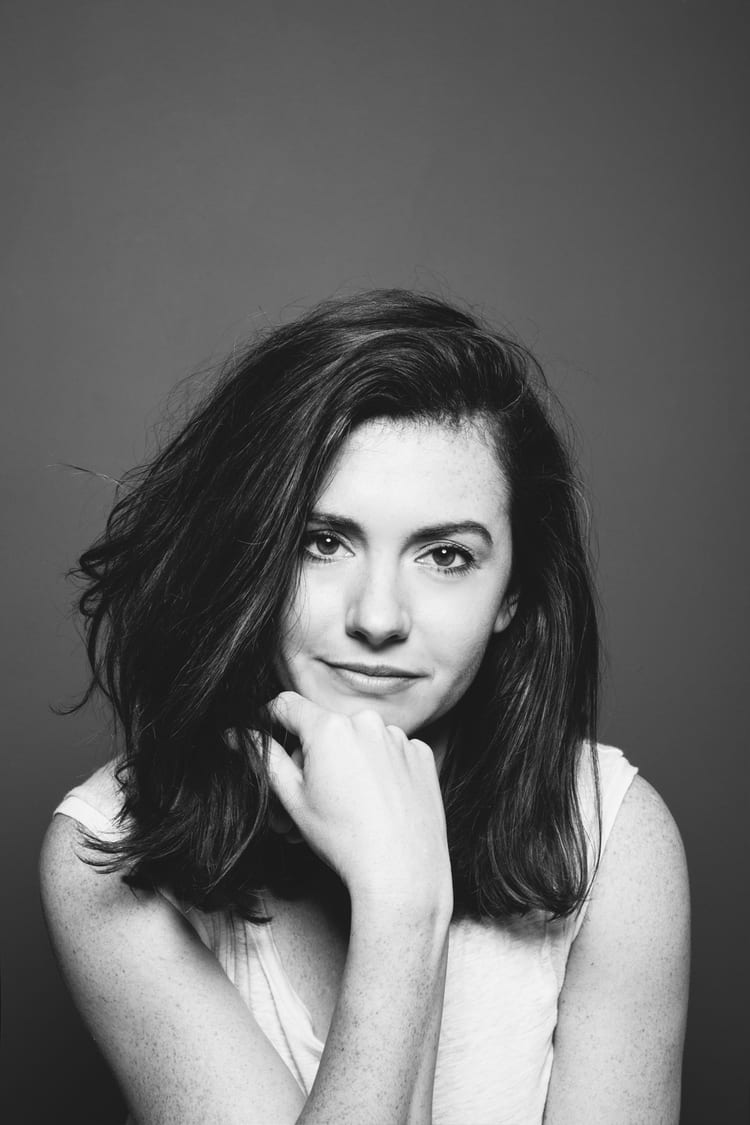 Kate is currently learning to play the Ukulele, much to the despair of her husband, kids, and dog. Follow her on Instagram at @witanddelight_.