---
Packing has been historically difficult for me. I would put it off until the last minute, throw a bunch of stuff in a bag, and cross my fingers I didn't forget important things. I spent the past two years traveling almost every week for work, and it taught me a thing or two about planning ahead and living with less while on the road. It made getting dressed in the morning much easier than it was at home. I'm currently in the process of cleaning out my closet so I'm only working with the things I really love. Luckily summer is forgiving in the wardrobe department, so a handful of essentials is all you really need. Enter the summer capsule wardrobe. The 15 pieces I've selected will have you packing light like Joan Didion in 1979 in no time.
Keep in mind, one fifth of the pieces in our summer capsule wardrobe are shoes. Which may sound like too many but you can really switch up an outfit with a different shoe, so trust me on this one. The rest of the pieces are absolutely necessary. Two different dresses give you day and night options. Shorts, jeans, and a jumpsuit mean you can wear your swimsuit underneath and still look put together. I would get or pack a denim jacket; it'll go with everything and save you on chilly nights. Thoughtful accessories like a hat and neck scarf will keep you cool and keep the sun off of you. Add extras like fun earrings and handbags to complete the looks.
From these 15 pieces alone, I've put together almost a week's worth of outfits, with plenty of options to spare. There are looks for day, night, weekends, and the beach, so let your imagination run wild.
---
Here are your 15 essential pieces:
---
Accesorize your essentials:
---
Outfit One
This is probably my favorite look, mostly because a dress simplifies getting dressed in the morning. Add sandals + a hat to make this outfit ideal for running around town on the weekends or exploring a new city on foot.
Outfit Two
Outfit two is fit for a casual lunch or shopping trip. Tanktops keep you cool and jeans and flat espadrilles mean you'll be comfortable all day long.
Outfit Three
This outfit is ready for date night! I love the sleeve details on this dress and paired with an easy-to-strut-in mule and straw hat, you're good to go. This look is also perfect for brunch or a summer baby shower.
Outfit Four
Jumpsuits are a godsend for lazy girls everywhere, especially if you're jet-lagged. One piece is all you need. I like this printed one with espadrilles and a denim jacket for an outdoor concert or dinner with my girlfriends.
Outfit Five
A scalloped one piece? Sign me up! Toss it on for the beach with shorts, sandals, and a hat and you'll be well-prepared to soak up the sun. The best part is that you'll be ready to walk around town after.
Outfit Six
If you're at a loss for what to wear for casual Friday, jeans and a pretty blouse are your best bet. Block heeled mules make walking around the office both painless and cute!
–
Graphics by Wit and Delight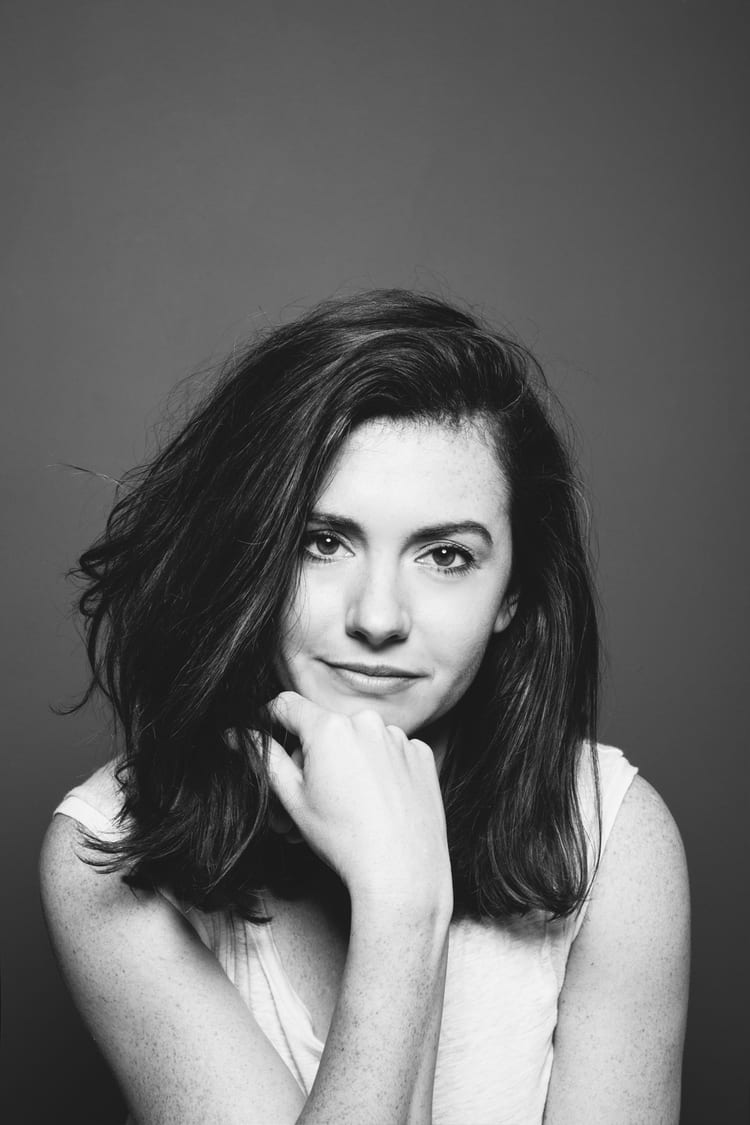 Kate is currently learning to play the Ukulele, much to the despair of her husband, kids, and dogs. Follow her on Instagram at @witanddelight_.