I know you don't want to hear this (I know because I don't want to be thinking it) but summer is almost over. We've only got a handful of weeks left and I've got quite a few summer tops left to take out for a spin. While I've been living in blue jeans, dresses, and white denim, summer tops have been my favorite way to get out of my basic tee rut. The right warm weather top takes your favorite pair of jeans from office to drinks, or from baby duty to errands. Add the right shoes and you're more than good to go. Below I've rounded up the seven types of summer tops I keep reaching for in my closet. The best part? Many of them can be worn year-round with a few layers.
1. The Button-up Tie Front
This is a fun summer twist on a classic shirt you probably already have in your closet: the button up. A good, crisp, slightly large white button up shirt is the workhorse of my wardrobe and in the summertime, I like to skip the last few buttons and tie it in a simple knot. Paired with a worn-in pair of high-waisted jeans and this top is a winner.
Joie Soft Joie Crysta Chambray Tie-Front Blouse • Soft Joie • $71.20
3.1 Phillip Lim tie-front short-sleeved blouse • 3.1 Phillip Lim • $287.68
Mara Hoffman Tie Front Top in Gray • Mara Hoffman • $194
Women's Rails Val Tie Front Blouse • Rails • $148
2. The Low-Cut Number
The low-cut top is great for summer date nights. It makes a statement all by itself but plays well with others, like big earrings or a fabulous pair of shoes. Opt for one in a summer-friendly fabric like linen. I always get mine in a neutral color but a pattern like the one above really stands out.
Nili Lotan – Sabine Striped Cotton-poplin Shirt – Navy • Nili Lotan • $350
Women's L'Academie The Eliot Wrap Blouse • $138
H&M Blouse • H&M • $49.99
ASOS Plunge Blouse with Tie Front and Lace Inserts • Asos • $45
3. The Non-Boring Tank
Ugh, if you're like me you wear one tank all summer and wear the heck out of it. And if you're going to do that, it's gotta be a good one. One that can seamlessly fall into line with skirts, jeans, and shorts and isn't too plain. I like tanks with small details that make the piece special. Sometimes a unique fabric will do, or the right cut. Shop my favorite picks below!
Tank Top with Banded Back Detail • Dynamite • $34.95
Splendid – Striped Slub Linen And Cotton-blend Tank – Off-white • Splendid • $95
Vesper Halterneck Tank Top With Ruffle Detail • $30
Tibi Cropped Poplin Beige Tank • Tibi • $195
4. The Embroidered Blouse
Oh, the summer favorite. A good embroidered blouse is enough to stop me in my tracks. I love tossing one on for a weekend brunch or small event where I want to feel a bit more dressed up without putting in too much work. White on white embroidery is especially lovely.
Rebecca Minkoff Stella Split-Back Embroidered Crepe Blouse • Rebecca Minkoff • $99
Isabel Marant, Étoile Cerza embroidered blouse • Etoile Isabel Marant • $243
Tularosa Embroidered Blouse • Tularosa • $214
H&M H&M+ V-neck Blouse • H&M • $29.99
5. The Ruffled One
There's nothing that a good ruffle can't fix! Ruffled tops can be tricky, but when done right they can do wonders. To keep from looking too much like a salsa dancer, I keep my ruffled tops in neutral tones and thin blue stripes. I also make sure to look for ruffled shirts that only have a ruffle or two. A little goes a long way with these summer tops.
Women's J.crew Ruffle Stripe Shirt • J.Crew • $78
After Market Ruffle Blouse • $43.40
McGuire Denim Sorbonne Ruffle Top • $189
Women's Sincerely Jules Asymmetrical Ruffle Blouse • $73–109
6. The One Shoulder Stunner
One shoulder tops have been a summer love of mine for years. They're flattering and go well with nighttime looks. While I normally wear mine with jeans and sandals, a one shoulder top can be dressed up with wide leg pants and a low heel. Cute and comfortable? Sign me up!
H&M One-shoulder Blouse • H&M • $49.99
TOPSHOP One-Shoulder Jersey Top • Topshop • $22.97
Exclusive for Intermix Dora Lace Detail One Shoulder Top • Exclusive for Intermix • $169
Women's Bp. Split Sleeve One-Shoulder Top • BP • $45
7. The Detailed Top
Second, only to a classic button up, the detailed top is my go-to summer top if I'm in a wardrobe rut. I look for blouses with fun straps or a pretty sleeve. What draws my eye is anything that's not "blah." These tops are perfectly paired with any bottom in your closet– shorts, skirts, jeans, the works.
ASOS Blouse With Tie Detail Sleeves • Asos • $25.50
H&M Wrapover Cotton Blouse • H&M • $39.99
Blue Striped Tie Detail Flare Sleeve Blouse • Missguided • $43
Exclusive for Intermix Katie Bell Sleeve Blouse • Exclusive for Intermix • $129
–
Image sources: 1 / 2 / 3 / 4 / 5 / 6 / 7 / 8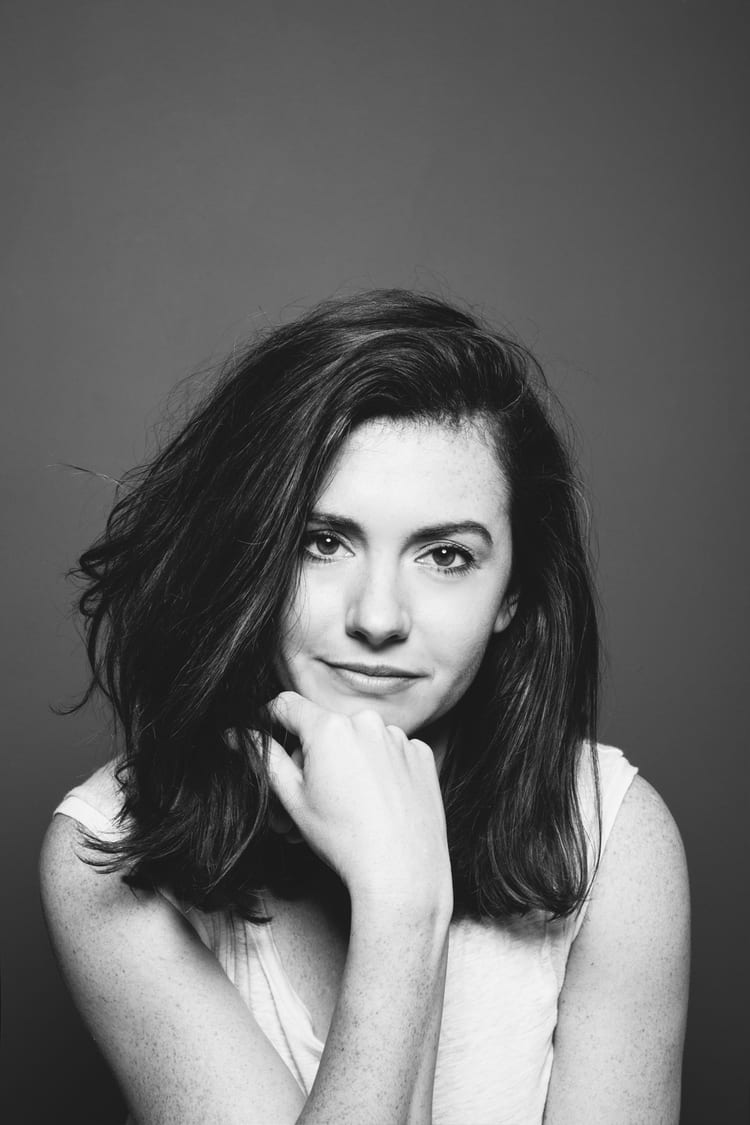 Kate is currently learning to play the Ukulele, much to the despair of her husband, kids, and dogs. Follow her on Instagram at @witanddelight_.