When you live in the northern part of the country, summertime for me is about two things: being outside and hanging with my people. While I love our long winters, May through August are definitely my favorite months for hosting friends and family outdoors. But what if your backyard isn't really the ideal space to hang?
When we moved into our home in St. Paul, I had the best intentions of keeping the large and luscious English garden we inherited healthy and perfectly manicured. Little did I know how many HOURS go into maintaining a garden full of roses and peonies and who else knows what! As Joe and I decided how to balance our love for beautiful gardens with the reality of our low-maintenance lifestyle, we briefly considered going completely grass free. While we ended up keeping some greenery, I thought it would be nice to share some of the tips and tricks I learned from researching this low-maintenance approach to outdoor spaces. Whether you live in the heart of the city, have a tiny patio, or have a sandy patch where your grass is supposed to be, I've discovered a few ways to make your own outdoor oasis feel a little more welcoming (and a little less stressful to maintain)!
I'm in love with this outdoor fireplace. This space is perfect for entertaining year-round (okay, maybe not here in Minnesota but I'd try my hardest to make it work). The tables and sofas make it feel both homey and cozy, even if you're in the middle of your backyard. The low-maintenance part of this yard, though, is the tile. Medium tiles like the ones above would be perfect throughout the space. Add a few potted plants and you'll be yarding in no time!
Now, this is a true xeriscaped backyard! All rocks and tile give this backyard a southwestern feel but it still feels decidedly modern. The super-sized tiles are simple to install and keep clean. I like the addition of a couple of different seating areas, making this one of those backyards you never want to leave. It would also be easy to transform this yard into a party space.
There's no better way to spend a warm, lazy Sunday afternoon than lounging in a hammock. It's become so popular, in fact, people are calling the act of lounging in a hammock "mocking"! What I like best about this hammock situation is there is NO time spent mowing. Try filling your backyard, or part of it, with small rocks. This gives you a break from normal lawn maintenance and creates a special place in your yard. Add a pretty mirror and additional seating and you're good to go!
I absolutely love the charm of a brick patio, but it can feel a little cold and stark without a large field of grass to accompany it. But rest assured, you can still have an inviting kid-friendly backyard with no grass in sight. The keys are big, show-stopping pieces and thoughtful details. Try flanking the patio space with large, luscious shrubbery. Focus on finding fun seating like an outdoor loveseat and wicker chairs. Then add a stunning table (like the metallic one above), big pillows, and string lights to round the space out. Bonus points for a fire pit for s'mores nights!
This is another example of a great use of rocks or sand instead of grass for your backyard. It lends a whole different vibe to your space, and no grass means more time to hang out in your yard with friends or family! Light-colored sand also showcases a stunning black outdoor table like no other. And if you really can't fathom the idea of not having greenery in your backyard, you'll notice that the one above has potted plants instead.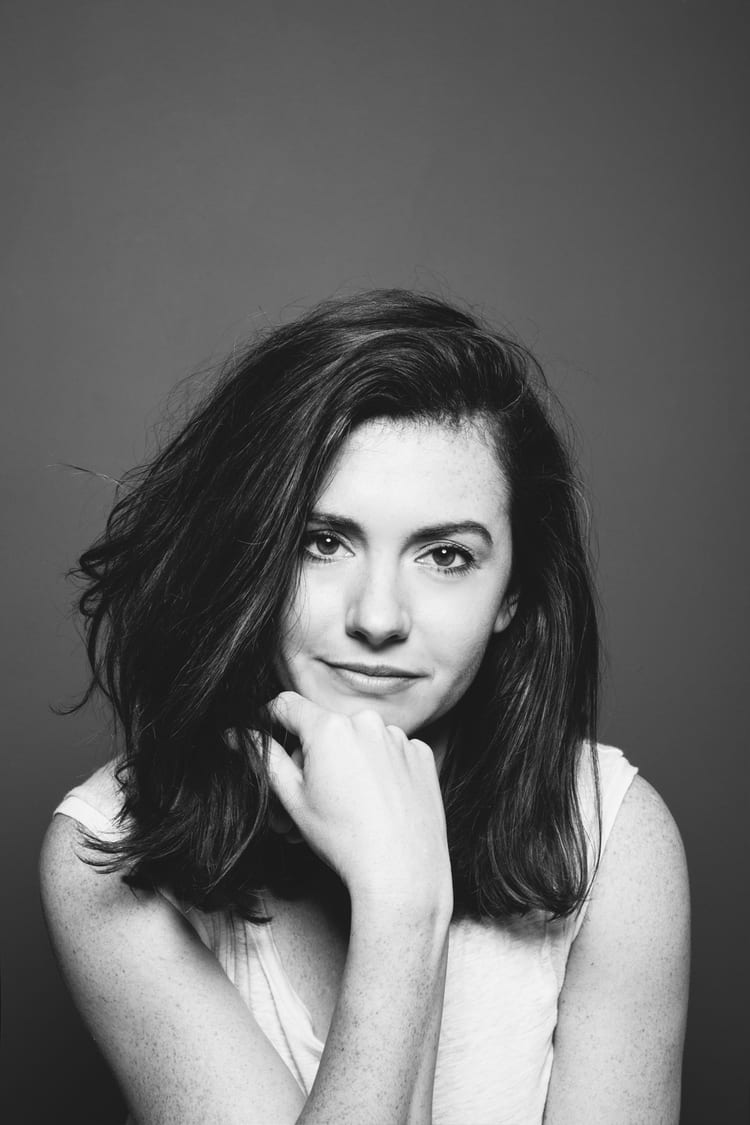 Kate is currently learning to play the Ukulele, much to the despair of her husband, kids, and dogs. Follow her on Instagram at @witanddelight_.