---
It's coming…winter in Minneapolis is right around the corner, as signaled by the first snow. Can you believe it?! Snow in October? None of us were surprised by the below-freezing weather this early in the season, though. I was looking forward to it as an excuse to continue wearing my beloved turtlenecks. Even as I find myself feeling a bit out of sorts in this enlarged pregnant body of mine, my trusty turtlenecks are always there. You better believe Nora Ephron's ode to the style spoke deeply to me.
Regardless of my personal love for the turtleneck, it's also a practical choice. When it's this cold for so long, you have to figure out new and interesting ways to wear the classic sweater. My first tip is to get your hands on a handful of colors and weights, so you have a surplus of options. My second tip is to experiment! Fall and winter are the perfect seasons to try different looks. After all, it's just clothes. Don't like something? Take it off and try again. At any rate, the rest of my ideas on ways to wear a turtleneck are below! Do you have any new ways to wear this timeless piece? I'd love to hear them!
1. Under a Dress
A turtleneck under a dress is my go-to look in the chilly months for a night out, or to feel a bit more dressed up. What's fabulous is that there are endless combinations with this one, and nearly all of them work beautifully. I usually go for a thinner turtleneck underneath, to avoid awkward lumps and lines, and then layer over with my favorite dress. Top it off with a comfortable heeled boot and you're good to go!
2. With a Dainty Scarf
This turtleneck styling idea is new to me, courtesy of Man Repeller. In this post, they suggest cutting an old tissue turtleneck down the middle a bit for a polo effect and then adding a dainty scarf. Genius! Even if you're not bold enough to snip one of your tops, tying a scarf around your turtleneck is an easy way to add some panache.
3. Way Oversized
Wake up chilly and just need to feel extra cozy for the rest of the day? I'm right there with you. On those kinds of days, I pull on the biggest, most oversized turtleneck I can find and take it in one of two directions: either with a fun skirt or with a great pair of trousers. Either outfit can go from day to night with the right accessories as well. Bonus!
4. Doubled Up
The ultimate cool-girl uniform (that hasn't hit its full trend potential yet) is two turtlenecks layered over one another. It's a great way to stay warm, especially in my neck of the woods, while still being super stylish. The key here is to choose a much lighter turtleneck to put on first, and a much thicker one to put on over. Don't be afraid to mix colors or patterns with this one either!
5. With a Fun Blazer
I truly cannot get over the blazer trend that has decided to stay for a while. Whether it's plaid or striped, I can't get enough. My newest obsession is popping on a turtleneck underneath one. This combo is a great option for a day full of meetings, or if you're feeling a bit 'blah' about your go-to jacket. Want to up the ante a bit? Add more layers! A coat on top, a dress underneath—the more the merrier!
6. Go Monochrome
Perhaps the easiest one of the 6 ways to wear a turtleneck is the monochrome option. Simply match the color of the rest of your outfit to that of your sweater and you're out the door. When you're in a rush and need an outfit you know you'll look (and feel) great in, this is your best bet!
---
Top image via Women's Wear Daily
SaveSaveSaveSave
SaveSave
SaveSaveSaveSave
SaveSave
SaveSave
SaveSave
SaveSave
SaveSave
SaveSave
SaveSaveSaveSave
SaveSave
SaveSave
SaveSave
SaveSaveSaveSave
SaveSaveSaveSave
SaveSave
SaveSave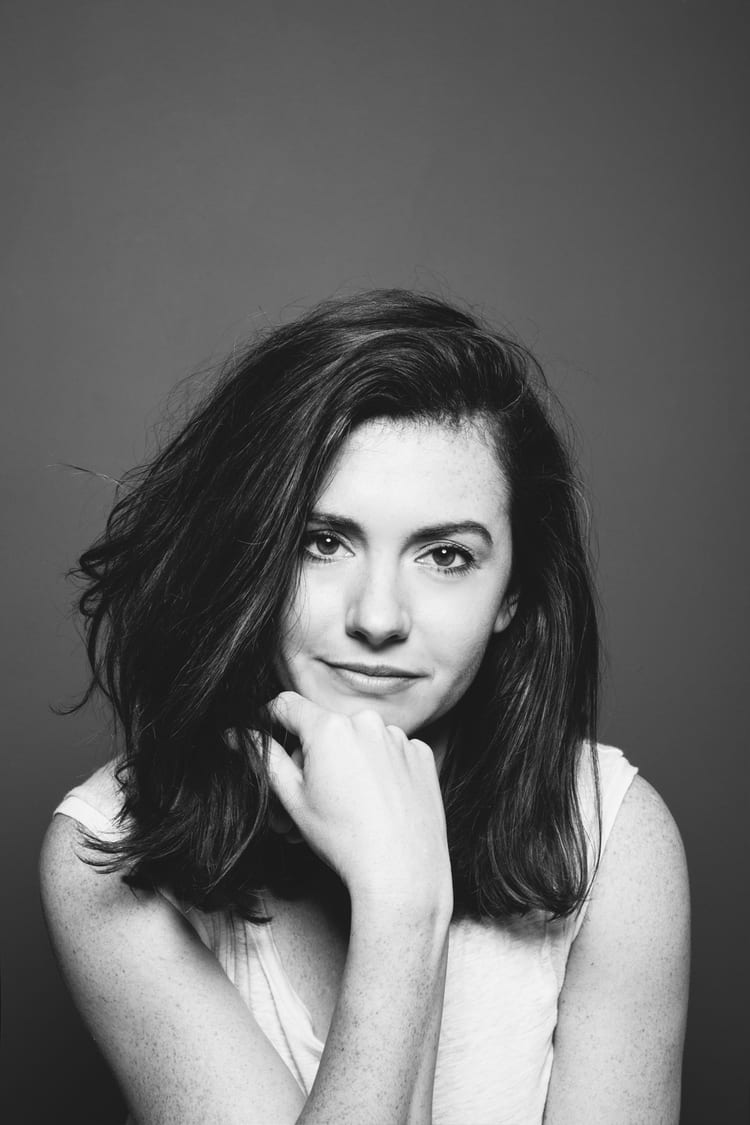 Kate is currently learning to play the Ukulele, much to the despair of her husband, kids, and dogs. Follow her on Instagram at @witanddelight_.