One of the best things to happen to the decor scene is the return of the statement couch. What is a statement couch, you ask? Here at W&D, it means any sofa that totally and utterly commands a room. Lately, my favorite kind of statement couch is that of the colorful variety. A colorful couch is a refreshing way to tie a room together or show off your personality without having to say anything at all. And no, they don't have to be loud or overpowering! Pair that colorful couch with an earthy minimalist rug, beautifully textured pillows, and a few warm wood accents and suddenly it becomes the central feature in your new favorite room. Also, when it comes to sofas and any furniture really, I'm all for velvet everything, but that can be a difficult sell when you have two babies under two and a white-haired fur baby that loves cuddling on the couch every night. So please, buy the dark velvet sofa. Do it for me!
But because I am always dreaming and scheming for my next big redesign (and who knows when we might move and I can finally create my own dream reading room), the team pulled together twelve absolutely stunning rooms that have the happiest-hued sofas. I'm especially loving the mustard and emerald-toned retro styles below. Which sofa styles are you gravitating toward?! Are you more of a deep navy kind of person or could you pull off a pink couch?
1. This impeccable gallery wall paired with this bright surge of tangerine sunshine makes for the coziest little reading nook.
2. The soft simplicity of this room combined with the powder blue velvet sofa works well with the antique gold furnishings; the only thing we are missing here is a beautiful coffee table.
3. I love all the bright colors woven together here and that shelving above this retro-styled sofa really brings the room together in both style and balance.
4. I never thought I would love this shade of green as much as I do but everything about this room just works!
5. This soft mauve-pink sofa paired with this Beni Ourain rug and matching gallery wall makes for a peaceful and relaxing living room.
6. This emerald green velvet sofa contrasts so well with the bright white backdrop here. The oversized leather armchairs keep the room from feeling overly feminine, allowing you to get more creative when styling.
7. We recently interviewed Erin Duininck of the Golden Rule Collective and we had the chance to visit her beautiful home in Excelsior, Minnesota, where we instantly fell in love with the bright pink velvet sofa found in her living room.
8. This blood-orange loveseat pulls the room together in an unexpected way and looks amazing over a neutral-toned '70s style shaggy rug.
9. To my surprise, the light pink notes complement this mustard yellow couch quite well, making the room feel feminine and fresh!
10. This jade tufted sofa placed between two large potted plants gives this living room a botanical look I'm loving.
11. This color palette is spot on. The white walls combined with the black and white accents allow the candy-colored couch to do the shouting!
12. A contrast to the couches already listed, this sapphire blue sofa is shown against a rich blue backdrop that feels both dramatic and sophisticated at the same time.
Image sources: top / 1 / 2 / 3 / 4 / 5 / 6 / 7 / 8 / 9 / 10 / 11 / 12
SaveSave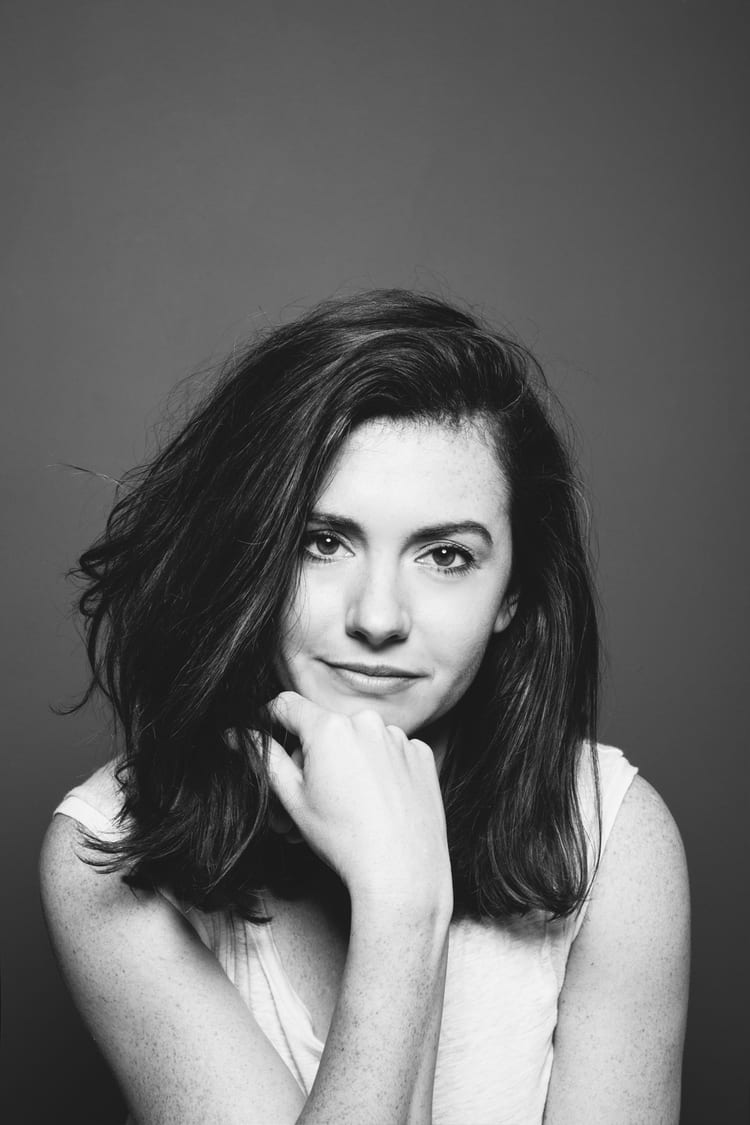 Kate is currently learning to play the Ukulele, much to the despair of her husband, kids, and dogs. Follow her on Instagram at @witanddelight_.