What's the one thing you wouldn't leave the house without putting on first? Mine used to be mascara, but now, if I had to choose, it would be sunscreen.

I'm old enough to have held a punch card at the local tanning salon in college and the sunspots I wear today prove it. We can't (totally) undo our past decisions, but we can change our habits once we learn new information. In that spirit, we thought sharing our team's tried and true sunscreens would be a great way to usher in summer.

Below you'll find ten of our team's favorite face and body sunscreens. Let's dive into the recommendations, beginning with our team's collective favorite at the top…
---
Supergoop! Glowscreen
Recommended by: Kate, Greta (Social Media and Content Producer), and Jackie (Editorial Director)
$36
Kate: The glow of this sunscreen makes my face look really dewy. It feels great going on and, in my experience, provides long-lasting protection (even at the pool!).

Greta: This has been the best addition to my skin-care/makeup routine. It gives you the best glow and has an ideal bit of a tint.

Jackie: This is my daily face sunscreen, one I've been using since November. It's moisturizing (hi, hyaluronic acid!!), goes on smoothly, and (the best part, IMO) has an INCREDIBLE sheen that makes me feel extra glowy both with and without makeup.
---
Versed Guards Up Daily Mineral Sunscreen
Recommended by: Carolyn, Graphic Designer
$22
This product feels more like putting on moisturizer than traditional sunscreen. It's very smooth (without being oily) and it's tinted instead of white so I don't have to spend forever rubbing it in.
---
EltaMD UV Daily Tinted Broad-Spectrum SPF 40
Recommended by: Kate
$32
This tinted sunscreen is great for providing a matte finish with just enough coverage to minimize any redness or blemishes.
---
Supergoop! PLAY Everyday Lotion SPF 50 with Sunflower Extract
Recommended by: Erin (New Business Director) and Jackie
$22 – $58
Erin: We keep the pump version of this sunscreen out on our counter all summer long for the whole family to use before leaving the house.

Jackie: Right now, this is my go-to sunscreen for both face and body before I head out for a run! Unlike some active sunscreens, it actually melts into my skin when applying (rather than leaving behind that unfortunate white sheen) and keeps me protected, even during sweaty outdoor activities.
---
Aveeno Protect & Hydrate Sunscreen
Recommended by: Jackie
$11
I use this sunscreen on my hands all year whenever I'm outside, and I'll also apply it to my arms and legs in the summer months whenever I'm going out for a walk, running errands, or having drinks outside with friends. I like that it feels like a lotion (rather than the sticky sensation of certain body sunscreens), that it's an affordable drugstore option, and that it also comes in a 12 oz pump bottle to have on hand during the summer!
---
Laura Mercier Tinted Moisturizer
Recommended by: Greta
$47
I've returned to this sunscreen for years and use it for a little more "natural" coverage. I'm not a huge makeup gal and this has been a perfect in-between option for me. The fact that it's tinted makes my face feel a bit more "done," even without makeup, and I love that it lasts all day!
---
EltaMD UV Clear Broad-Spectrum SPF 46
Recommended by: Erin
$37
This sunscreen blends like a lotion, has a great SUBTLE scent, and layers incredibly well with other products.
---
Supergoop! Glowscreen Body
Recommended by: Kate
$42
This is a great, moisturizing body sunscreen that provides an incredible all-over shimmer. I started using it this summer and absolutely love it!
---
Sun Bum Original Sunscreen Lotion
Recommended by: Bridgette, Brand Director
$15
This brand is my go-to for sunscreen these days. I love the coconut smell, that it's not greasy, and that I can pick it up during one of my many midweek Target trips.
---
Kate Somerville Mineral Sunscreen
Recommended by: Kate
$50
This sunscreen is super hydrating and feels great on my skin. It's my go-to product when I don't want to use a tinted face sunscreen.
---
Editor's Note: This article contains affiliate links. Wit & Delight uses affiliate links as a source for revenue to fund operations of the business. Have a question or want to learn more about how we use affiliate links? Shoot us an email.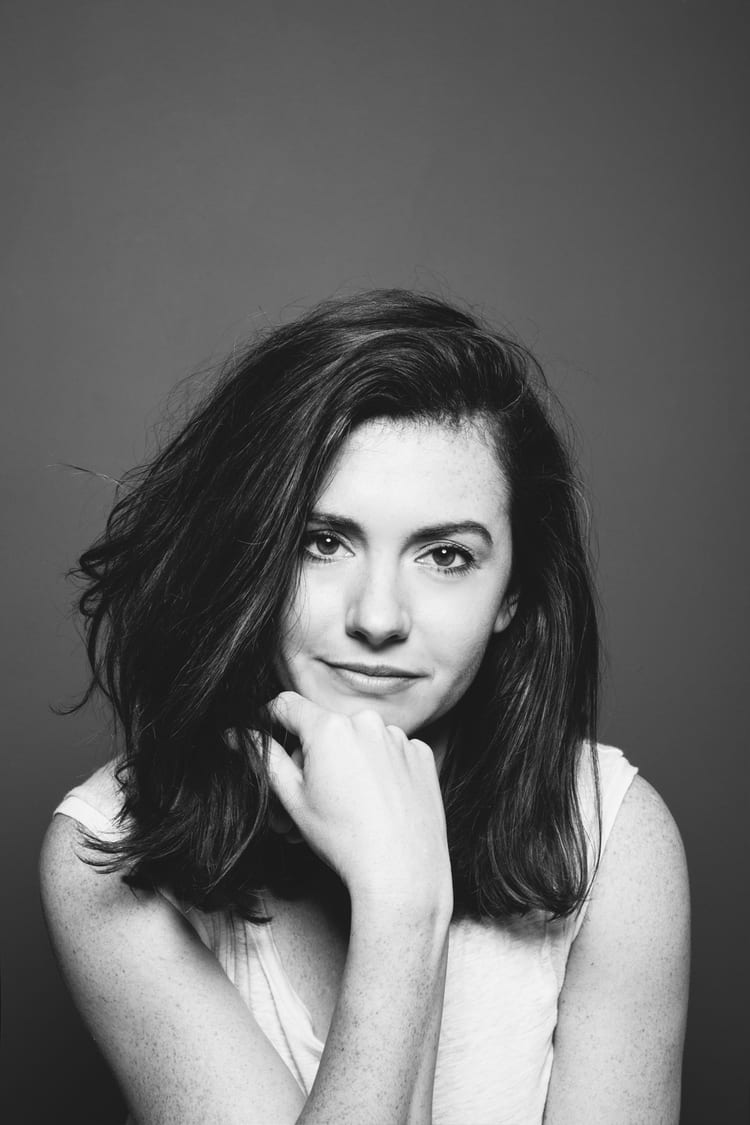 Kate is currently learning to play the Ukulele, much to the despair of her husband, kids, and dogs. Follow her on Instagram at @witanddelight_.