Hello from my most relaxed and vacationed self. 2015 is here and much like opening a brand new notebook, it feels as if the possibilities are endless. 2014 was exciting and completely exhausting all at once, and I made a point to reflect on the year's successes and failures with a (real) holiday break. Minimal email. Minimal internet. No spinning of the wheels. Just thinking about big-picture stuff. It was good. It was hard.
Joe and I shared our resolutions by posting them to the fridge, signed and dated January 1st. I'm so proud of Joe for taking on big personal goals this year, and mine are less about achieving finite accolades, and more focused on changing my outlook to improve my mental and physical health (an ongoing project). A few resolutions from my list: Choose Happiness. Live in this moment. Love what you have.  Easier said than done, but the sentences themselves are good mantras. I'm hoping they snap my perspective back into place when I slide down the rabbit hole of comparison and shame. Again—it's good. It's not easy.
Case in point: During an episode of the Sunday Scaries last night, I began to lament over the time I devoted to doing nothing. All those articles I had read about the imperativeness of being quick to reinventing yourself. Being an early adopter. Seeing shifts in communication and culture before the tide swings. The work I do (here and as a consultant) relies on this. Taking a break is lethal. And then, a big fat hive popped up in the center of my forehead.
When I (or anyone one of our friends) begins doubting our path, Joe always asks, "What does success look like for you?" It's a rhetorical question, and the answer is different depending on the topic. For me right now, in 2015, success is about having an impact on people. It's about working more efficiently, not necessarily more. It's about facilitating a meaningful transaction between two people (and sometimes for work, people and brands) where values are exchanged, not just money, power or influence. It's not about hustling someone for leverage or a job or a friendship. It's about strengthening partnerships, and giving both parties what they need. It's about getting the best result possible for the right amount of energy. If you're doing it right, if you're really smart about the way you work, you have more time to devote to the things that delight you. The things that you need to feel happy and balanced. Sometimes, this means doing a lot of nothing.
Here's what 2 weeks of nothing looks like for me:
I slept. I slept for 10 hours some days. It was glorious. Absolutely glorious.
I sat on the couch with Winnie on my lap and did nothing. I listened to her breath. I listened to my breathe.
Did you hear Friends is on Netflix? Not to mention Black Mirror and An Honourable Woman? Have you seen Transparent? All great ways to spend the time you could be working.
Speaking of Netflix, I watched Love Actually 2.75 times between Dec. 23rd and Dec. 27th.
We finished moving into our house. And by finished, I mean we unpack the last two boxes and I reorganized the basement and ALL of the closets in the house. It took a solid 3 days, and now we know where 50% more of our stuff is.
Three: the bags of M&Ms we ate. (2 peanut, 1 peanut butter)
I ate my weight in cookies, too.
I played cards. A lot of cards. Around 15 rounds of Pitch and 20 rounds of 500.
I finally read Gone Girl. Then I watched the movie. Book > Movie
We had our fireplace inspected, and then our house filled with smoke. I'm fine smelling like a campfire all winter because it is FREEZING up north right now! I did have a moment where I thought the house was going down in flames. The smoke detector is now in the living room…just to be safe.
Joe and I visited family in San Antonio. The cold followed us down south (again) and it was a balmy 55 degrees the entire trip.
We began decorating the guest room! Friends, we have a bed you can sleep in now.
We ate lobster and shrimp and steak on NYE. I made the cake of all cakes: Winning Hearts and Minds Cake from Orangetta. It delivered.
Most excitingly, we celebrated the engagement of my sister-in-law to her girlfriend, Marit!
Now, it's back to work. Back to scrambling and scheming and staying up late. It's back to finding that perfect balance between perfecting your craft and being efficient with your time. And this year, we will make time to revel in the little delights in life because, without them, we're just working towards the inevitable.
Images from W&D on Instagram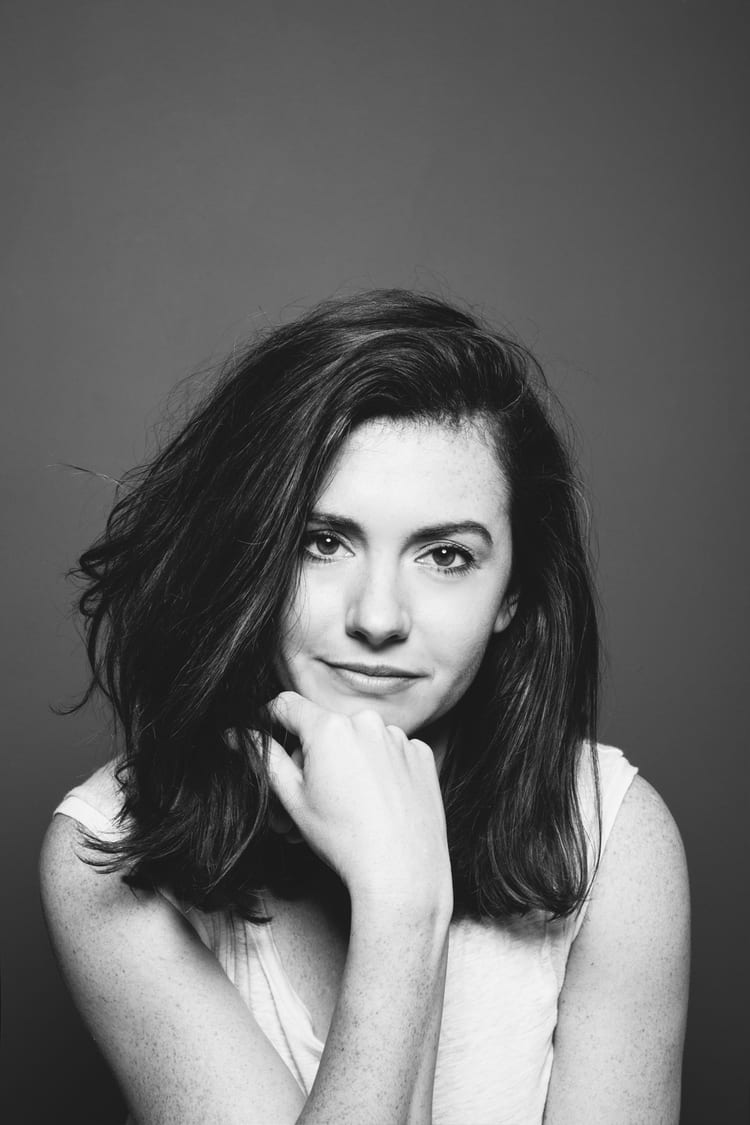 Kate is currently learning to play the Ukulele, much to the despair of her husband, kids, and dogs. Follow her on Instagram at @witanddelight_.