A few Fridays ago I did three things outside of my comfort zone: I spoke in front of 300 people and shared photos of my messy house with a bunch of strangers. Keeping your mess away from public scrutiny– even friends and family– is fairly commonplace. Messes are our own private business, and while I'm happy many lifestyle bloggers are adopting a more authentic tone with their readers, our messes are just as uninspiring as yours. They're a part of life, our daily janitorial work, an occurrence so common we have entire industries built around controlling and avoiding it.
Last December, Creative Mornings MSP invited me to speak at their January event. The theme was Ugly. I was so flattered to be invited, I replied "yes!" without fully wrapping my head around what was asked of me, or how nervous I get speaking in front of strangers.  Compulsivity and timidness. A fun combination, huh! (Not really. Not in the slightest.)
The theme "ugly" is a fitting one for W&D. Our social media presence has become more refined as readers expect content that rivals glossy magazines, and I have become more aware of my proximity to the message W&D projects. Yes, there's a lot of Wit & Delight in my everyday life (see image 2), but this bizarre stand-alone toilet is just as much a part of my everyday as our light and airy bedroom. Our "second bathroom" (if you can call a toilet with no walls, sink, or door a real bathroom) is located in our unfinished basement, right next to the washer and dryer. Joe and I named it The Interrogation Toilet; also known as the illogically-placed, 50 year-old bane of my existence. This toilet is Joe's favorite stop on the house tour, because it's so obviously not a part of the perfect little W&D world that's projected on Instagram.
The CM talk was centered around the contradictions we often wrestle with, like my pursuit of interior perfection and my husband's love for his ironic man toilet. Being a perfectionist with ADD. An introvert living a semi-public life. Attaining beauty when we really needed substance. The toilet is just an example of many.
Beauty without substance is a truer definition of ugly than it is to say something is unpleasant to look at. Does this mean to reveal true beauty, we must be willing to face our flaws? Accepting imperfection has always been hard for me, especially when society celebrates those working so hard to achieve perfection. This obsession is really dangerous and it's REALLY bad for you. Why? Because once you achieve it in one part of your life, you'll crave it in another. It's a cycle that never loosens it's grip, and before long, you'll realize you've spent 10 years killing yourself for something that never made you feel full in the first place. All we can do is become aware of this drive to control outcomes, disengage with those who exploit this trait, and refrain from air punching at the messy, imperfect stuff in our lives.
There are far better things to cry about than a messy house. Most often it's failure and loss that bring positive change. I think they remind us that being human is so much more than the people and things we surround ourselves with. Being alive is a messy, tragic thing. We come into the world– not on our own terms– equipped with the ability to create, love, find joy in each other, while we grapple with the fact all good things really do come to an end. It's so tragically ugly, it's beautiful.
It's never been more necessary to understand how contradictions like beauty and ugliness are intrinsically linked, especially as our culture's obsession with aesthetics make it easy for creators (and bloggers) to make things that don't add value to the conversation. That's not to say there isn't a place for lightheartedness, entertainment, and humor in the things we make. Above all, it's never been more important to be good.
If you're interested in hearing me talk (nervously) about some of these topics, you can watch me here at Creative Mornings MSP.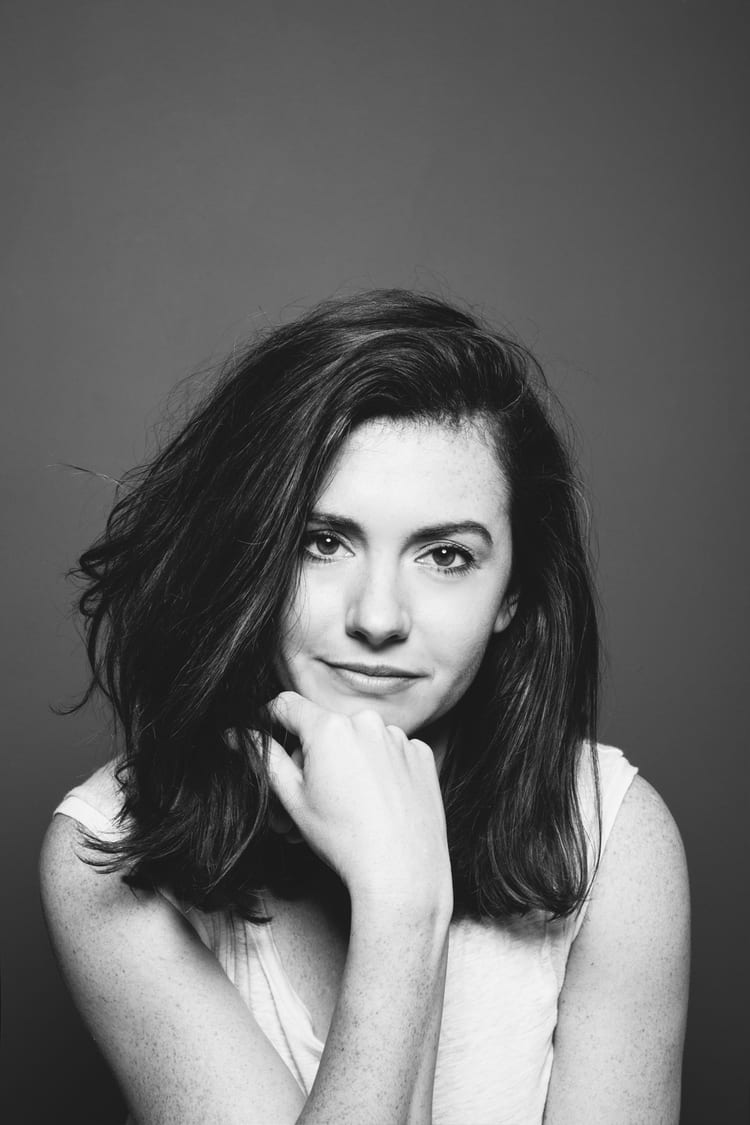 Kate is currently learning to play the Ukulele, much to the despair of her husband, kids, and dogs. Follow her on Instagram at @witanddelight_.