A few weeks ago, my sister and I sat cross-legged on my bed, swilling Beaujolais and cackling loudly. We were talking about work and relationships and getting older— the things you can only really tell someone you've known your whole life. I was dishing out advice on dating in your late 20s, and all the weird and wonderful (and sometimes younger) men that come with it. She was talking about stepping outside her comfort zone.
Four glasses of wine and one rousing pep talk later, we were both reminiscing about the moments when we each decided to approach life in a new way. "I've lived 7 different lives," I exhaggerated. My sister laughed. "There was my mute phase; my blue nail polish phase; my awkward middle school phase that ended with our mother passively aggressively asking if I liked girls in that way. That college phase when alcohol became my social lubricant; and–" My sister stopped me and said, "To me, you had it all figured out. You knew exactly who you were and exactly what you wanted. You were cool."
I can tell you I never felt any of those things to be true. The darker moments of youth's angst often hold a larger presence in my memory. Thinking about them today brings a sensation that feels similar to getting depantsed at gym class. To my sister, her observations of the oldest sibling were Fact, regardless of my mid-level popularity in high school. She was watching me make sense of life by faking confidence through the breakups and breakdowns that come with being a teen.
The truth is "faking it" doesn't stop once you reach big adult benchmarks. Faking it is part of evolving. Faking it gives us the balls we need to get to the next stage in our careers. Faking it can be a vacation from reality, and faking it can get you into deep, deep water. At some point, we have to know when faking it counts as fair play, and when it can derail your life.
An interesting thing happened when I turned 30. I kept waiting for that euphoric moment when I'd stop caring what other people thought. "That's what freedom will feel like," I said to myself. Well– here I am, 15 months into the decade and I've felt less free than I did at 29. I've spent a lot of time wondering why I can't (to quote Queen Swift) shake my deep insecurities off. But I'm beginning to figure out what works. I know what good work looks like. I know a good client when I see one. I know my worth. I know who to keep at an arm's length. I know it's important to stay curious. When these things align, words flow freely from my fingertips and out of my mouth without a quiver. Perhaps that feeling is true confidence.
My sister is on to something. It's harder to see our strengths through the projection of who we'd like to be. More often than not, our peers have a better handle on what each of our x-factors are. We are all cool, in our own weird way. We're just playing the people we are meant to become.
The lesson I learned that night is we see the best in the people we love. We don't spend time picking them apart and putting them in categories. We cheer loudly as they walk through life. My sister remembers herself as awkward and timid. I remember her as a force to be reckoned with on the playground. Vibrant. Exuberant. Opinionated. A leader. The apple of every boy, girl, and teacher's eye. When I see moments when confidence begins to wane in her adult life, I want to do everything in my power to remind her what she's made of. If only it was as easy to be that cheerleader for ourselves.
Until then, we can be thankful for sisters.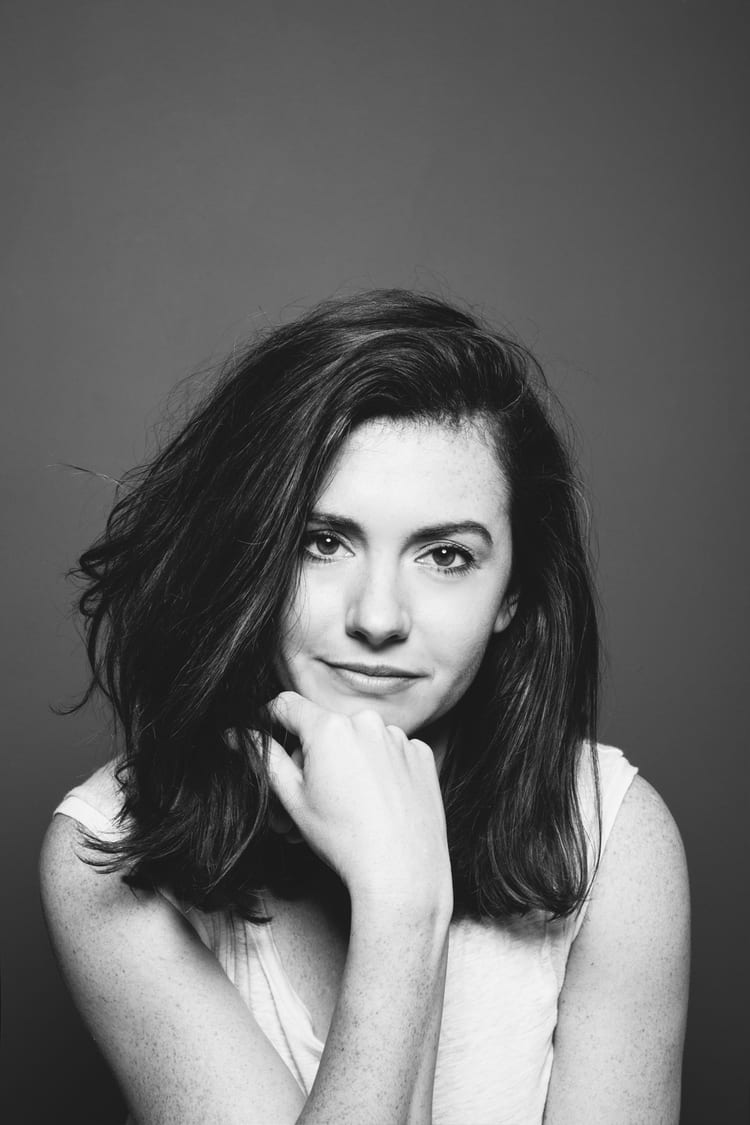 Kate is currently learning to play the Ukulele, much to the despair of her husband, kids, and dogs. Follow her on Instagram at @witanddelight_.