Better late than never, they say! This month we're looking back at our trip to Copenhagen, Norway, Stockholm, and Berlin last October. I'll be sharing my favorite moments of the trip and giving you some shops, restaurants, and bars to add to your future itinerary. 
This is the last entry in our month-long series of posts. Thanks for following along on my trip down memory lane. 
The last stop of our trip: Berlin, Germany. No other city has seen as much change as Berlin, it's layers of history show on the buildings, in it's people, in the food. It reminded me a lot of my time spent in London– a cultural melting pot of Western and Eastern Europe, dotted with Middle Eastern and African influences. The undertone of our entire trip was dotted with conversation around Syrian refugees. Germany, expecting up to one million to take asylum in the country in the coming year, had already started to shift and expand. Along with the ever present tension of change, Berlin was buzzing and energetic as October came to a close. We spent Halloween and my birthday in the city, the rain breaking for a warm and sunny day spent shopping, eating, and exploring the city.
We stayed in Mitte, a bustling shopping district with plenty of restaurants, bars and boutiques to keep us busy. Looking back at photos, or lack of photos, Berlin was where I kept my phone in my pocket and enjoyed the last few days away from the real world (and my email). I get a little misty thinking about this portion of the trip. I wasn't ready to leave.
Wit & Delight's Guide to Berlin, Germany
WHERE WE ATE
House of Small Wonder: A cozy spot for a great soft scramble and strong coffee.

Kimchi Princess: Had the best ramen here. The broth got more complex and flavorful as it cooled. I slurped up every last drop.
NETA – Mexican Street Food: Tiny little joint with delicious tacos. Great vegetarian options. In a hip part of town!
Kuchi: One of our last meals in. We ate piles and piles of sushi. This place was packed with locals.
More Restaurants: Gorki Park, Cevicheria, Sauvage, White Trash Fast Food, eins44 – Kantine Neukölln, Prince Restaurant (Asian dumplings), District Môt – Saigon Street Food, The Klub Kitchen, Cocolo Ramen, Big Stuff Smoked BBQ, Dudu, Chicago Williams BBQ, Gogogi, Nobelhart & Schmutzig, Bandol sur mer, Mogg & Melzer, Pauly Saal, Lokal, Dóttir, Industry Standard, Restaurant Horváth, La Soupe Populaire, Markthalle Neun, 5-Cinco by Paco Pérez, Daluma
WHERE WE SHOPPED

Bikini Berlin: Now THIS is a mall.
Do you read me?!: We spent a ton of time flipping through glossy magazines you can't find in the states.
SOTO STORE OHG: Beautiful store store with a wide but edited range of men's clothing and accessories.
adidas Originals (Flagship Store): Where it all began. Adidas has stepped up it's game with fashion-forward designer collaborations and solid silhouettes. I picked up a pair of tubulars at the beginning of the trip and still love them.
Mykita: MYKITA is an eyewear manufacturer based in Berlin, Germany known internationally for its hand-assembled prescription frames and sunglasses. We took a tour of their factory and flagship location. Lovely people making a really unique and innovative product.
More Shops: The Store at Soho House, MDC Cosmetic, Hem Store, Dost Store, A.P.C., Voo Store
Places to Drink
Green Door: Best cocktail we had in Berlin.
Newton Bar: A great spot for people watching. Prepare yourself for a wall-sized Helmut Newton photograph of some confident naked ladies.
More Places to Drink: SoHo Haus, Vagabund Brauerei, Prater Garten Berlin, Cordobar, Neue Odessa Bar, Tausend, Michelberger Hotel, Concierge Coffee
PLACES TO VISIT
Topography of Terror: The Topography of Terror is an outdoor and indoor history museum in Berlin, Germany. It is located on Niederkirchnerstrasse, formerly Prinz-Albrecht-Strasse, where the Nazi headquarters were located.

Bauhaus Museum: Where the foundation of my college degree came from! We learned about the history of the Bauhaus movement and viewed student work.

Gorki Apartments: Next time we come to Berlin, I'm staying here! We had drinks at Cafe Gorki one afternoon.

Tiergarten: Our last stop in Berlin before heading to the airport. A gorgeous walk to a beer garden overlooking a pond. My heart hurts thinking about it!
More Places to Visit: Berlinische Galerie, Das Stue, Zoo Berlin, Checkpoint Charlie, Pergamon Museum.
Images: Original content by Wit & Delight, LLC.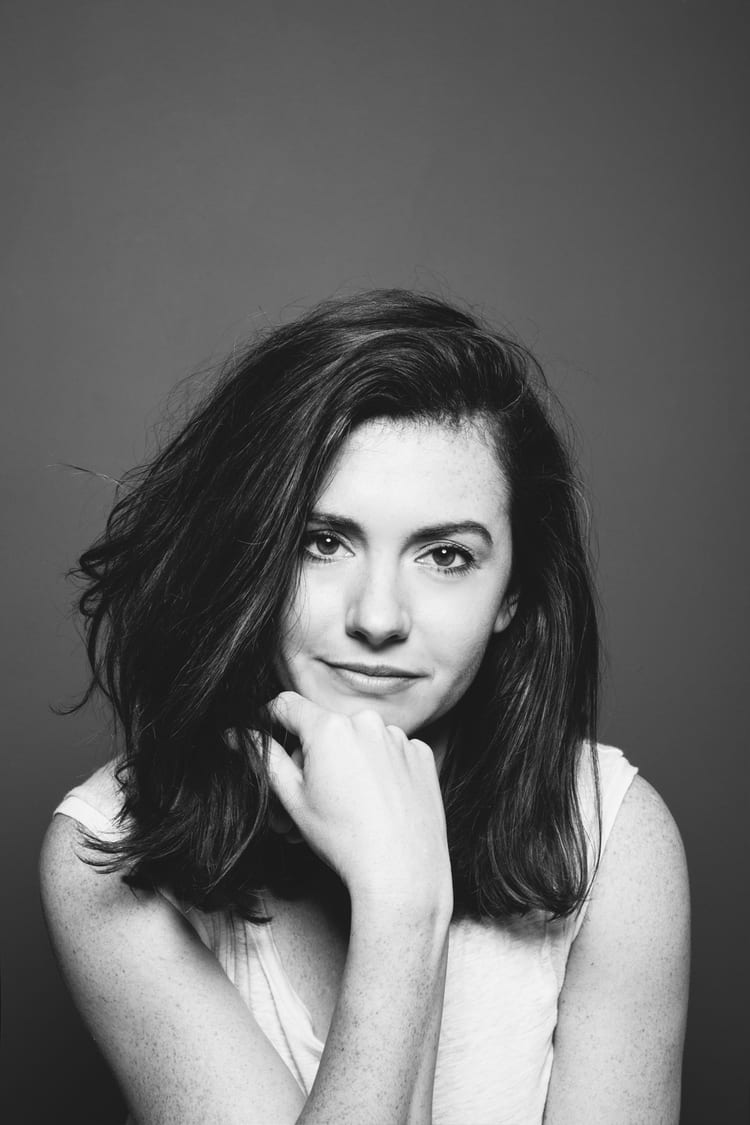 Kate is currently learning to play the Ukulele, much to the despair of her husband, kids, and dogs. Follow her on Instagram at @witanddelight_.