This post is sponsored by Curate
—
There are two types of cooks: those who follow the recipe, and those who don't. Most people probably fall closer to one side or the other, and both have their benefits. Me, I often find myself straying from cookbooks and winging it in the kitchen. Mind you, it's not on purpose, I just have a hard time being meticulous about measuring and weighing the ingredients. This makes me a terrible, terrible baker but a much more adventurous cook.
Years ago, when cooking became a hobby, rather than something I had to do to eat, I began to hit creative roadblocks when trying to spice up my go-to recipes. My lemon chicken was on point, but I was at a loss for how to improve upon it. My pastas were becoming routine, too. It's hard to break old habits, so I decided to get serious about going rogue. When trying new recipes, I needed resources to help me sharpen my instincts. 
I bought two books: The Flavor Bible and Flavor Thesaurus, and I'm still studying both. Through both books I've learned there is a whole science behind "winging it", and there is quite a bit of work that goes into successful ingredient pairings. People devote years into 1) refining one's palette, and 2) understanding flavor.
While I was interested in diving deeper on palette refinement, I wanted to get to the crux of my current dilemma, ingredients. I started my journey by learning about, and experimenting with, interesting ingredient combinations. Some of my favorite pairings thus far: nutmeg & cauliflower, watermelon & jalapeño, salt & strawberries, all of which I gleaned from recipes.
Today, I thought we'd talk about how to get more creative in the kitchen without having to first refine our palettes. Whether you forgot a major ingredient or are looking to make more interesting flavor combinations in the kitchen, it is my hope this post helps you feel more confident making creative choices in the kitchen. I've shared some of my favorite pairings in a few simple recipe suggestions below, along with a free downloadable ingredient wheel I designed, to use it in your kitchen tonight. Here's to trying new flavors and surprising combinations! 
To keep our lesson focused, we're partnering with an awesome new go-to healthy snack discovery: Curate Snack Bars. When I was first asked to try the assortment, I wondered how they would be different from the current healthy snack bar offerings. But, the flavor and texture of these bars really do taste and smell like something that's straight out of my kitchen. Really. They had me at balsamic vinegar, Mission fig, and orange zest.
Three Ways to Pair Balsamic Vinegar & Mission Figs, inspired by the Curate Dark & Tempting bar:
Top a crostini with ricotta, dried figs, and thyme. Drizzle with reduced balsamic glaze.
Swap blueberries for fresh figs on a salad of mixed greens. Toss with warm quinoa and drizzle with balsamic vinegar and olive oil.
Top thin crust pizza with goat cheese, basil, balsamic vinegar, dried figs, and prosciutto.
I also like pairing balsamic vinegar with*: brown sugar, tomatoes, mushrooms, parmesan cheese, rosemary, walnuts.
Mission figs work great alongside*: almonds, arugula, blue cheese, brandy, goat cheese, prosciutto, raisins.
*Be sure to download our Ingredient Wheel for Creative Food Pairings for more delicious, and brilliant combinations!
Three Ways to Pair Berries & Almonds inspired by the Curate Sweet & Tart bar:
Mix fresh berries with sliced almonds into warm quinoa. Drizzle with honey.
Swap blueberries for raspberries in your traditional blueberry muffin recipe. Top with candied almonds.
Top a two layer chocolate cake with a coating of sliced almonds. Dot with blueberries and raspberries.
Try pairing berries with*: almonds, cinnamon, honey, lemon, maple syrup, mascarpone, mint.
Almonds also pair well with*: brown sugar, cherries, ginger, nutmeg, olive oil, sesame seed, vanilla.

Three Ways to Pair Apricots & Lemon inspired by the Curate Harmonious Blend bar:
Serve apricots and lemon wedges alongside a cheese platter.
Mix apricot spread, lemon, and a little bit of water in a sauce pan. Grill or bake chicken and serve with lemon and apricot sauce and a side of angel hair pasta tossed with olive oil, basil, and red pepper.
Add chopped dried apricots and lemon zest to a buttermilk scone recipe. 
Apricots also pair well with*: almonds, chicken, cream cheese, garlic, pineapples, plum, raisins.
Lemon adds a much needed zest to*: basil, celery, cinnamon, cloves, eggs, ginger, rum, shrimp, pasta.
Three Ways to Pair Dark Chocolate & Vanilla inspired by the Curate Indulgent bar:
Upgrade your chocolate chip cookie: swap chocolate chips for hand-chopped, high-quality dark chocolate. Use real vanilla beans instead of extract.
Top vanilla cake with a rich and creamy chocolate ganache. Sprinkle with hazelnuts.
Try this crazy combo: creamy parsnip and vanilla chocolate soup! I would have never thought to put these ingredients together, but this looks enticing…
Dark Chocolate goes great with*: aniseed, cloves, curry leaf, fennel seed, garlic, lemongrass, onions.
Try adding vanilla to*: chestnuts, cloves,  figs, ginger, honey, nutmeg, pumpkin, sweet potatoes.
Three Ways to California Sea Salt & Marcona Almonds inspired by the Curate Salted Decadence bar:
Add chopped almonds and crunchy sea salt on top of your lemon risotto.
Top caramel ice cream with coffee grounds and salted almonds.
Mix chopped almonds into couscous with moroccan spices mixed with sea salt.
California Sea Salt goes great with*: cumin, bay leaves, cinnamon, cloves, allspice, saffron, lavender.
I love adding Marcona almonds to*: bananas, coffee, figs, honey, plum ginger, green beans, rice.
Three Ways to Pair Pistachio & Strawberry inspired by the Curate Irresistible Dark Chocolate Bar:
Top warm rhubarb pie with sliced strawberries and chopped pistachios coated in sugar.
Instead of tomatoes and pine nuts, add strawberries and pistachios to an arugula salad.
Add frozen strawberries into homemade pistachio ice cream.
Try adding pistachios to*: rice, coriander, cranberries, ricotta cheese, rose water, saffron, shallot.
Strawberries work great with*: basil, rosemary, spinach, cinnamon, black pepper, coriander, mint.
*Check out our Ingredient Wheel for Creative Food Pairings for more delicious, and brilliant combinations!
—
Ed. note: Wit & Delight received compensation from Curate in exchange for a product review on Wit & Delight. While compensation was received in exchange for coverage, all thoughts and opinions are my own. Thank you for supporting our partners!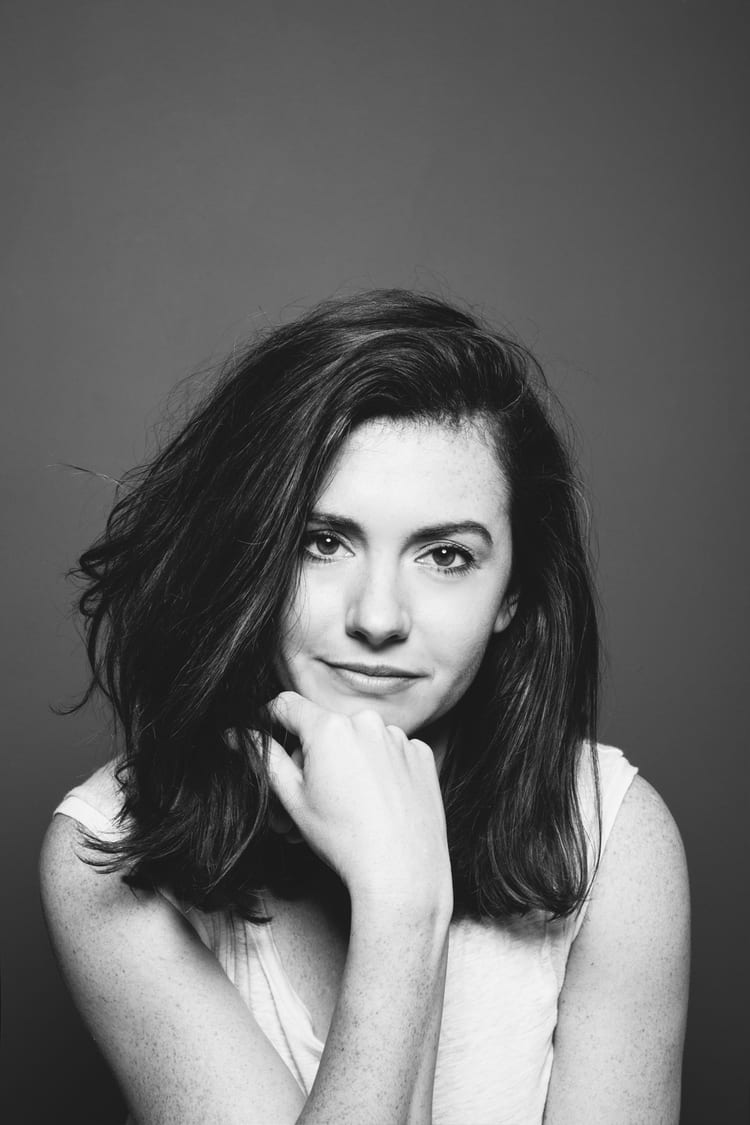 Kate is currently learning to play the Ukulele, much to the despair of her husband, kids, and dog. Follow her on Instagram at @witanddelight_.