This week started out a little crazed, no? I don't know about you, but when I turned on my phone Monday morning, my Instagram feed was full of apocalyptic behavior. People were saying tearful goodbyes, making pleas to "stay together" and begging me to TURN ON NOTIFICATIONS. My thoughts: What is happening?! Is the ship going down?! Is Instagram going to evaporate into cyberspace?! Has Darth Facebook come to destroy The Empire!? Am I being forced to beg these poor souls to allow me to interrupt their day-to-day life every time I post about some pillows or tile or whatever??
The broad sweeping panic reached far and wide from brands and bloggers big and small. While time would reveal the hoopla was just a small spat between quarreling lovers, I had a strong reaction to the dust that had been kicked up. I felt empathy for small businesses. I felt fear for myself. I felt disgusted by some brands. The mixture of empathy, fear and disgust brought me back to my formative dating experiences when my person was everything and without them my world would collapse. The IG community was at the emotional level of a hormonal 16 year-old on Monday and it was ug-ly.
What did it reveal? The jury is in and it is clear: there's some heavy co-dependent shit going down between our egos and Instagram. It isn't complicated to understand. Who doesn't like to be liked? Who doesn't like to be given a space to speak freely with those willing to listen?! It is powerful stuff, and just like any potent high (be it from power, pleasure, or substance) is to be dealt with carefully.
The thing that becomes forgotten over time is that we are not entitled to our followers. We are not entitled to anyone's likes, comments, or eyeballs. We are not entitled to their purchases. If it feels you are beholden to your following, then it's probably time for you to break up with your followers for a while and think about you for a bit because all that worrying is exhausting. I know because I have had problems with it myself.
Sincerely, I write this all in good fun, but there's some seriousness to it. Yes, Instagram is a huge part of Wit & Delight. It's where our most engaged audience lives and we rely on the real-time feedback, not to mention the income needed to run this ship. Yes, I'm super upset with The Instagram Update. We want everyone who elects to follow us to have a chance to see what we post, because we think (a lot) about how to keep this place fresh and fun and exciting for both the followers and ourselves. BUT– there is a cap to how much content people can take in on a daily basis. It's become clear that social media is here to stay and in order to handle all the shit that is hurdled our way in the form of chronological feeds, we– as consumers of content– have to find ways to edit. We need to edit to stay sane so we can be contributing members of society and raise good kids and stuff. So, that means consuming less of everything and more of what we need to know about. (This, is my long-winded way of saying no-no-no-no to notifications. Seriously, only your mom and kids reserve the right to interrupt your day to notify you of something that can most certainly wait.)
None of us know what these changes will actually look like. From what I understand, it could simply be reordering posts so we see more of what we want and still get access to all the stuff that is less relevant… similar to the Twitter update. Regardless of the outcome, let it not behoove us to prepare for the worst or mourn the end of an era. Why not think about what success looks like within the confines of what we can control? Here's how I'm trying to proactively embrace with the new of coming changes to Instagram:
Reinvention: Every business must reinvent itself slowly and over time to stay relevant. What parts of your brand do people respond to most? What's intangible and unique about what you offer? Is it your witty captions or your knack for repurposing memes? Now is the time to try new things and get a really solid handle on what truly resonates and adds value to your followers. From there, build your roadmap to new territories. Let yourself evolve because it's necessary to survive– with or without the update.
Accountability: Be as good as you can be. What I love about algorithms is you are forced to think about what messages really matter to people. Being held accountable for exciting and engaging content not only keeps all of us sharp, the people consuming our products, pictures, and words will benefit. Everybody wins.
There's a platform that stands between you and your audience, and keeping them is just as hard as finding them. So, consider this change (and all future snafus) a productive kick-in-the-butt from your proverbial therapist. They're just coxing out what you already know: do good work and people will care about what you have to say. They'll keep listening if you keep talking.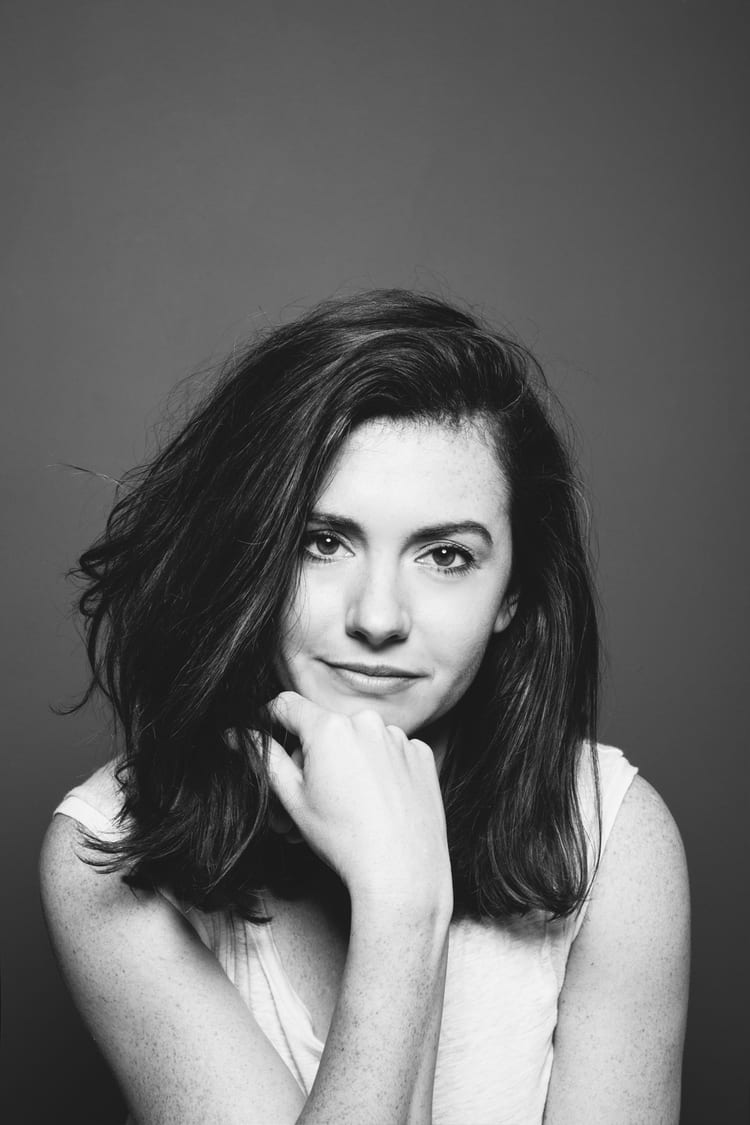 Kate is currently learning to play the Ukulele, much to the despair of her husband, kids, and dogs. Follow her on Instagram at @witanddelight_.