Two weekends ago, I found myself alone in the house for 48 hours. I had a clear calendar, a little bit of work to do, and no social obligations. After 18 days of straight work, alone time was exactly what this introvert needed.
As Winnie and I slept in and spent the afternoon snuggling in the sun, I realized these days are (literally) numbered. While I can't speak for those who recharge by socializing, the prospect of always being surrounded by someone (little or big) for the foreseeable future is a concept I have a hard time visualizing. And maybe that's okay. Maybe low expectations for what my life looks like as a mother helps me release my inherent need to control the future, and leaves me more room to be delighted by the transition.
Because I can't possibly begin to imagine what the next year of my life will look like, I wrote a letter to my mysterious future self. A letter of encouragement, love and one filled with so. many. questions.
Perhaps this note will strike a chord with new moms who are celebrating their first anniversary in their new skin. I hope so.
—
Happy Mother's Day, future self.

You made it! You're now just 9 months into the most important job you've ever had. Are you getting on well with "The Boss?" Is he still keeping everyone up with those late night demands? I hope there are as many smiles and giggles as there are cries and wails. I hear the first three months (or is it year?) are a real doozy. Either way, my hope is that you, Joe, Winnie and The Boss are bonding. I bet your heart is bigger than you ever thought possible.

Now… a couple questions:

Did he grow out of that Patagonia jacket you got him last winter before you learned newborns often don't fit into newborn clothes? Are his hands and feet as big as the ultrasound tech said they would be? Does he look anything like his ultrasounds? Because if he does, that is one cute looking gummy bear.

How is Joe? I can't imagine you going through this with a better partner. What have you learned about marriage this year? Are you still finding time for just the two of you? What's changed? What is different?

What about work? Have your priorities changed at all? We set a lot of goals in 2016… how did they come to fruition? Are you still imagining a similar future for Wit & Delight that we shared last year? Are you more efficient or less? What is it like balancing your role as a mother and a business owner? Is "having it all" really just mean deciding what you want and keeping your expectations realistic?

How much do you miss sleeping in? Because I know that sleeping in is pretty much your most favorite guilty pleasure of all time. What about your alone time? How are you coping with The Boss and his demands? Do they even seem like demands?

How's your head? If you're not sleeping as often, how are you managing your ADHD? Are you finding time to exercise? I don't ask to pry or make you feel guilty about what you are or are not doing. Just hoping you're doing all you can to make sure you're brain is as healthy as it can be during what I imagine to be a trying time, both mentally and physically.

How about your relationships? Have you made new friends or strengthened any bonds with the ones you currently have? Have you retired your armor of independence and embraced your soft spots at all? Have you asked for help when you need it?

Have you stayed vulnerable? Have you found new ways to open up to yourself and others? Has it been rewarding? Do you maybe need to do that more?

How full is your heart? Does it feel like it could burst?

If you had anything to say to me, the pregnant version of you, all jittery with questions, what would you tell me about the future?

I'm waiting on bated breath.

Kate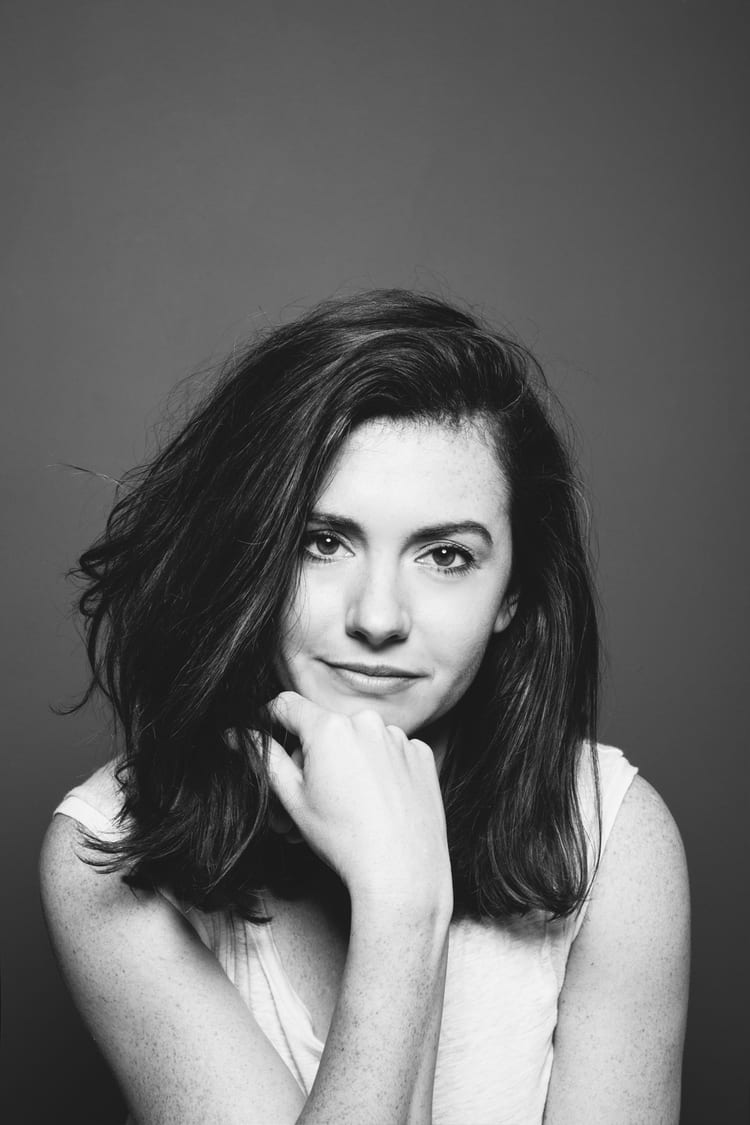 Kate is currently learning to play the Ukulele, much to the despair of her husband, kids, and dogs. Follow her on Instagram at @witanddelight_.