Ed. note: This post was sponsored by KitchenAid®. The compensation received in exchange for placement on Wit & Delight is used to purchase props, hire a photographer and videographer, write/edit the blog post and support the larger team behind Wit & Delight.
While compensation was received in exchange for coverage, all thoughts and opinions are always my own. Sponsored posts like these allow for development of additional dynamic content to be produced, unsponsored. Thank you for supporting our partners!
—
We spend most of our time barefoot these days. Time is marked in two hour increments (vs. day and night) and what we consider "normal" changes daily…. sometimes hourly. This life as new parents is a lot like living on a foreign planet, where gravity doesn't pull you down, but in 3 different directions, at once. Unfamiliarity aside, we've said our farewells to the life we led just a few weeks ago and look forward to finding comfort in mastering the flexibility needed to take care of a newborn.
One thing that has been a welcome lifestyle change is spending more time at home. This is the the first summer we've spent in the house and we're learning how easy it is to use our outdoor space and redesigned kitchen. Making meals at home still feels like a luxury after over a year on the road. The way I cook has definitely changed… there just isn't time for complex recipes and long lists of ingredients. As we ease into new roles as parents, having quick, easy (and healthy!) meals are important to keep our energy up and stay nourished during the hottest days of the summer.
When I think of summer meals, I think of corn on the cob. This really shows how truly Midwestern I am! Today, I have a video recipe for you that really satisfies this summertime craving and doesn't require any heat. While the grill has been our favorite cooking method, the KitchenAid® Pro Line® Series Blender is proving to be a pinch hitter on steamy days, too. This soup goes directly from the blender, right into your bowls. Easy peasy.
You can expect subtly sweet, creamy and cold soup with just enough crunch, citrus, and spice. Note: tomatoes are really great this time of year, so go for the most beautiful and bright ones you can find. Check out the video below to learn more about the recipe!
Chilled Southwestern Corn and Shrimp Soup
Ingredients:
4 packages of frozen corn kernels, thawed (or fresh if it is good!)
1 cup low-fat yogurt
1 cup milk
1/3 cup fresh lime juice (from 2 or 3 limes)
1 tsp ground coriander
Pinch cayenne pepper
1 lb cooked frozen shrimp, thawed, roughly chopped
Coarse salt and ground pepper
1 cup heirloom tomatoes, halved
1 avocado, diced
Directions:
Use a blender to work in two batches.

Puree corn, yogurt, milk, lime juice, coriander, and cayenne.

Strain through a fine-mesh sieve into a large bowl, pressing to extract as much liquid as possible; discard solids.

Season with salt and pepper.

Add chopped shrimp to each bowl.

Pour liquid over shrimp.

Serve garnished with tomatoes, avocado, and reserved whole shrimp.
For more inspiration and information please visit KitchenAid® BlenderHub
—
Video: Mariah Harrison
Photos: 2nd Truth
Styling: Wit & Delight
---
---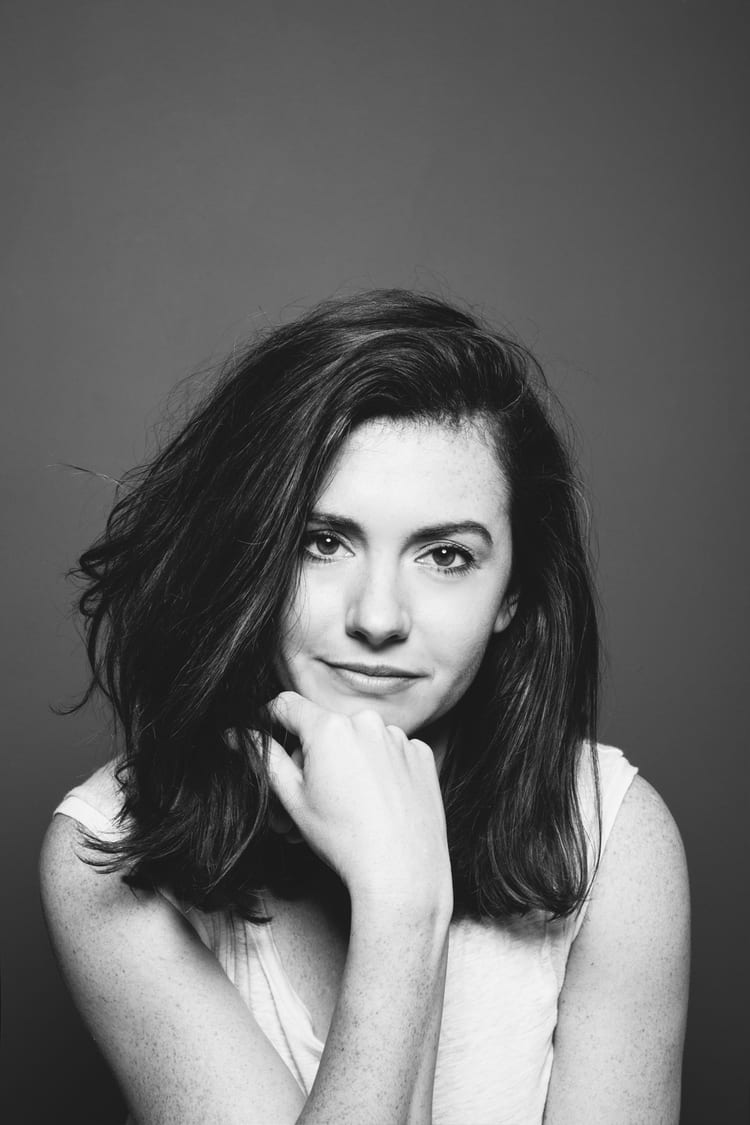 Kate is currently learning to play the Ukulele, much to the despair of her husband, kids, and dogs. Follow her on Instagram at @witanddelight_.