It feels as if a lifetime has gone by since I sat down to write to you all. August is two months old and in the past week he has transitioned from a scrunchy-faced newborn to a bright-eyed baby boy! Everything changed after that first cry. My god! How sweet. Those emotions could move mountains. Happiness so pure I forgot I was strapped to an operating table. The painful 4 hours that punctuated my otherwise non-eventful labor melted away….though I'd like to forget being wheeled through the delivery floor cursing and crying. I have so much to tell you about our birth, those early days, how we're holding up and holding on to each other. There's so much to say and yet, I'm not sure this is the place to share it.
Let me digress.
The past nine weeks have been completely and utterly transformative. They have also been the longest nine weeks of my life. Every little peep and coo and bump in the road feel monumental and with so many "firsts," each day feels like three have passed. I wasn't prepared for what my body would look like postpartum or how traumatic certain aspects of birth could be. I wasn't prepared for the despair that comes with a baby that cannot be consoled. I never thought it was possible to feel so many emotions all at once. But the one that outshines the physical and emotional challenges for me has been true contentment, in it's purest, simplest form. I feel a deep, deep sense of peace. Life has never been so hard, but life has never been this good. It is whole. It cannot be trumped by any one thing, accolade, or title. Contentment. That's what can await you at the end of pregnancy. It's totally, totally worth it. It's the most valuable thing I own.
Writing about motherhood crosses a line in the sand I drew for myself a long time ago. In fact, Joe and I debated not sharing any photos of August at all. But while I took time away from writing, I thought about you all. A lot. The support, the emails, the one-on-one conversations I've had with women who shared similar sentiment about the process of becoming a mother were deeply important to me. You helped me understand that there is no one way to do this motherhood thing and conflicting emotions were totally normal. You helped me realize holding on to the way I was supposed to feel about having children (aka what society deems "normal") was getting in the way of a really positive realization. For the first time in my adult life, I wasn't holding myself to any standards.  I didn't have any idea what life would be like post-baby and that has made all the difference.
My expectations for motherhood post-pregnancy were just to survive, to come out of this with both of us healthy and for my relationship with Joe to remain the foundation of our family. That's it. But now, two weeks after returning to work, my contentment has started to give way to anxiety, guilt, and fear. Anxiety about going back to work early. Fear of judgement from other mothers. Guilt for needing some time away from the baby to recharge after a long day. Turns out my low expectations for motherhood were in conflict with the great expectations I have for myself as a professional.
In a culture where "success" is measured by the sacrifices you make for your family, it is often expected that we must not only rise to challenge, we must be selfless in doing so. The more time at the office, the better your output. The more time with your baby, the better the parent. It is no wonder women struggle with self care, postpartum depression, and self-esteem issues. Is all this selflessness really about doing what is best for our children and our career, or is it tangled up in expectations for ourselves? Do we feel like we're doing the best we can if we sacrifice ourselves for the sake of our families?
My conflicted feelings around pregnancy haven't changed since birth. We need more safe spaces for mothers to be more than one label. Spaces where moderation and self awareness are held in the same regard as selflessness and sacrifice, where we can embrace the gray areas of life instead of trying to make sense of it all. Where the title "mother" is just one of many ways to describe someone who is multifaceted, courageous, strong, empowered, imperfect. Safe spaces for mothers to be women and wives and friends and business owners and sisters and daughters.
So that's what I'm going to talk about on W&D. It won't all be heavy stuff; we will also be talking about children's decor and clothing design. We will talk about dirty socks and mistakes and the struggle that is real but also totally hilarious. There will photos and stories about August but the majority of his personal development will be shared with friends and family and sometimes my private Instagram account. I would love feedback regarding what topics we can discuss around motherhood! A couple topics I have on the back burner: learning to ask for help, postpartum depression, body issues, relationships, and building a support systems both before and after birth. I would love to hear what you'd like to discuss. Your stories and experiences really enrich this platform because without you, I wouldn't be here, working through these thoughts and feelings. So thank you for sticking with me, and coming back, especially as we move into new territories!
Image: 2ndTruth
Links: Solly Baby Wrap / Article Couch / Otto Fan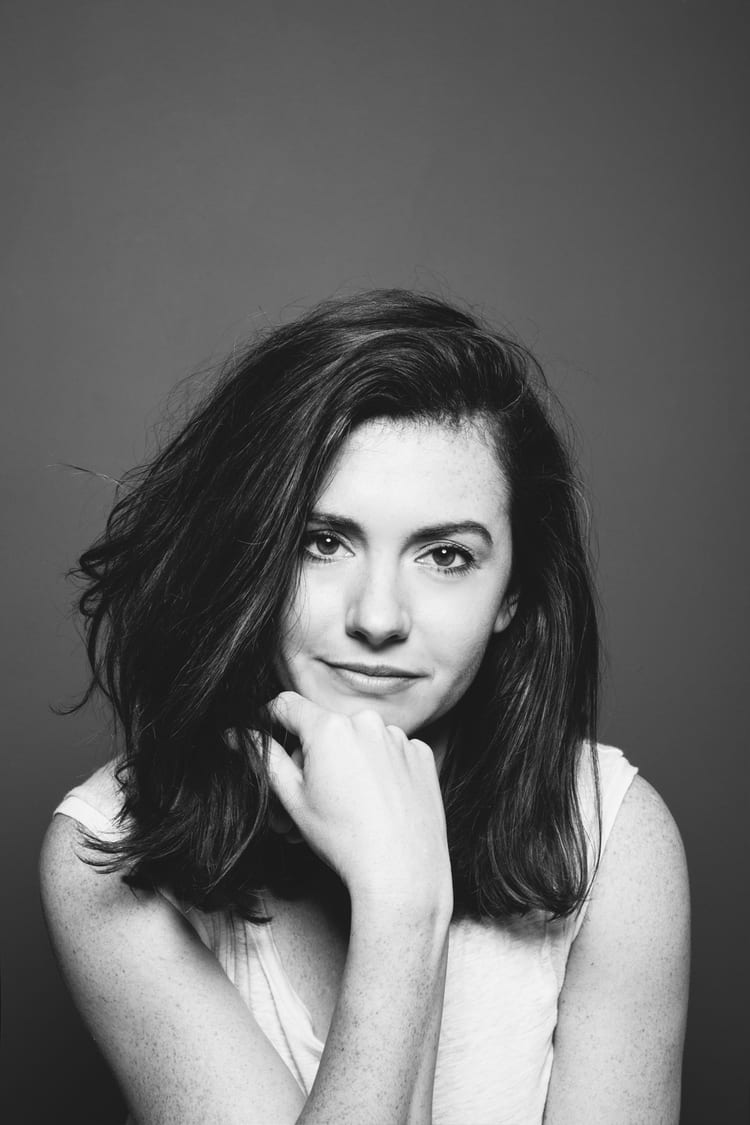 Kate is currently learning to play the Ukulele, much to the despair of her husband, kids, and dog. Follow her on Instagram at @witanddelight_.