Welcome to the city of lakes. Up here we're known for the amount of time we spend on/in/by the water. In fact, lake life doesn't stop when the summer is over. We keep on boating until it's safe to walk on the ice. Then, comes the hockey, the cross-country skiing, the ice fishing.
When you spend this much time on the water, you bring the party with you. Hosting at home can be complicated enough (especially for me, the one who is bad with lists and great at procrastinating). What's greate about hosting on the go is it's relatively simple and easy.

We teamed up with Black Box Wines to come up with some tips and tricks for hosting on-the-go and some yummy food pairings for you to try. Without further adieu, here are five ways to make your party on-the-go a hit.
ONE: Pack smart. For the hostess on the go, the right gear makes all the difference. Invest in a couple go-to bags that keep your cold things cold and your hot things hot. Pack ingredients in Ziploc bags to save space and keep your bags as light as possible. Backpacks are great for making fewer trips. If you host outdoors often, it may make sense to opt for reusable serving platters, cups, plates, etc. They create a nice atmosphere and are a great eco-friendly way to enjoy an outdoor party.

TWO: Prep first, assemble later. While the best recipes for hosting parties on-the-go are ones that require minimal prep work, it doesn't mean they have to be boring! Look for recipes using bright, colorful fruits and vegetables that allow for prep time well before you head to your location. Once you've arrived and dedicate a space to food and beverage, the recipes should be easy to assemble but special enough for guests to enjoy.
THREE: Forget the glass. Wine bottles are heavy and when you have multiple guests, hauling a case of wine through the outdoors is just not an option. Black Box Wines make entertaining easy with a portable packaging that can go with you and your guests to faraway places. Each 3L box of Black Box Wine is the equivalent of 4 regular bottles and stays fresh for up to 6 weeks after opening. It's perfect for entertaining a crowd, and I like knowing that any leftover wine will stay fresh on my kitchen counter.
FOUR: Be prepared. The outdoors are unpredictable, so it's important to make sure you're ready for anything– spills, recycling, trash, etc. Stock a backpack full of items like trash bags, wet wipes, tide pens, paper towels, pain killers, sun screen, compact umbrella and bug spray.
FIVE: Make it pretty but keep it simple. Food always looks great on white and flowers are always a good idea. Even if you're using paper plates and plastic cups, a nice tablecloth topped with a bouquet of flowers signals this is no ordinary picnic.
Now, for our wine pairings! We took these three dishes with us out on the water and they were a hit.
PAIRING ONE: BLACK BOX PINOT GRIGIO + PRE-MADE ARUGULA SALAD WITH GOAT CHEESE, PINE NUTS, AND QUINOA.
3 cups arugula
¼ cup quinoa
Olive oil
Lemon
2 ounces (¼ large) avocado
1 tablespoon sunflower seeds
Fill plastic cups with the ingredients starting with lettuce, followed by vegetables, then cheese, and finish with the cheese. Drizzle with olive oil and lemon. Place a lid on the plastic cup and put a fork through the straw opening. Alternatively, you can bring all the ingredients pre-chopped and toss once you are ready to serve. Serve and pair with Black Box Pinot Grigio.
Pairing Two: Prosciutto-Wrapped Pears with Brie and Balsamic Reduction
3/4 cup balsamic vinegar
1/4 pound prosciutto, thinly sliced
3 bosc pears (the green kind), halved and trimmed
In a small saucepan, add the balsamic vinegar and place it over medium heat. Bring the vinegar to a simmer and then decrease heat to medium-low. Cook for 5-7 minutes, and until vinegar is a syrupy consistency. Transfer to a small bowl and set aside. Note: balsamic will continue to thicken as it sits.
Slice pears into spears. Add a slice of cheese and wrap them in the prosciutto. Place a skewer in its center.
Using a teaspoon, drop small dollops of balsamic glaze on your serving dish. Place the prosciutto skewers atop the balsamic glaze and serve. Serve and pair with Black Box Chardonnay.


Pairing Three: Cabernet Sauvignon + Grilled Steak, Parmesan, Chimichurri Sauce
Marinade Ingredients
1/3 cup olive oil
2 cloves garlic, minced
2 Tbsp. red wine vinegar
1/3 cup soy sauce
1/4 cup honey
1/2 teaspoon freshly

ground

black pepper
Additional ingredients
2 pound flank steak
Kosher salt
Freshly ground pepper
Baguette, sliced
Chimichurri Sauce
1 cup fresh Italian parsley
1/4 cup fresh cilantro
1/2 cup olive oil
1/4 cup red wine vinegar
3 garlic cloves, peeled
3/4 teaspoon dried crushed red pepper
1/2 teaspoon ground cumin
1/2 teaspoon salt
Make the sauce and the steak ahead of time.
Score both sides of the steak with a sharp knife. Mix together the marinade ingredients. Add steak and marinade to a large freezer bag, seal bag, and turn to coat the steak well. Chill and marinate for at least 1 hour and up to overnight.
Preheat your grill. Discard the marinade and sprinkle each side of the steak with sea salt and freshly ground pepper. Place steak on the hot grill. When the steak has cooked to your preferred level of doneness, remove from the grill and place on a cutting board. Cover with aluminum foil and let rest for 10 minutes.
Cut into thin slices, against the grain, and at a slight diagonal so that the slices are wide. Place in a portable container for assembly on location.
Chimichurri Sauce
Puree all ingredients in a food processor until everything is well blended. Transfer to a bowl or container with an air-tight lid and cover until ready to use.
When you arrive at your location top each slide of baguette with a slice of steak and top with chimichurri sauce. Serve and pair with Black Box Cabernet Sauvignon.
Ed. note: This post was sponsored by Black Box Wine. The compensation received in exchange for placement on Wit & Delight is used to purchase props, hire a photographer and videographer, write/edit the blog post and support the larger team behind Wit & Delight.
While compensation was received in exchange for coverage, all thoughts and opinions are always my own. Sponsored posts like these allow for development of additional dynamic content to be produced, unsponsored. Thank you for supporting our partners!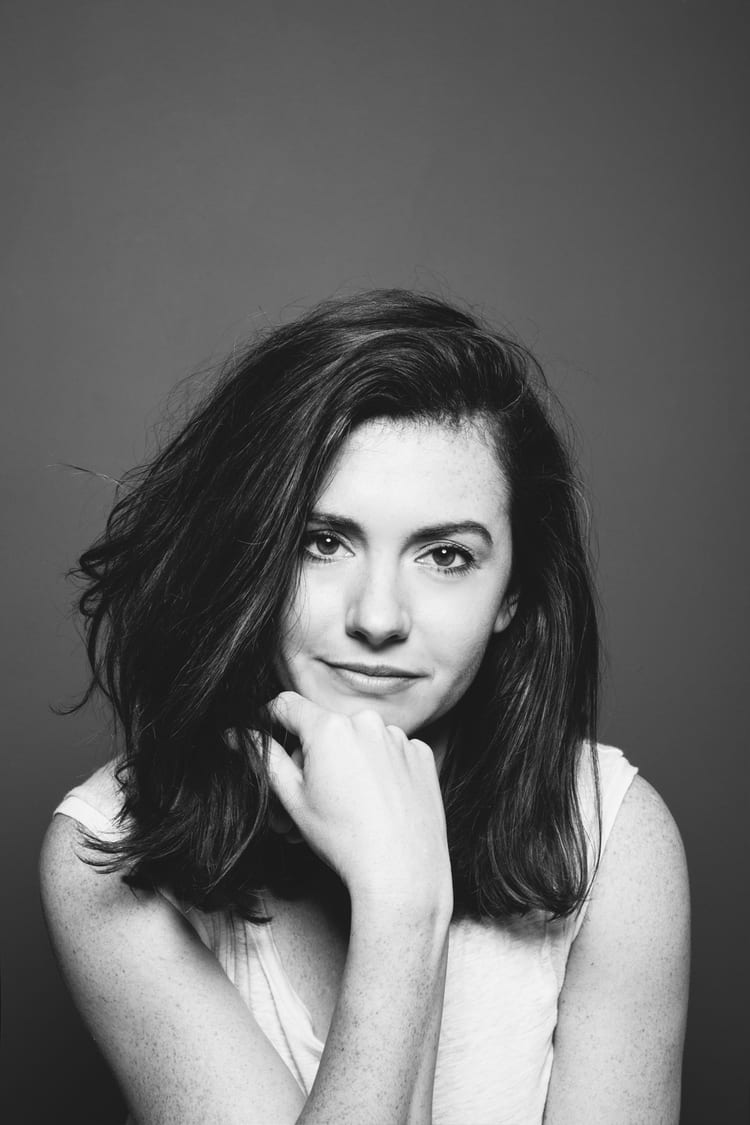 Kate is currently learning to play the Ukulele, much to the despair of her husband, kids, and dog. Follow her on Instagram at @witanddelight_.