I grew up the oldest of three children. For the first few years of my life I was the sun that my parents rotated around. I had their undivided attention and adoration. Admittedly, I don't remember any of this, but I used to imagine what life would be like sans a little brother and sister.
Eventually, my little sister arrived. And then a few years later, and with their attention even more divided, my brother made his appearance. All of a sudden I was competing for food, attention and (what I thought at the time) their love. Sibling rivalry was most notable during the holiday season.
This year, we expanded our little family, and I was ready for the grand tradition of sibling to come with the holidays. For almost two years, Winnie Bear, our first child, had our undivided attention, love and disposable income come Christmas.
I saw some initial signs of jealousy and fear on her sweet little face during the entirety of my pregnancy. She seemed to know what was happening, even before the very physical signs were there. She barely left my side during the initial phases of my pregnancy, lying on my belly and when the belly was too big for Winnie, wrapping her not-so-little body next to mine, as if to soak up as much attention and physical connection with me as possible.
Then we brought August home. She sulked. She avoided being in the same room as the baby. She slept. She paced around the house, with no real destination in mind, just looking for someone to pay attention to her. Watching Winnie's reaction, is how I imagine I behaved when my sister was brought home.
What started out as tolerance ("It seems as if you are staying, so I guess I'll have to make the most of it") is growing in to love. In the four months since Winnie has had a little brother, they both are incredibly interested in what the other is doing and how to interact with each other. August can't get enough of Winnie's tail and fur. His eyes light up whenever he sees her head his way. And Winnie? She will kiss him at every opportunity. Each time she sneaks one in, the squeals of delight from August make her tail wag more furiously than I've ever seen.
As a parent, I'm thrilled to see both of my kids get along so well, especially this year as we celebrate our first Christmas with both August and Winnie. Since this is our first holiday together, we thought it would be nice to present each of them with a gift from the other, a sibling present exchange. This is something that I remember my parents orchestrating when I was much younger, to try and quell the jealousy. I remember receiving a small bracelet "from" my infant brother during his very first Christmas. While I now know it wasn't really from him, as a parent I can understand they were trying to strengthen the bond between us kids. I also remember spending an afternoon alone with a parent shopping for my brother and sister, taking time to find the perfect gift, all while spending quality time with my mom or dad.
This year, Winnie is giving August a stuffed bear. One that may or may not be replacing a bear that Winnie destroyed when we first brought August home. August purchased a few items for Winnie, a durable rope toy that I think Winnie has had her eye on since our last dog park visit; a bandana to keep her looking sharp and a big box of PEDIGREE® DENTASTIX™ Treats, to keep her breath so fresh and so clean.
I want to capture all of the snuggles and close, family moments from this Christmas, and as much as I'm used to sloppy, smelly kisses from Winnie (sorry, Bear!!), August is still a little guy and I want him to maybe not experience that much dog just now. PEDIGREE® DENTASTIX™ has provided us with dental treats to help Winnie with (ahem) her dog breath. We tested out the treats during a recent holiday shoot, and I'm pleased to say that her breath was fresher than it had been in a while. Not only do we get fresher breath, they help reduce plaque and tartar build-up. (Admittedly, we've been lax on oral care for our dog in the last few months. I'm a horrible mother.) I can tell, but I'm not certain if August noticed a difference, he was too busy smiling and laughing at his "big sister".   
—
Ed. note: This post was sponsored by PEDIGREE® Dentastix Treats. The compensation received in exchange for placement on Wit & Delight is used to purchase props, hire a photographer and videographer, write/edit the blog post and support the larger team behind Wit & Delight.
While compensation was received in exchange for coverage, all thoughts and opinions are always my own. Sponsored posts like these allow for development of additional dynamic content to be produced, unsponsored. Thank you for supporting our partners!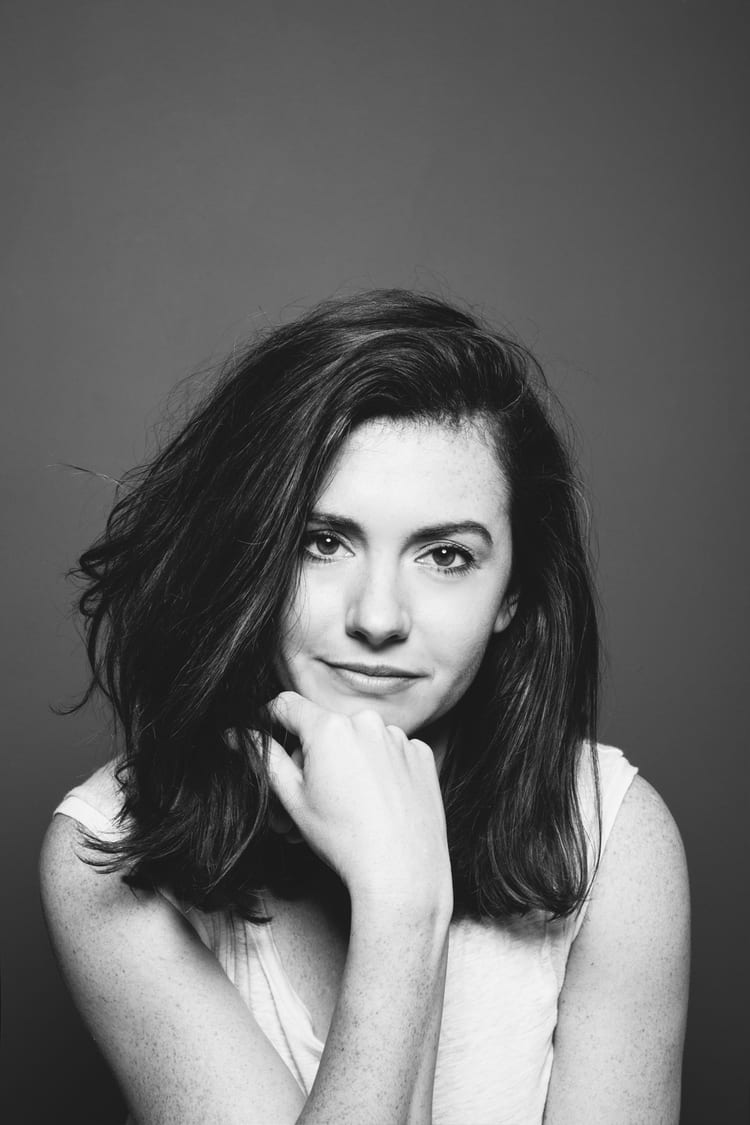 Kate is currently learning to play the Ukulele, much to the despair of her husband, kids, and dog. Follow her on Instagram at @witanddelight_.