BROUGHT TO YOU IN PARTNERSHIP WITH GODIVA.
*** THIS GIVEAWAY IS NOW CLOSED ***
It's that time of the year that I look back, and more often than not think, how is it already the end of the year? 2017, which seemed so distant, is less than a month away. This year has certainly been one for the books. Business has been good and what once seemed unbelievable, I've been able to expand my "little hobby" into a legitimate business, with a studio space and small staff. When I started doing this a few years ago, I never imagined myself having an office, let alone work and a team to run.
2016 has been a huge year for me personally as well (obviously, if you've been anywhere on this site or Instagram over the last few months). In becoming a mother, I've challenged myself to be more present at home and when I am with my family. I've set boundaries and am (mostly) sticking to them.
In this time of reflection, I absolutely know that I would never have survived all of the ups and downs of the past year without some truly remarkable people in my life. These are just a few of the key people that truly shaped my view of the world in 2016.
My Granddad. He passed away a little over a month ago, arguably during a time when we need his infectious positivity the most. When I'm feeling blue or down, I remember how he was always thankful for what he had, because it was his. I may not be perfect, but what I have in front of me is pretty amazing. I'm thankful his memory will always be synonymous with giving thanks.
Our nanny, Karen. When we had August, we decided we would try to get a nanny for the first year of his life. Neither of us are very good at creating structure at home, and we both knew that babies need structure. Karen's strengths mirror almost all of my weaknesses and it's been such a pleasure watching August grow and develop thanks to her dedication and patience. She's the glue that holds our family together!
My mom. Our relationship changed when August was born, and in so many ways I feel like I got to know her better after I became a mother myself. She stayed with us for 3 weeks to help around the house and I'll forever be grateful for her help and support during those first fragile weeks.
What they have done for me over this past year cannot be repaid, but I will do my very best to do so.
I'm partnering with Godiva to continue this infectious gratitude and generosity with those that have made a difference in my life. While I feel that I can't fully repay in kind, I will (attempt to) come close with Godiva chocolate. This year, Godiva has introduced a new line of chocolate, the Buche de Noel Chocolates – a new twist on a classic European holiday tradition. These chocolates, inspired by the classic French Yule Log Cake, these are light as air and are completely irresistible. (Ed Note: Seriously delicious. The brand sent us a HUGE FedEx box of chocolates that the entire staff of Wit & Delight devoured as soon as this shoot was complete.) The chocolates come in five different flavors including chestnut creme, hazelnut praline, holiday tea, intense dark chocolate and mocha creme. My favorite is, by far, dark chocolate (is there really any other choice?!).
Godiva is helping me to continue to pay forward the gratitude I am feeling this season. Their "Box That Keeps Giving" truly is the best of both worlds; the box is divided in two, with one box labeled "To Give" and "To Keep". Not only do I get to give the gift of chocolate, I get to keep a little for myself.
In this spirit, I want to share with you, dear reader, how thankful I am for you. Thank you for riding this crazy rollercoaster that was 2016 with me. The highs and lows, the rants (hello, Twitter feed) and quiet moments of pure joy that I've experienced this year have been shared with you. In this season of giving, I'm thrilled to be able to share Godiva's "Box That Keeps Giving" with one reader, selected at random*. To be considered, please tell me in the comments the individual(s) you would share this unique "Box That Keeps Giving" with and why. One reader will be chosen at random to receive the unique gift of Godiva's rich, Belgian chocolate; one side for you and one side to share with someone to whom you are grateful.
What I find most magical about gratitude is that once you experience it, you want to continue to pay it forward; to keep surrounding yourself with kindness.
*Giveaway will close at 12noon CST on Friday, 12/16/16. No purchase necessary to be considered. Multiple entries/comments will not increase odds of winning. Winner will be notified by Wit & Delight via email.
—
Ed. note: This post was sponsored by Godiva. The compensation received in exchange for placement on Wit & Delight is used to purchase props, hire a photographer and videographer, write/edit the blog post and support the larger team behind Wit & Delight.
While compensation was received in exchange for coverage, all thoughts and opinions are always my own. Sponsored posts like these allow for development of additional dynamic content to be produced, unsponsored. Thank you for supporting our partners!
—
Additional tabletop items courtesy of Unison: Dots Canvas Placemat // Gingham Napkins // Eve Brushed Glad 5 Piece Flatware Set  // Acacia Round Board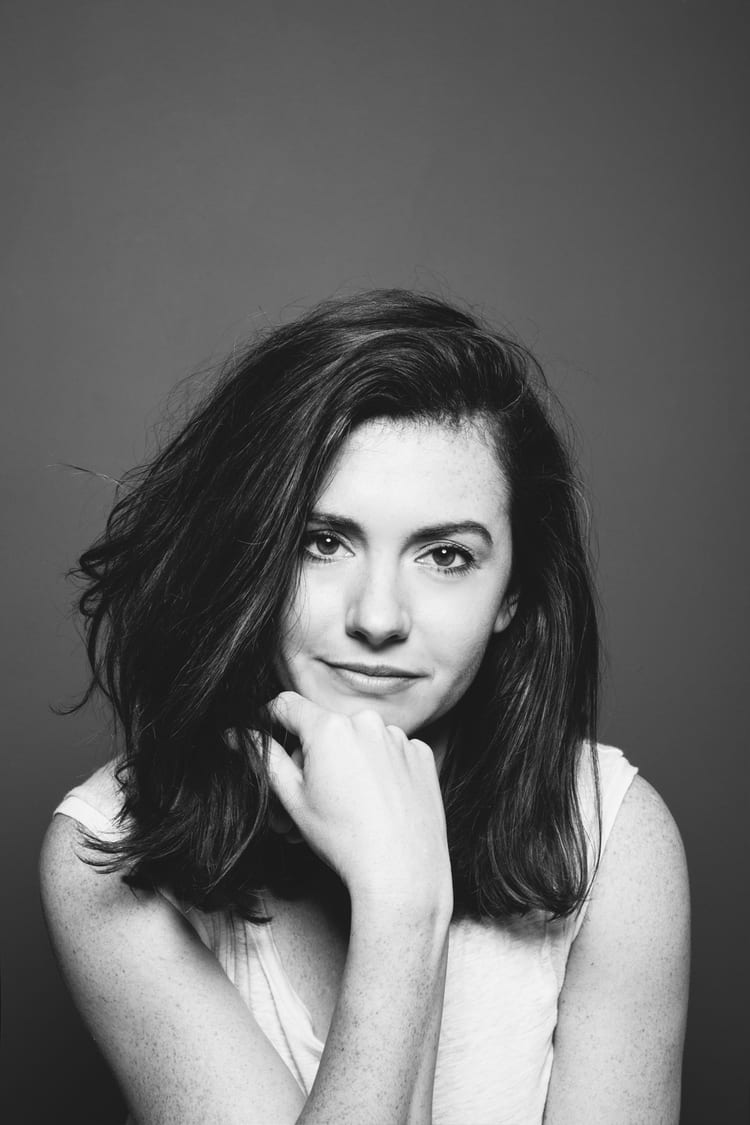 Kate is currently learning to play the Ukulele, much to the despair of her husband, kids, and dog. Follow her on Instagram at @witanddelight_.