My studio mates and I were chatting about client communication the other week, and Colleen (otherwise known as 2nd Truth) mentioned this article on women's tendency to overuse the word "just." It got me thinking about my experiences in consulting and how different my language and tone tends to be based on who I'm working with.
I've always felt women have particular advantages in working environments. High levels of emotional EQ, collaborative working style, active leadership techniques, etc. Softer language is often used in delivering feedback and critiques, but are some of our language choices selling ourselves short in the eye of our superiors?
When you start thinking about the words we use to soften our language, they begin to reveal a lot about how we view ourselves in the workplace. The words "just" and "but" and "try" all diminish the quality of our input and ability to complete tasks. They muddy expectations and downplay authority.
I put together a list of words and phrases I use to a fault.
Wit & Delight's Words to Watch (And How to Quit Them)
1. But (Say "and" or "while" instead)
When you use "but" you create conflict that doesn't exist. Replacing "but" with "and" or "while" so you have the opportunity to think about how you can deal with both parts of the statement.
Example:
I want to launch a new product line, but I have to spend my time writing for the blog.
vs:
I want to launch a new product line, and I have to spend my time writing for the blog.
How to quit: Changing "but" to "and" helps you look for two positive outcomes, rather than looking for reasons you can't reach a goal or complete a task.
2. It's been busy. (Say "I apologize for the inconvenience" instead)
No one likes excuses, and it puts you on the defense. Don't apologize for doing your job, apologize when it is merited.
How to quit: Acknowledge the issue rather than brushing over it. Try using the phrase "I apologize for the inconvenience" and move on.
3. Does that make sense? (Say "Do you have any questions?" instead)
Ending your statement with "Does that make sense?" is asking for validation and undermines the value of your input.
How to quit: Asking for validation takes away from your credibility on the subject.
4. Have to (Say "going to" or "want to" instead)
Using "have to" makes it sound like you don't have a choice in the matter or you're under pressure to complete something against your will.
How to quit: Replacing this phrase with "want to" gives you a choice in the matter! Obviously, this doesn't always work when it pertains to work, but the sentiment is worth nothing.
5. Try (Banish this all together)
"Try" suggests you're not sure you're able to complete the task. We use the word "try" when we're not being completely honest about the ask or maybe we're aware we're overcommitting ourselves. When someone uses the phrase "I'll try to make it" I assume they're not coming. It's a great example of not being clear about your intentions.
How to quit: Be direct and manage expectations. There's nothing to lose when you are realistic about what you're able to do, and if you happen to deliver on the task that wasn't required, you gain more than if you simply completed what was asked of you.
6. Just (Banish this one, too.)
Here's an excerpt from the article that inspired this post:
"I am all about respectful communication. Yet I began to notice that just wasn't about being polite: It was a subtle message of subordination, of deference. Sometimes it was self-effacing. Sometimes even duplicitous. As I started really listening, I realized that striking it from a phrase almost always clarified and strengthened the message.
And as I began to pay attention, I was astonished — believe me — at how often I used the word.
I sent a memo to my work teammates about the "J" word and suggested a moratorium on using it. We talked about what it seemed to imply — everyone agreed — and how different that message was from the way we saw ourselves: trusted advisers, true partners, win-win champions of customer success."
Using the word "just" before a declaration diminishes the intent. Why make your actions appear smaller or less significant?
How to quit: Remove it all together. Challenge your colleagues to do the same and call you out when you let it slip. You'll be surprised how much your communication changes when you begin to remove the word.
7. Should (Don't use "should" on yourself or others)
This word can quickly become a shaming device for a moral judgment or habit you're guilty of indulging. It is particularly divisive when you use "should" to others.
Example:
You should stop smoking. You'll make yourself sick!
vs:
I want you to stop smoking. I'm so scared you'll get sick.
How to quit: Beware of how you use this word to put yourself down and how you use it to let yourself off the hook instead of committing to something you want to achieve.
8. Really? (Say "That's surprising" or "I had no idea" instead)
This word is often used to express interest or surprise when it does imply that you're questioning the validity of someone's statement.
How to quit: If you do have a follow-up question or need more information, by all mean, ask.
9. I'm no expert but… (Get rid of this one, too)
Women are particularly prone to use qualifiers when presenting their ideas. We want to avoid coming off as too pushy or cocky, or maybe we're worried about being wrong. It's natural to fear this, but the reality is it won't cost you your job or reputation. Regardless, prefacing a statement with a qualifier reduces the credibility of everything that follows.
How to Quit: Some experts suggest taking a deep breath to collect your thoughts before speaking or taking some time to pause before continuing with your point. I've found purposeful pauses help show you're deliberate with your words, giving them a greater impact.
10. No worries. (Say "You're welcome" instead)
When someone thanks us for doing a favor or for putting in extra time and effort into a task, instead of saying thank you, we often use the phrase "no worries" diminishes your role in solving the matter.
How to quit: Saying "You're welcome" is a direct way to acknowledge what you did for someone else had value, merit, and should be noticed.
Even as I was writing this post, I found myself using many of these words in my writing. Take the day to pay attention to words you use to connect your ideas. What happens if you remove them? Are you more truthful? Are you thinking about your ideas more clearly?
Sign up for our email newsletter for this week's printable featured trigger words and suggestions for their replacement. We designed them to keep at your desk so you can reference them quickly and work to shift your words from disempowering to language that brings a more empowering way of communicating.
Image by 2nd Truth // Design by Wit & Delight
Original Article: "Just" So No by Ellen Leanse via Women2.0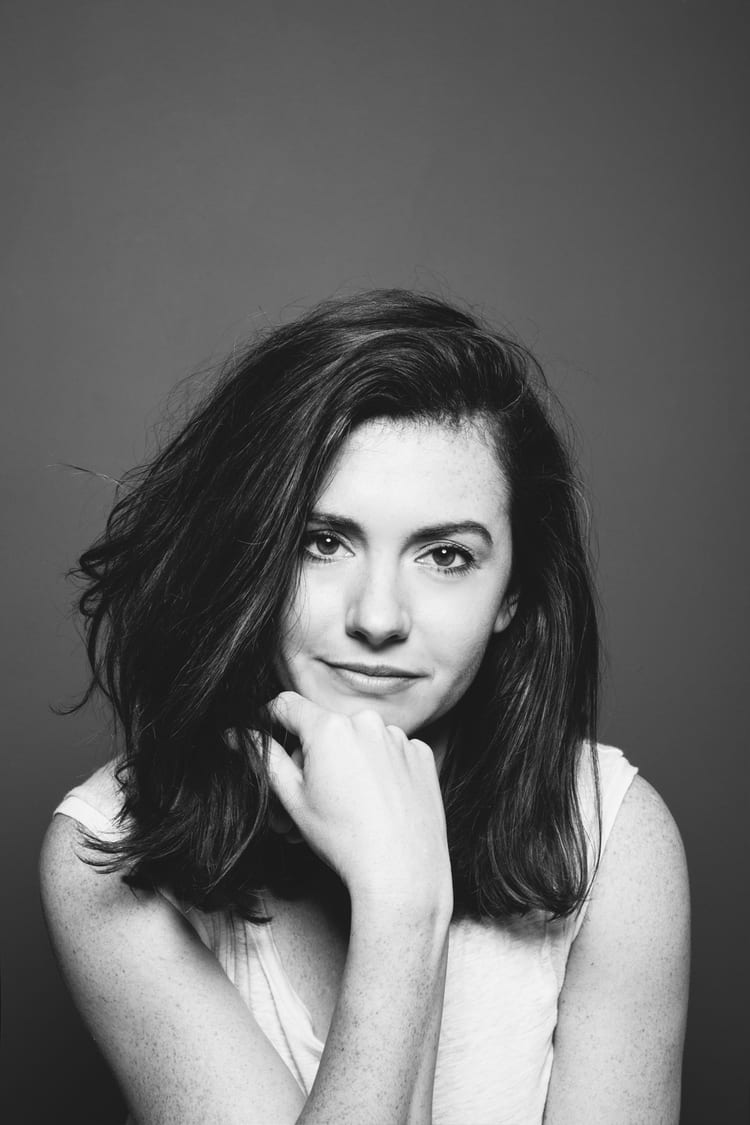 Kate is currently learning to play the Ukulele, much to the despair of her husband, kids, and dogs. Follow her on Instagram at @witanddelight_.