---
We spend most of our time on this earth learning how to be human. How to feed ourselves and maintain good hygiene. How to navigate our way through school and then through college. How to fake it those first years of adulthood and how to handle the uncertainty that comes with being on your own. We learn what we need from a partner and how many seconds, hours, or days to wait before sending an after-the-first-date text. We learn how to fall in love and subsequently, how to fall apart. We learn how much alcohol is needed to be tipsy enough to sing karaoke but not tipsy enough to fall face-first into the microphone. You know, important life skill stuff.
One lesson most of us fail to master is taking on too much at once. Someone once told me, "We all have a plate, some are smaller or bigger than others. We can only balance so much on this plate, and when we misjudge its size and our ability to balance, we find ourselves overwhelmed by its weight, unable to keep the contents from spilling." This is the risk we take when chasing the idea of having it all.
Those words, having it all, spark intense debate. Some believe having is all is about making your own definition of what having it all means. Others believe it is an idea sold to us without the tools (or societal norms) to achieve it.
A few years ago, a lot of fuss was made over Randi Zuckerberg's thoughts on having it all as an entrepreneur. For all the articles out there designed to perpetuate the idea we can juggle our emotional, physical, and intellectual needs, this tweet cut right through the noise:
"The entrepreneur's dilemma: Maintaining friendships. Building a great company. Spending time w/family. Staying fit. Getting sleep.
Pick 3. " — @randizuckerberg
Randi's words certainly felt like a punch in the gut to me, the new mother hell-bent on seamlessly sliding motherhood to the top of my to-do list like it was NBD. I had the grit, I had the vision, but found it took twice as much energy to keep up relationships the same way I did before having a baby. But this wasn't a baby problem or a motherhood problem. I had been burning the candle at both ends for years, thinking that my life was better because I juggled more, not less. It wasn't that I just had a baby, it was that my priorities had changed– a common occurrence one experiences as they transition from late 20s and enter their 30s.
Here I was, tired and irritated and driving my husband a little crazy. What was worse? I had forgotten that it wasn't normal to be tired and irritated and at odds with your No.1 fan.
Work, Family, Fitness, Friends, Sleep. Turns out having it all is exhausting.
After waving my white flag, I sat down to think about a smarter way to prioritize my focus. I understood why we can't give all these things 100% attention, but they all felt equally important. Where does one even begin to choose?
That's the million-dollar question.
I've spent some time thinking about how I could approach work with more focus and still have a well-rounded life. In searching for answers to how to balance my own plate, I've been working on developing a series of questions to cut through all the clutter that surrounds me, and pick my 3. It's a relatively simple three-step process that has forced me to sit and write down what I need when I'm feeling out of control.
Define what you need emotionally, physically, and intellectually.
At the most basic level, it's important to understand our practical needs. Physical safety, emotional connection, and intellectual stimulation. When you're a kid, this meant having a place to call home, family and friends to claim, and a hobby or two. Then you grow up and things become more complicated. These are the three questions I ask myself:
Emotionally, I need________________________.
Me: Emotionally, I need family to connect deeply with; one or two people. I need to be heard and understood and supported by someone I trust completely.
Physically, I need__________________________.
Me: Physically, I need sleep to be well-rested and level-headed. I need to have a clear mind so I can focus on making smart and strategic decisions that will benefit my team and my business initiatives.
Intellectually, I need______________________.
Me: Intellectually, I need work to make a difference in my community. I follow my curiosity and gain energy and excitement from others.
How would you answer these questions? Take the time to think about the questions and answer them honestly. It takes practice to be vulnerable, even when no one is looking.
Manage expectations with an 80/20/20 approach.
Take these three statements and rank them 1-3, from most important (1) to least pressing (3). This will give you an idea where you need to put your focus at present.
For many of us, it may be work. For others, it might be asking for help or dedicating your free time to fitness and health. What's important to remember is that we cannot focus all of our attention to just one need. My challenge is that I'm either totally focused on one thing, or I'm giving all things half my attention. Neither of these focus on balance. Back to the plate analogy, we were recently given a set of plates for August, with the plate divided into three parts for food; one large section and two smaller ones. These plates are my physical reminder of how to achieve a well-rounded life.
Give yourself a timeline.
Because each of these aspects of your life is important, giving yourself a timeline allows you the opportunity (and permission) to take a break from what you might feel obligated to prioritize, and focus on what you really need based on your rankings. By writing down a timeline, you are committing an hour, a day, a month to the need that is most important, while not giving up on everything else.
This timeline has helped me immensely. Coming back to work after having a baby is tough enough, without having to worry about also running a small business. For the first few weeks (or months) I was so focused on keeping W&D moving, that I started to resent my time and work and felt sad during my time with August. By sitting down with this exercise, I realized that I needed to prioritize family above physical and intellectual needs for a time. I set some boundaries (that's a whole other blog post) and established a timeline that allowed me to focus on home for a few weeks during the holidays. Coming back to work last week, I felt recharged and I'm ready to dive back into fulfilling my intellectual and physical needs.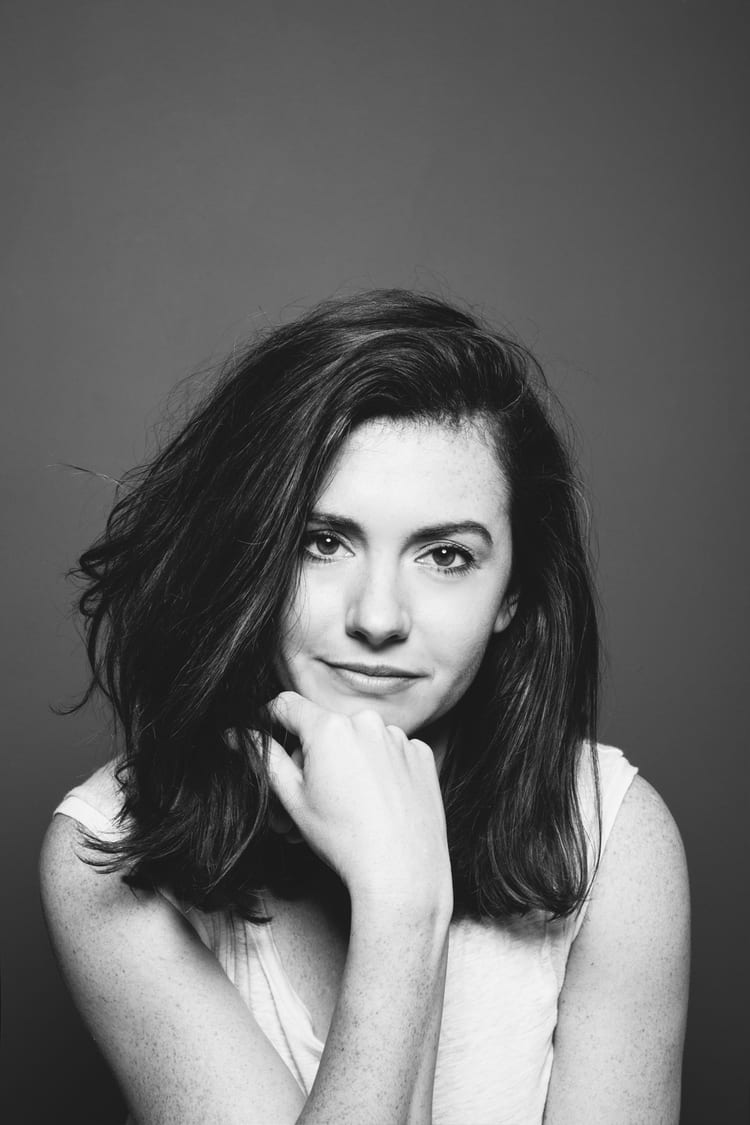 Kate is currently learning to play the Ukulele, much to the despair of her husband, kids, and dogs. Follow her on Instagram at @witanddelight_.