---
I've been spending a lot of time in the kitchen. Cooking is a form of therapy for me, and while I'll go to great lengths to avoid cutting corners because most of the time the effort pays off in the form of taste, there are moments when the effort doesn't reap rewards. As we head toward the end of summer, I'm reminded to stop and enjoy the lingering sunlight and balmy temps. Our little 12 month-old is a summer baby through and through and while I prefer winter, I'll happily embrace summer just to see his face light up as he plays in the grass. This means more time outdoors and less time hovering over a mixing bowl.
We recently worked on a content project with a tea company who was looking for really lovely outdoor entertaining imagery. We really went for it with the ambiance, which meant pulling back on the food and doing the entire picnic with store-bought ingredients. I loved these images so much, I thought it would be great to pull together an entertaining post inspired by the way I entertain at home!
Here's how to pull together an elegant backyard picnic without turning on your stove:
Keep the menu simple. Everyone loves a charcuterie plate. It's basically a huge, deconstructed Italian sandwich, and I thought it would be fun to add a few more substantial ingredients to the typical charcuterie to make it more filling.
Focus on the protein. 5 ounces of charcuterie per person with lots and lots of bread, since this is dinner.
Mix up the textures. Include hard meats, a pate, and something tangy like a seared sausage. Also, consider adding cooked shrimp (served super cold) and hard boiled eggs.
Add CHEESE! Keep it regional and mix up the textures. Go creamy, firm, and with something blue and funky.
Accompaniments make the plate. I like to add capers, mustard, olives, honey, nuts… things that make it easy to customize or cleanse the palate.
Invest in classic serving ware that works for elevated casual dining. I've been collecting white and blue plate, blankets, and napkins because they're so easy to mix and match. It doesn't matter if the pattern doesn't match or the plates aren't exactly the same size! And it still feels elegant.
Dress up simple drinks with garnishes. We paired ice tea with slices of big juicy peaches and served them over ice.
A few small details go a long way. I found some super cute grass fans at an antique shop and thought they'd be great to keep at the house for when we entertain outdoors. It's a thoughtful way of taking care of your guests and you can reuse them for years to come.
All in all, if you buy quality ingredients and make a few decorating and food pairing decisions that make an impact, you're able to throw together a beautiful, last-minute outdoor feast that makes for a lovely way to spend a summer night.
---
---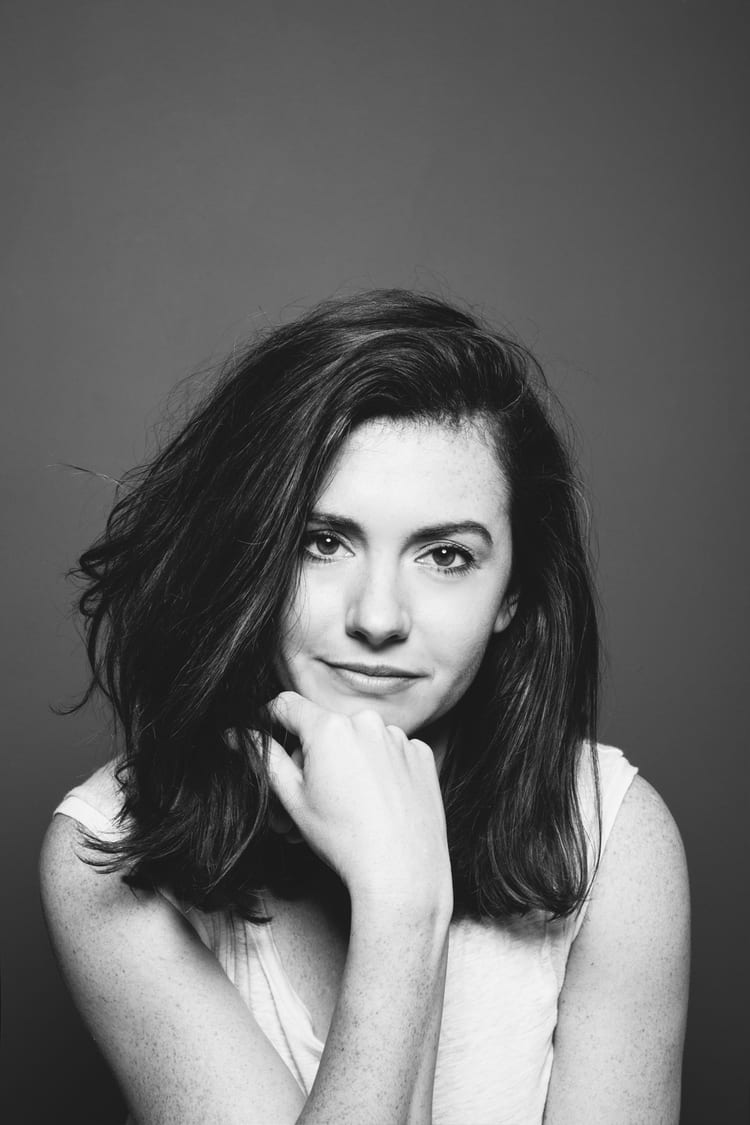 Kate is currently learning to play the Ukulele, much to the despair of her husband, kids, and dogs. Follow her on Instagram at @witanddelight_.