---
Ready or not, it's almost winter. And while I love feeling the crisp wind on my face and listening to the crunch of leaves underfoot and seeing the first snowfall, I also have a bit of anxiety this time of year. Fall lasts only so long and then comes the holiday season. It's not the family or festivities that sends me into a mini panic – it's my own set of ridiculous expectations that send me into a tizzy.
After years of composing Pinterest-worthy tablescapes for a living, I don't think I have the energy this year in my personal life. This holiday season, with a very active one-year-old and being very pregnant, I need to cut myself a little slack, without cutting corners. So I present to you, dear reader, six incredibly simple ways to create a stunning (and Insta-worthy) tablescape, without spending too much time (or losing your sanity).
Don't Reinvent the Wheel – Start with a traditional place setting and go from there. Plates, flatware, and stemware arranged neatly on a clean table(cloth). Once you nail this, everything else is icing on the cake. Insider tip: invest in timeless pieces that work from season to season, and that last forever. Neutral colored plates and flatware allow you to effortlessly move from one seasonally appropriate tablescape to another simply by adding a new serving tray or runner.
Think Outside the Centerpiece – I'm not knocking traditional bouquets or vases, but if you want to elevate your tablescape, consider something different. Continue to support your local farmers' market or the florist down the street for seasonal blooms and greenery, but instead ditch the vase and place blooms on an elegant runner. Or instead of one large vessel with floral, incorporate tiny bud vases in a row the length of the table filled with bright blooms or individual greens. If you have little ones that want to help set up for holiday gatherings, placing greenery on the table or florals in bud vases is a great way to incorporate the help of little hands.
Work Seasonally – In tandem with experimenting with your centerpiece, consider the time of year and what is at your disposal. Seasonal florals, greenery, and fruits and vegetables all can make dynamic and stunning tablescapes. Don't have extra time to hunt down the perfect pinecone? Check out JOANN stores or online to incorporate nature without getting your hands dirty.
The Devil's in the Details – Customized place settings add a touch of elegance and make your guests feel welcome. I partnered with JOANN to develop a simple but chic name tag that can instantly set the tone for any gathering.
Consider Bespoke Items – or in other words, customize a piece, specifically for the gathering. One of my favorite (and easiest!) ways to make events feel unique are custom napkins. Napkins are an incredibly simple way to add a bit of personality and a pop of color or texture to your tablescape. I also partnered with JOANN to create a simple tutorial on how to create custom napkins over on Pinterest.
Lastly, Keep it Simple – Minimalism always looks chic. Remember, tablescapes are truly there as a backdrop to the food. Channel all that innate perfectionism into the meal (or cater to save yourself all the stress!).
For more simple ideas to elevate your holiday decor this season, check out these Pinterest tutorials on how to create a Custom Linen Napkin, Festive Holiday Wreath, and a Tailor-Made Ornament.
—
Ed. note: This post was sponsored by JOANN. The compensation received in exchange for placement on Wit & Delight is used to purchase props, hire a photographer, write/edit the blog post and support the larger team behind Wit & Delight.
While compensation was received in exchange for coverage, all thoughts and opinions are always my own. Sponsored posts like these allow for the development of additional dynamic content to be produced, unsponsored. Thank you for supporting our partners!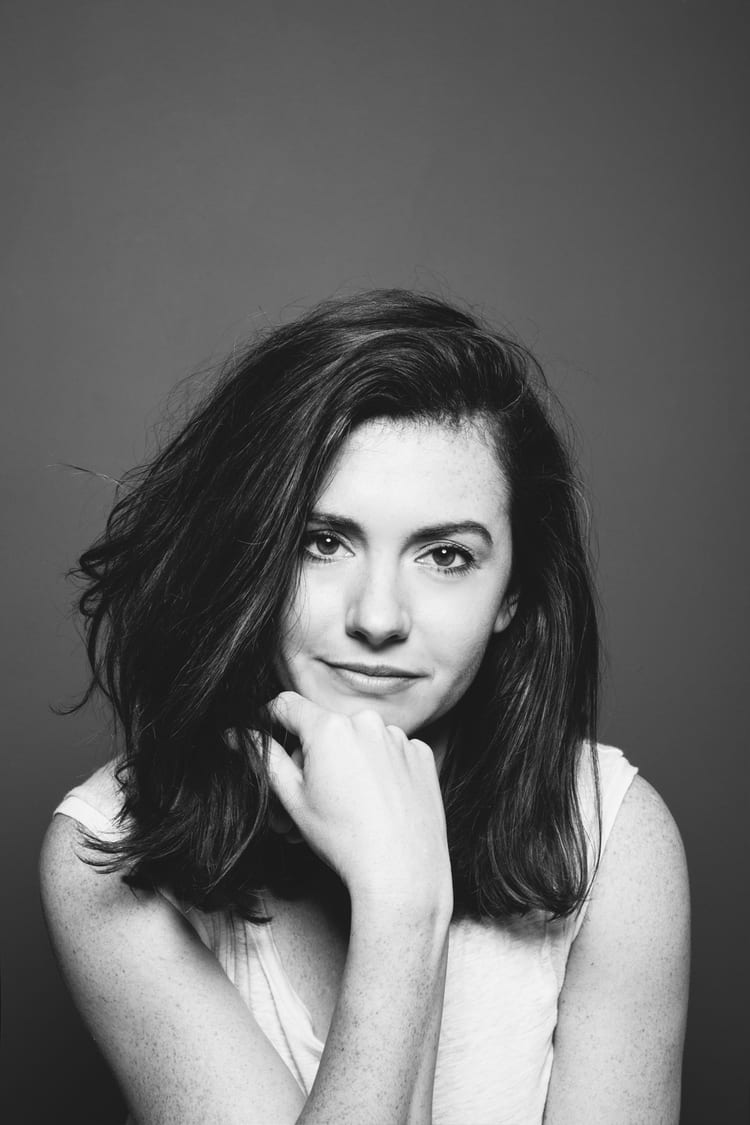 Kate is currently learning to play the Ukulele, much to the despair of her husband, kids, and dogs. Follow her on Instagram at @witanddelight_.