---
Brought to you by Monica + Andy and Interior Define
Photography by Judith Marilyn
*Giveaway is closed* We have partnered with Monica + Andy and Interior Define to give away furniture and a new kids wardrobe to one lucky reader. Check out the end of the post for information on how to enter!
The last time I got drinks with friends who had kids, I took a little survey. I wanted to get a sense of how many of them felt they had "given in" to the kids regarding their stuff– you know, the very slow accumulation of the toy boxes and trucks and bean bag seats and brightly colored car towers. I myself had just purged toys after Christmas just to make room for the new items we had purchased and I felt a little guilty about donating nearly half of all the toys in our home. 2018 was the year of survival with 2 under 2 and with that came lots of stuff to provide quick periods of distraction for the kids.
After assessing the growing mountain of toys in all corners of our home, Joe and I approached selecting all our purchasing decisions differently. We looked for toys that would store easily, high-quality items like Brio sets that would keep August's interest over time. We also looked for ways to create a dedicated play space in our main living areas so we could keep an eye on them while allowing them to play alone– a rather new phenomenon that makes me so happy I may or may not have shed a tear.
Enter Interior Define x Monica + Andy's new line of high-quality kids furniture! We've been big fans of Monica + Andy ever since Bennett was born and many of their items have lasted both the test of time, style, and wear and tear. The durability of Monica + Andy combined with the sleek design of Interior Define is a winning combo sure to fit in any room (even the living room). Interior Define and Monica + Andy graciously gifted us a chair and sofa before the launch of their new collection (available for the first time TODAY) and the whole family loved them.
Joe and I were pleasantly surprised by the substantial weight of the furniture (it won't slide around when your 2-year-old throws his body onto the sofa) and we loved how easy it was to put on the washable slipcover– an important feature when you have kids. The size is large enough to not look dinky when placed in a living room and for a parent to sit alongside their toddler for reading time. Right now, our Interior Define x Monica + Andy pieces are living at the studio while we plan our sunroom expansion. We can't wait to bring these home for the kids to enjoy! Until then, they have a special place to hang out when they come with me to work.
Now for all the details regarding the product line! Monica + Andy and custom furniture brand Interior Define teamed up to create a furniture solution that would please both parents and kids. The line includes three pieces: sofa, chair, and chaise, all upholstered and to be covered with a slipcover. Fabrics offered include 4 popular Monica + Andy prints and 15 solids.
The collection is available today at https://www.interiordefine.com/monicaandandy and each piece is made to order.
And, if you're interested in winning your own piece, we're giving away an Interior Define x Monica + Andy Chair (or credit equivalent to put towards another Interior Define x Monica + Andy piece) and a $250 Monica + Andy gift card to shop their limited edition pieces to one lucky follower. Head on over to our Instagram page and to enter follow @Witanddelight_ @Monicaandandy @interiordefine and tag your friend in the comments. We will be selecting the winner on Monday 2/4! Good luck!
Links to the products:
Monica + Andy Basics Collection
The Basics Collection Bundle — Grey + White Stripe
Ed. note: This is a sponsored conversation written by me on behalf of Monica + Andy and Interior Define The opinions and text are all mine. The compensation received in exchange for placement on Wit & Delight is used to purchase props, hire a photographer, write/edit the blog post and support the larger team behind Wit & Delight. Sponsored posts like these allow for the development of additional dynamic content to be produced, unsponsored. Thank you for supporting our partners!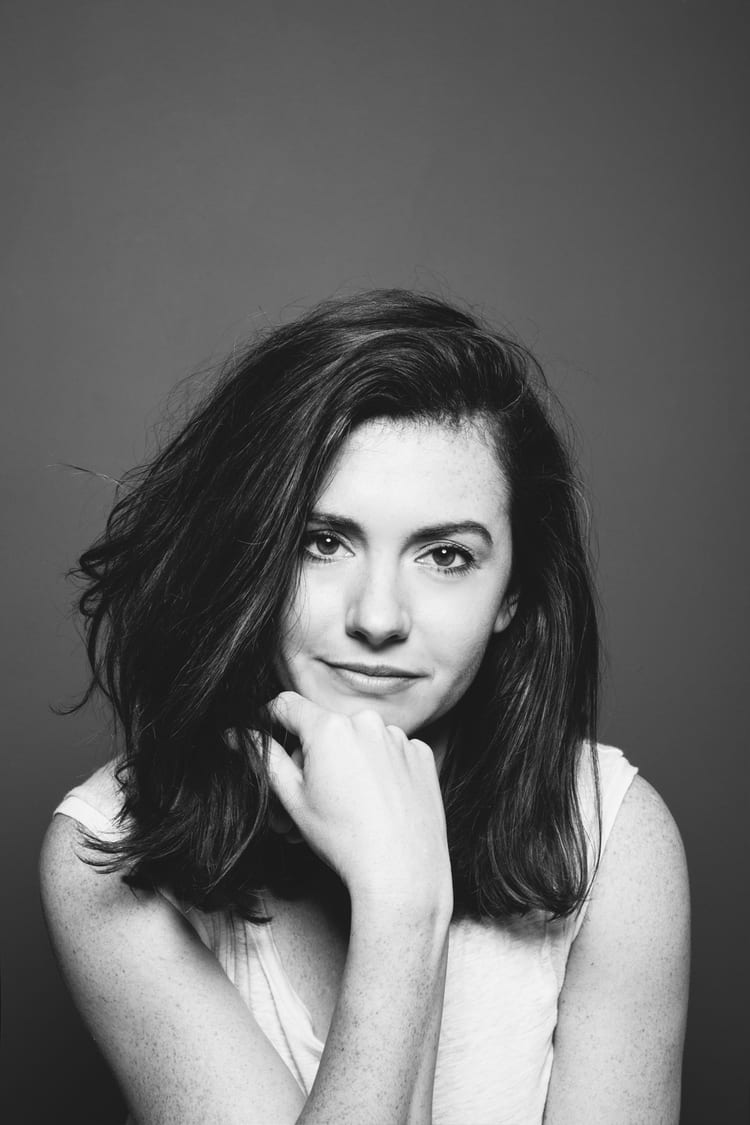 Kate is currently learning to play the Ukulele, much to the despair of her husband, kids, and dogs. Follow her on Instagram at @witanddelight_.