---
Oh, Santa Fe. You won my heart over as soon as I caught a whiff of pinion wood in the air. Joe and I recently traveled to Santa Fe to celebrate our five-year anniversary. I was feeling desperate to explore somewhere new and I had heard rumblings here and there from other designers who found the landscape, art, and overall vibe of Santa Fe to be particularly restorative. Consider this list curated by the collective W&D community– I have to thank Travis Ladue, Annika Kaplan, and Brad Surcey for their recommendations. This list has a little something for everyone but is particularly exciting for designers, photographers or anyone who is obsessed with vintage rugs, crystals, and a little magical folklore from one of the oldest inhabited cities in the United States.

Where to Eat

Upper Crust Pizza: Totally worth the stop! The crust was light and fluffy and while there was nothing new or innovative about the items on the menu, we went back for seconds.
The Shed: A local landmark and institution! The Shed has been around since 1953 and located right in downtown Santa Fe. The historic patio dates back to 1692 (!!!), when the king of Spain gave his property to Captain Diego Arais de Quiros as a way of saying "hey, thanks" after they conquered the territory (yikes). Today, the landmark is sun-filled and brightly colored with greenery, roses, and local plants; you'll find it packed with locals and tourists alike enjoying all the Santa Fe has to offer. Get the Red Chile Enchiladas with a Margarita! If you are worried about getting a table, go right when it opens at 11 am.
Cafe Pasqual's: We had a great breakfast here! It's always packed so expect a little wait— it's worth it.
Modern General: A lovely general store meets cafe, perfect for grabbing a smoothie or baked goods. You'll find a selection of lavender soaps, kitchen utensils, and coffee cups in this bright and friendly space. The food is healthy and the selection of goods for your home is chemical-free and made humanely with sustainable materials.
Geronimo: Go here for dinner! It's super cozy and located in a 300-year-old adobe. It's considered one of the best restaurants in all of Santa Fe. We weren't lucky enough to dine here during our trip but it certainly is on our list for next time!
The Compound: Another very popular restaurant in Santa Fe. The menu is inspired by region ingredients with a Southwestern-meets-Mediterranean focus. One of the most popular menu items is also the most affordable! The burger is AMAZING and if you don't have a reservation, you can get in right when they open and be able to enjoy the bar menu.
Where to Shop and What to Buy
When you come to Santa Fe, leave room in your bag for the following: Pinon incense, textiles, rugs, vintage turquoise jewelry, crystals, baskets, natural soaps made from lavender, and local honey.
Shiprock: The most incredible vintage and contemporary art, jewelry, and home furnishings the city has to offer. Expertly curated by Jed Foutz, the shop is located in the historic Santa Fe Plaza. Expect to get a pure sense of Foutz' deep-rooted love for collecting Native American art and textiles. It was one of my favorite shops, and hands-down a must-see for anyone who has a love for rugs, vintage jewelry, and wants to connect with and support Native American artists.
Santa Fe Vintage: WOW is all I can say!! I am so glad we set up an appointment to look through this insane collection of vintage clothing. From vintage Levi's, cowboy boots, parkas, indigo-dyed quilts, and thick wool sweaters from Norway, it's shop owner's Scott Corey's eye that makes this massive collection so special. To book an appointment to shop his assortment, email santafevintage@gmail.com.
Santa Fe Vintage Outpost: If you don't have time to make an appointment with Scott, you can visit a smaller selection of vintage goods at Santa Fe Vintage Outpost. There is an amazing selection of vintage jewelry curated by co-owner Julienne Barth. Do not skip this store!
The Rainbow Man The Rainbow Man has been a staple in the Santa Fe Plaza since 1945 and has an incredible collection of vintage and antique turquoise jewelry, pottery, and artwork created by local Native Americans. I loved the collection of textiles, which includes early Rio Grande, Chimayo, and Mexican weavings in traditional patterns.
Red River Mercantile: A modern man's guide to dressing for the elements and looking great in the process. We enjoyed chatting menswear with the owner, Steven Traer, and love his attention to detail and belief in only carrying brands that will serve its owner for decades to come.
The Farmer's Market at the Railyard: A must-see for anyone visiting on the weekend! Sample locally made salsas and honey, browse booths of handmade goods and enjoy a great cup of coffee from Sky Coffee, located just next door.
Santa Fe Clay: Both a showroom and artist studio, Santa Fe Clay showcases experimental ceramic art and hosts educational programs. The space is located in the heart of Santa Fe's historic Railyard district, right near the farmers' market.
Art & Museums
Georgia O'Keeffe House: If you can make it up here, it's a really incredible tour of O'Keeffe's home in Abiquiú. The historic adobe home and studio gives you a sense of how she lived and worked. The house itself inspired many paintings! The price is $40 per person. Get lunch at the Abiquiú Inn!
Ghost Ranch: Sign up for one of the landscapes tours by horseback! The location is incredible and the guides are wonderful. You are able to see where O'Keeffe sat to paint and how innovative her perspective was when you witness the landscapes for yourself.
Georgia O'Keeffe Museum: This is located in Santa Fe and is a great stop after you visit Ghost Ranch and O'Keeffe's home. General admission is $13. Be sure to check out the calendar to see if there are any fun happenings going on that day.
International Museum of Folk Art: I could have spent hours in the Alexander Gerard wing of this museum. I've always been really interested in folk art and what it tells us about the way we live and the things we use in our environment. This exhibit is like getting a glimpse of the world over centuries, piled on top of one another. It's visually stunning and worth revisiting, again and again, especially those who love pattern, color, and history.
Meow Wolf: Meow Wolf is an immersive art experience created in an old bowling alley by a group of artists in 2008. The goal is to transport the visitor into entirely new realms of existence through a storyline that you follow through curiosity and discovery. Even if it doesn't seem like your cup of tea, the creation of Meow Wolf itself is something anyone interested in art would find intriguing. I found myself going a deeper and deeper into understanding the nuances and connection between the stories being told and artifacts in the space and would say that the viewer gets what they put into the experience. You can merely go in and be delighted or spiral down an existential plot line that invites you to question your own relationship with reality. In a city that thrives on traditional styles, Meow Wolf is an answer for artists looking for a truer representation of what it means to live and work in Santa Fe, far outside its picture-perfect postcard reputation.
Where To Relax
10,000 Waves Spa: Jot this down as a must-do when you're in Santa Fe! Book a massage, stroll through the gardens, meditate, relax, enjoy the smells and sounds of the southwest.


Where to Stay
El Rey Court: Located outside of downtown Santa Fe, El Rey Courtn is a converted motel that is both trendy and affordable. You probably have seen it on the 'grams. The rooms have few frills but it's great for those of us on a budget, especially when there is so much to see and experience outdoors!
Inn of 5 Graces: If this trip is a special occasion or you have a big travel budget, a stay at the Inn of Five Graces is an absolute dream. We were celebrating our 5 year anniversary and the staff made our stay extra special. The rooms are layered with patterned textiles, rugs, pillows, and colorful tiles sourced from all over the globe. It's a mashup of design sensibilities that is still decidedly southwestern. The most charming part of the whole experience might be the location. Housed in a historic adobe on one of the oldest inhabited streets in America, there is a sense of magic that you feel when you're staying in one of their rooms. Highly recommended for a memorable experience!
Anything we missed? Comment below to help our readers make the most out of their trips!
Illustration by Raquel Benedict for Wit & Delight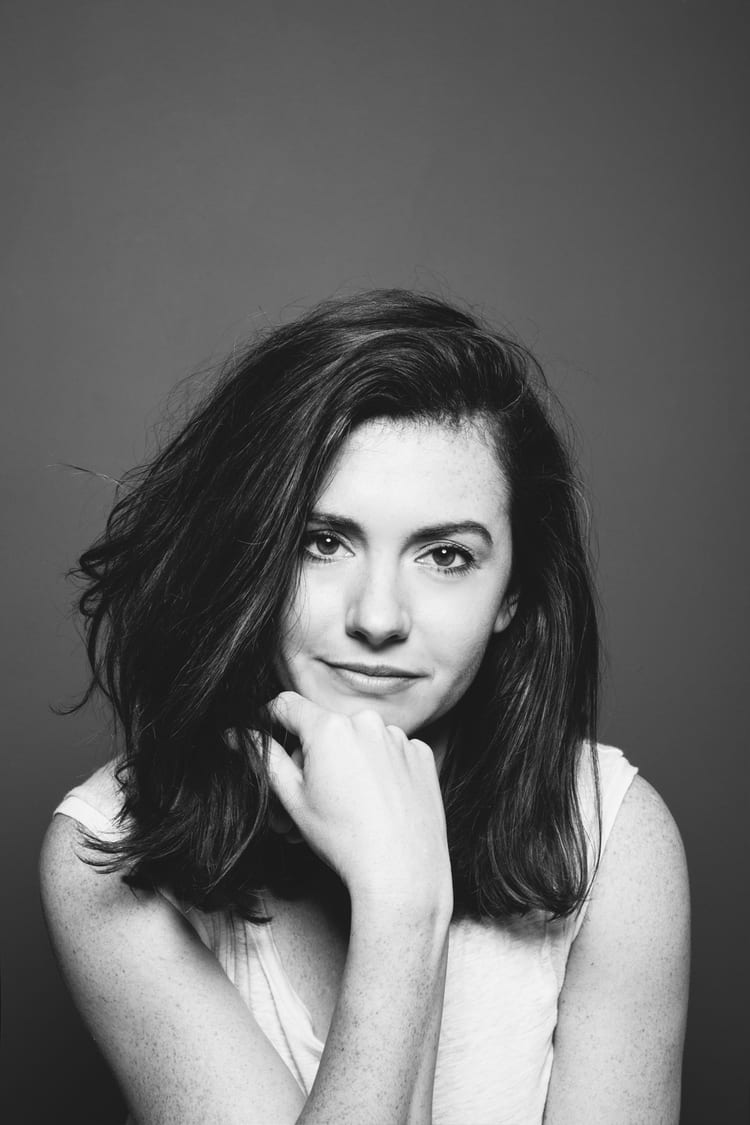 Kate is currently learning to play the Ukulele, much to the despair of her husband, kids, and dogs. Follow her on Instagram at @witanddelight_.