Earlier this month, I wrote about how I prioritize and schedule my time, and manage distractions. With everything going on in my life, it's crucial that I put systems in place to help keep me feeling (at least somewhat) organized and on top of things. An integral part of my own organizational systems is the apps I keep on my phone. I thought I'd share a list of the apps that I use daily to make life easier.
I can't stress the importance of having both digital AND analog tools to manage life these days enough, especially if you have ADD. In the past, I've struggled to keep track of simple tasks like knowing when I needed to be at appointments, where I left my keys, and remembering to deposit checks. My iPhone has given me a whole new ability to stay up-to-date on life, even when things get a little chaotic. From proofreading to managing my calendar and finances, this is exactly what I have downloaded on my phone and how I use each app. If you decide to try out any of these apps for yourself, I hope they help give you some peace of mind and more head space!
Shopping
---
Instacart: Food delivery!
Prime Now: When we can't leave the house but need something that a grocery service can't deliver.
Amazon Subscriptions: We have diapers, wipes, Vanicream, cotton balls, etc. all scheduled so we don't have to think about refills.
Target: I shop and use their drive up delivery service a few times each quarter!
Money
---
Wells Fargo: I keep track of all our personal and business accounts here as well as manage transfers and deposits.
Venmo: How I pay for a lot of the household help we hire on a monthly basis, from cleaning to repairs to babysitters.
Paypal: Mostly for business use.
Apple Pay: Although it's not technically an app, I love using Apple Pay for easy check out on everyday purchases on my phone.
Quickbooks: To stay on top of all things Wit & Delight, Shop Wit & Delight, and Studio 125 in terms of cash flow, invoices, etc.
Digit: My automatic saving system.
American Express: I keep tabs on all our accounts via this app. All of my businesses use Amex cards so it's nice to have them in one spot.
Scheduling & Managing Life
---
1Password: For managing all things that need to be a reference and secure from credit cards to logins and website addresses.
Airtable: For organizing all my lists and tracking info (gift ideas, links, things to refer back to, etc.).
Adobe Scan: Mobile scan documents straight to your device.
Google Calendars: Syncs work, family, and personal calendars all in one place across all of my devices.
Google Keep: Where I organize notes, lists, photos, and more.
Tile: For keeping track of my keys, wallet, etc. Pairs with the Tile Mate Key Finder.
State Farm: I keep digital records of our policies here and save my cards in Apple Wallet.
Travel
---
Delta: I easily book flights and manage my trips here.
Kayak: I use Kayak when I want to compare travel deals quickly and easily.
Hotel Tonight: What I use to find the best deals on hotel rooms and lodging when traveling.
Silver Car: Convenient car rentals.
Air B&B: A go-to for unique lodging options when I'm traveling and don't want to stay in a hotel (or don't have easy access to one!).
Google Maps: All my collections are saved here so I can reference, edit, and add to them when I hear about a place I want to visit in the future.
Digital File Management
---
Day One Journal: For storing notes and journaling.
Dropbox: We store all our Wit & Delight business files on the cloud, so I can access anything from just about anywhere: on my phone, my iPad, computer, etc.
Pocket: I use their plug-in extension on my phone and computer browser to bookmark all articles I want to file, read later, or post about on Wit & Delight.
Artifact Uprising Mobile: I use this app to make albums of the images I take on my iPhone.
Writing
---
Grammarly: This app saves me so much time. I have the premium service, which helps act as my personal editor.
Notebook: Where I keep all my ideas! Lots of blog posts are started and then returned to later in this app. It syncs across all your devices so you can access them anywhere. And I like how they are organized in little notebooks.
Ilys: For free-flow writing.
Voice Memos: For recording ideas, conversations, moments with the kids, etc.
Reading & Entertaining
---
Scribd: Access to endless audiobooks, ebooks, magazine articles, and more.
Prime Video: We already pay for Prime and so many movies are included!
HBO Now: It's the one premium service I pay for mostly because VEEP is my favorite show. I still plan to watch Game of Thrones someday (I KNOW I KNOW I KNOW!).
Hulu: With access to thousands of shows and movies, this is where we stay up-to-date on all the TV shows we used to watch on cable.
Washington Post and New York Times: I subscribe to both for daily news.
Social Media Management
---
Mosaico: What I use to curate my IG feed.
Unfold: For creating IG stories using provided templates.
Iconosquare: The Wit & Delight team uses this to closely track and evaluate Instagram analytics.
Tailwind: What Wit & Delight uses for tracking Pinterest analytics.
Health
---
Simple Contacts: I order my contacts here and you can even see a doctor virtually!
Headspace: Helps me to meditate and find head space after or before a crazy day.
Doctor on Demand: This has come in handy many times with a busy schedule and kids. Each family member has seen a doctor through the app at least once, and it saved August from a severe breakout this winter during a snowstorm when we were stuck an hour away from his doctor.
MINDBODY: For scheduling everything from yoga to massages to haircuts.
Daily Burn: How I get my workouts in at home.
Sleep Cycle: For tracking my sleep.
A Soft Murmur: For white sound and soothing noises for when I need to relax, meditate, write, or get some rest.
Walgreens: I manage all my prescriptions, refills, and pick up information here!
Time Management
---
Freedom: Helps me to focus by temporarily blocking distractions.
Harvest: What the team at Wit & Delight uses for tracking hours.
Illustration by Christopher Delorenzo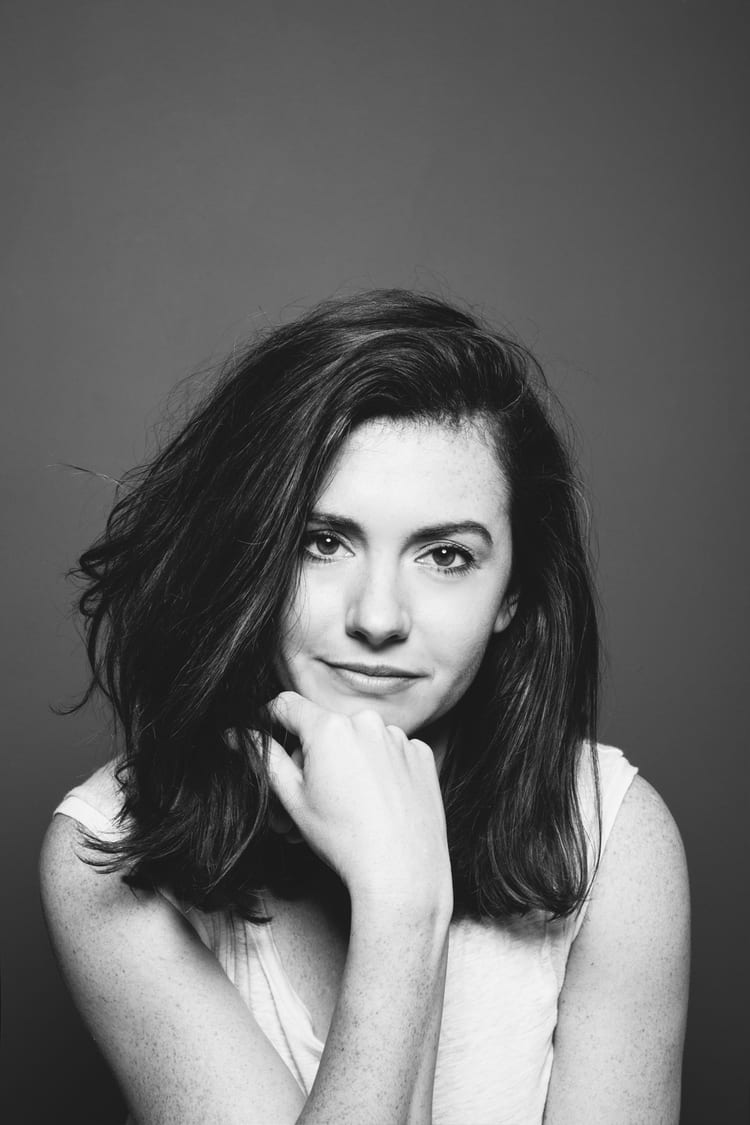 Kate is currently learning to play the Ukulele, much to the despair of her husband, kids, and dogs. Follow her on Instagram at @witanddelight_.