I couldn't think of a better way to break in our newly remodeled kitchen than to host a little summer dinner party for some close friends. Most of the hosting I do is impromptu and thrown together last minute, so much so I'm beginning to think it may be an area of expertise. While lavish locations and over-the-top menus are nothing I turn my nose up to, simple luxuries are where I feel most comfortable. By paying attention to the faintest of details and infusing a little bit of extra attention into a basic menu, you'll save yourself the stress of playing a hostess that doesn't reflect who you are and the way you live in the comfort of your own home.
Inviting people into a space that reflects you at your most comfortable and secure self is a lovely idea. I'm not talking about opening yourself up to guests when you're at your most disheveled and messiest self (often mistaken for authenticity), but to host people in a way that you feel you can best take care of them.
That means sticking to recipes and techniques that you're comfortable with. You might not think these recipes are anything fancy, but a guest can taste the care and attention to detail in a soup you've made for your family over ten times. It's a reflection of you, someone they care about, and it'll make for an even better experience that way.
When we redesigned our kitchen, I wanted the space to feel special in the details but stay functional enough to never feel too precious. To be warm and relaxed for breakfasts over spilled cereal, but also intimate and elegant for special meals with friends.
Because we don't have a ton of space, having our dishes and plates work for both occasions is important, too.
We recently brought home a brand new set of Year and Day ceramic plates in Daybreak to do just that. They bring a bit of playfulness into the design of our space with minimal, sleek silhouettes that work perfectly with that laid-back elegance I was hoping to create. The icing on the cake with these Year and Day plates is how they also act as decor on our open shelving. I love the way the pops of pink play with our deep green cabinets and, honestly, they inspired the accent color for the whole space! It adds a warm playfulness that isn't too cutesy but still has a ton of personality.
Year and Day products are available in sets of four and come in a small but versatile selection of colors. The color we selected is Daybreak—the perfect shade of pink that Joe likes, too, which is really saying something. I'd like to give a special shout out to the Year and Day Big Bowl—I use this for EVERYTHING and it is big enough to handle a robust salad or grain bowl without spilling over the sides. It's the little things, you know!?

To give you a little inspiration for a lovely and special summer menu that won't take all day to make, we will be sharing recipes for the following menu over the next few weeks:

---
Pink Grapefruit and Chamomile Paloma from Floral Libations

Crispy Potatoes with Lemon Parsley
Seared Scallops over Watercress with Asparagus

Summer Fruit Pavlova Topped with Cream

---
We hope you like this first peek into our kitchen and outdoor space! You can find all the resources and shoppable links below.
---
Shop The Story
---
---
---
---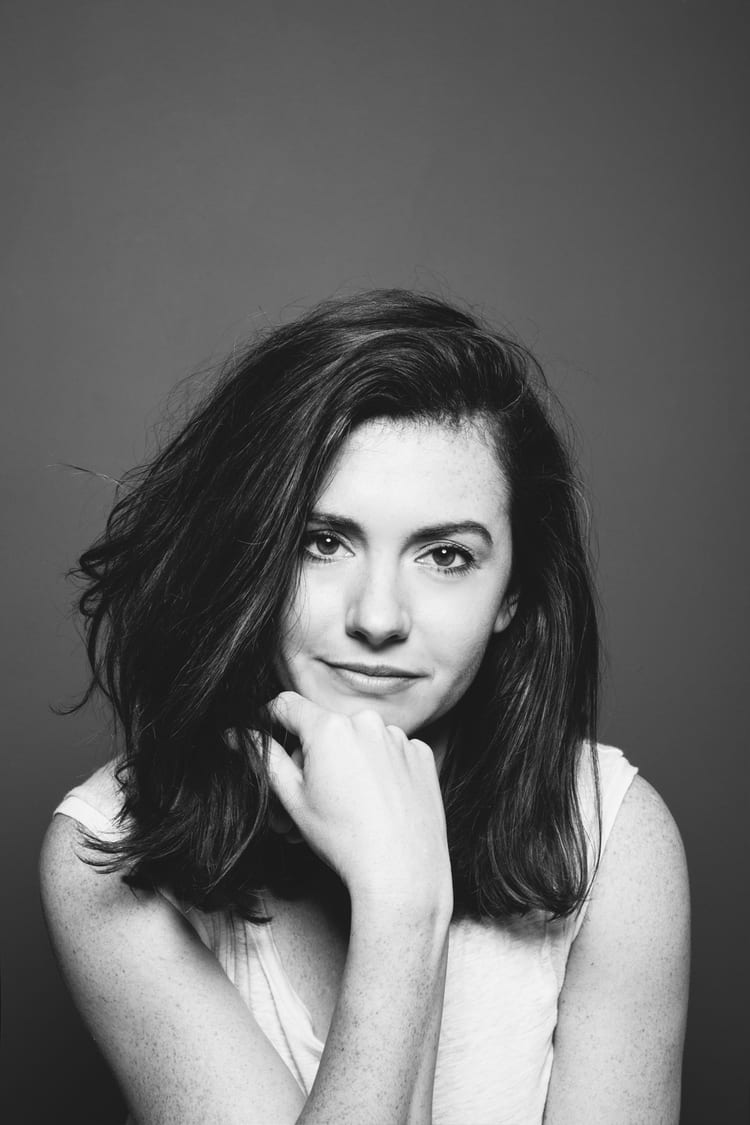 Kate is currently learning to play the Ukulele, much to the despair of her husband, kids, and dogs. Follow her on Instagram at @witanddelight_.